25 Places to Volunteer Online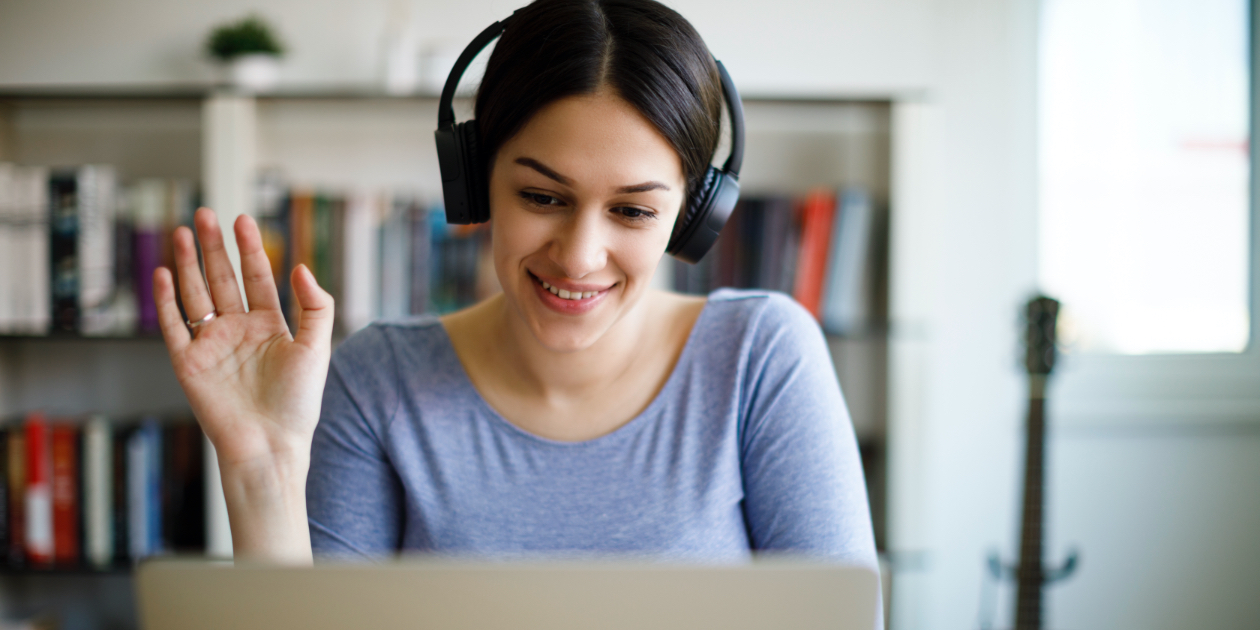 Being quarantined at home has affected everything in our lives, including the ability to give back to our communities. Fortunately, there are plenty of organizations that allow you to volunteer without ever leaving your house. Here are 25 places to volunteer online.
Quick Fixes
Volunteer Online - Filter through volunteer opportunities based on cause, skillset and time commitment. At Catchafire you can volunteer with anything from a one-hour phone call to a 3-month project.
Do Something - Targeted toward youths, DoSomething.org connects volunteers with fun and simple projects like virtually sharing stress-management tips, contacting elected representatives about climate change, and connecting with senior citizens to decrease isolation during the quarantine.
Help in Higher Education - Help researchers at universities like Harvard learn more about stereotypes associated with race, weight, sexual orientation and more by taking online surveys.
Technology
Teach Others - Virtually teach personal finance, web design, software and more to people who need to find a job or build skills, helping them create impact through technology and education.
Be Someone's Eyes - Help blind and limited-sight people with everyday tasks like reading the contents of canned food, finding a missing dog toy, and more through a video call.
Use Your Voice - Record your voice to help a person with speechlessness communicate using a voice that more closely matches their personality (avoiding, for example, a young girl communicating via a speech device that uses the voice of a grown man).
Organize a virtual silent auction with a sign up. View an Example
History and Research Buffs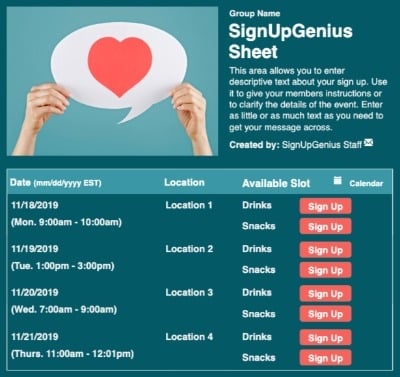 Worldwide Organizations
Celebrate a birthday with a sign up for gift drop off shifts. View an Example
Readers and Writers
For and With Kids
Schedule virtual coffee with a faith leader with a sign up. View an Example
Counseling
Offer Support - Answer texts from people in crisis, helping bring them from a hot moment to a cool, calm place through listening, collaborative problem solving and safety planning. Or provide emotional support to people via online chat. A free online training can be done any time of the day or night so it's easy to fit into your schedule.
Military Veteran and Active Duty Assistance
Hire Heroes - Help military veterans prepare for life in the private sector via mock interviews, career counseling, transition advice and more.
Active Mentoring - Share your career advice and mentorship with active-duty military members, veterans and their spouses.
No matter how you choose to volunteer, you're making a difference in your community during these uncertain times. New online volunteer opportunities seem to arise every day, so keep an eye out at local organizations around you!
Sarah Pryor is a journalist, wife, mom and Auburn football fan living in Charlotte, N.C.