50 Spring Break Staycation Ideas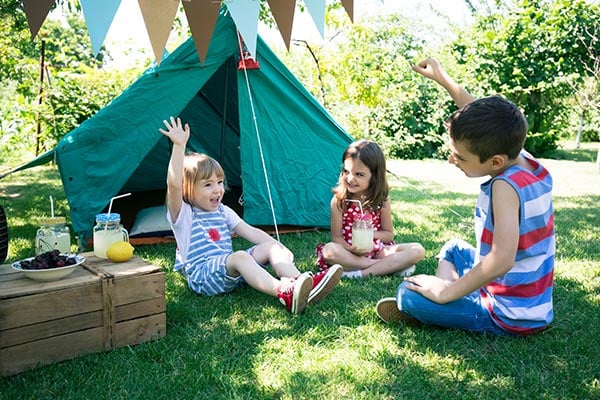 Are you looking for new ways to spend quality spring break time with your family without the time and expense of travel, flight delays and frustration? Explore a few new ideas to plan days of family fun and treasured memories at home.
Build Something Together
Construct the Ultimate Pillow Fort - First, find a spot where the fort can stay up for a few days. Then make it big enough for the whole family to gather for snuggly movie and game nights, or even a quiet reading nook. Collect as many blankets, sleeping bags and pillows you can find. Safety pins, hair clips and rubber bands help secure your structure and strings of Christmas lights add ambiance.
Make a Marshmallow Catapult - Use a plastic spoon, rubber bands and Popsicle sticks to construct a catapult device that sends marshmallows flying across the table. Hold contests to see who can get the farthest.
Create Your Own Musical Instruments - From homemade drums to simple stringed models using fishing line and a bucket to cymbals made with kitchen lids, this is an activity that the younger children especially enjoy. Conclude with a family jam session.
Build a Backyard Hideout - These can range from the very elaborate requiring architectural plans to an easy afternoon project with items found in your garage. Consider using an outdoor table, a large box or a tent as its base. It can become the perfect place for fun outdoor snacks.
Fold and Fly Paper Airplanes - Creating paper airplanes is a great science lesson in aerodynamics as you experiment with speed, distance, lift and more. There are so many books available with interesting ideas and designs.
Rocket Balloon Cars - Race each other with cars constructed of Styrofoam cups, balloons and straws. The release of air pressure will make them zoom across the floor.
Design Obstacle Courses - Depending on the weather, build a course indoors or out. Time and race your participants for extra fun.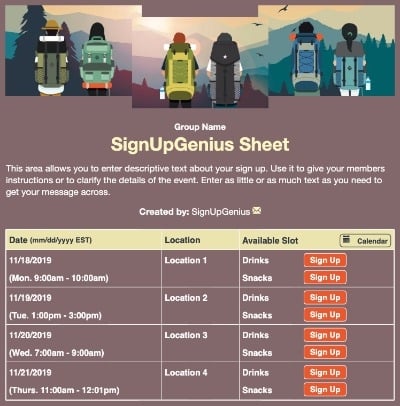 Step Up the Dinner Entertainment
Host a Joke Night - Provide a pretend microphone and produce your own dinner and a show standup comedy night. Each family member participates, even if you have to provide the knock-knock jokes ahead of time. Make sure to get a video for later laughs.
Go Around the World at Dinnertime - Pick a different country and serve their food for each night and take the opportunity to explore a new culture and its traditions. Find a fun restaurant your kids would never choose and experiment (even if it's just their dessert options) with a new cuisine.
Make Movie-Themed Dinners - Dinner and a movie is a great plan — but dressing up as your favorite characters and eating their favorite meals is so much better. Genius Tip: Check out these classic kids movies to watch with your family.
Your Choice - Let each child pick a favorite restaurant or ice cream spot during the staycation week. Or, to really change it up, let mom or dad pick their favorite place to visit.
Prepare a Meal Consisting Only of Family Favorites - Agree to accept that it's likely to be low on veggies and heavy on the desserts (parents can choose a protein for their favorite).
---
Organize spring break activities with friends through a sign up. SAMPLE
---
Learn a New Skill
Take a Cooking Class - Then keep the fun going by trying out new recipes at home. It's a great way to encourage everyone to participate in family mealtimes.
Try a New Sport - Find something where everyone in your family is a beginner. Archery can be a great choice with both indoor and outdoor options.
Add New Board Games to Your Usual Mix - Consider the extra silly ones where everyone feels out of their comfort zones. Then have a family games tournament. Be sure to include games that highlight the skills of different family members, from the more athletic to the brainier ones.
Find a Pottery Class - Not only is it a great way to enhance sensory motor skills, but the soothing qualities of clay produce a calming effect.
Stretch with Family Yoga - It's an engaging way to connect with family members and learn new methods of relaxation and flexibility. Consider video versions you can do at home.
See Your City Through a Tourist's Eyes
Look for Live Music - It's even better if you can find an outdoor event. Bring a picnic blanket or foldable chairs and a cooler with your meal.
Teach the Kids Something New About Your City's History - Find a tourist favorite or even an obscure historical site they've never seen before. Discuss how life in your hometown was different.
Go to a Minor-League Sports Game - These tickets are much less expensive and tons of fun. Cheer the team on as a family. Eat hot dogs and popcorn.
Visit a Business That Makes Something - Look for one that allows visitors to watch their process. From candy making to furniture to dairy farms, large factories to small operations, it's a learning experience kids and parents alike will enjoy.
Tour an Art Gallery - As you tour the gallery, discuss what types of art each family member enjoys the most, then go home and work on an art project together.
---
Plan a family reunion potluck with a sign up. SAMPLE
---
Create Art
Host a Sidewalk Chalk Art Display - A big bucket of colorful chalk, some pavement and lots of creativity is all that's required.
Make a Puppet Theater - Gather a cardboard box, scissors, packing tape, glue, markers, magazines and fabric samples to create hours of creative fun. Look for old socks, buttons, yarn and small paper lunch sacks for the puppets.
Design Colorful Kites and Fly Them Together - Don't miss the fantastic photo opportunity of this creative and physical activity.
Craft Something New Out of Throwaway Items - Use recycled trash or old junk in the garage to create a new masterpiece. Not only do you teach the valuable lesson of ingenuity, but the cost is zero.
Race Toy Cars You Create or Paint - Creating fun courses indoors or out can make this activity last for hours. Genius Tip: You don't have to be a scout to make and race Pinewood derby cars.
Springtime Crafting - From colorful pastels of spring flowers to garden crafts like painting planters and creating critters to hang on pots, there are an endless variety of choices to discover online. Genius Tip: Get started with these 100 craft ideas for kids.
Paint Rocks - This easy activity includes the outdoor search for the best sized and shaped rocks for their project, as well as washable acrylic craft paint and a brush.
Snack Art - Just using banana slices, peanut butter and raisins can become a fun and rare occasion of asking your children to play with their food.
Change Up the Ordinary
Let Your Child Decide on the Schedule for a Day - From wake-up times to bedtime stories, have your child pre-plan their special day.
Mom or Dad for a Day - Within reason, let your child play the role of parent for a day (or perhaps an hour depending on the child). Make sure they handle some household responsibilities (think cleanup) as well as giving orders.
Room Switch - Your kids will have a blast sleeping in yours or big brother or sister's bed for a night.
Stay Up Late - This may not sound too exciting for parents, but it can be a real treat for little ones to hang out late with older siblings and doze during a late-night movie marathon.
Invent Your Own Springtime Version of Elf on the Shelf - Pick a favorite stuffed animal representative of spring (think lambs, ducks and bunnies) to hide each day. Consider small prizes for the family member who finds the animal each day of your staycation. Genius Tip: Adapt these creative Elf on the Shelf ideas for your springtime version.
Experience Nature
Plant a Family Garden - Depending on your space and weather, decide if the potted windowsill version or outdoors is the best fit for your family. Include the kids in choosing the plants and going to the nursery for a memorable learning experience.
Hike - Burn off some extra energy and find a favorite new place for a family walk. Search your city's park listing for a hiking trail or paved walking paths.
Discovery with Bugs - Go on a backyard nature hunt with magnifying glasses, jars and boxes and learn about the mysteries of insects together.
Go Fishing - If there's not a body of water nearby, search for one within easy driving distance for a day. Don't have the supplies? Kids' fishing poles are an inexpensive investment for hours of family fun.
Picnic - Find a new favorite park or visit one with great memories. Plan to get dirty playing in the sand and hit up the slide or swing set with your kids. No smartphone use allowed.
Take a Day Trip - Drive to visit something beautiful in nature. Find a new favorite spot with your family.
Prepare for the Best
Plan the Fun - Remember that even though you're staying home, some key preparations will make it a staycation, rather than just being stuck at home.
Establish Guidelines - Some basic rules may include: no one complains about boredom; everyone must be open to trying new suggestions; smartphones are not allowed during family activities.
Schedule Needed Responsibilities in Advance - Make sure mom and dad agree upon the times of day they will check email and respond to work calls when possible. Avoid using all of your staycation time to catch up on household chores and projects — the closets and spring cleaning can wait.
Gather Supplies Ahead of Time - Make sure you have what you need before introducing a new craft, game or activity if possible. Long waits and trips to the store (unless it's fun or different from the usual) have a way of dampening the mood, decreasing family participation and raising the crankiness factor.
---
Coordinate a neighborhood fiesta potluck with a sign up. SAMPLE
---
Capture the Memories
Take Photos Like a Tourist - Don't miss the opportunity to save the fun memories just like you were on vacation in a new place.
Video - Get creative with producing home video productions such as your own family music video, family sitcom or cooking show drama.
Make a Time Capsule - This can become a meaningful tradition to see what was important to your children at different ages. Make sure you document the hiding place for rediscovery.
Plan a Costume Photo Shoot with Your Pets and Family - Something about seeing animals with wacky costumes never gets old. Fido in a baseball cap and jersey almost always produces a laugh. Finding themes for the whole family to dress up can be as simple as dressing from different members' closets.
Climb the Family Tree - Go through old family photos (immediate and beyond) to spark conversation about how things have changed since your parents' and grandparents' era. It's a great way to teach kids about your family's history and have fun making comparisons.
Precious downtime with the kids is a spring break gift not to be wasted. Enjoy each unexpected moment of chaos, joy and laughter. 
Laura Jackson is a freelance writer based in Hilton Head, S.C. with her husband and two teenagers.