100 Creative Ideas for Your Elf on the Shelf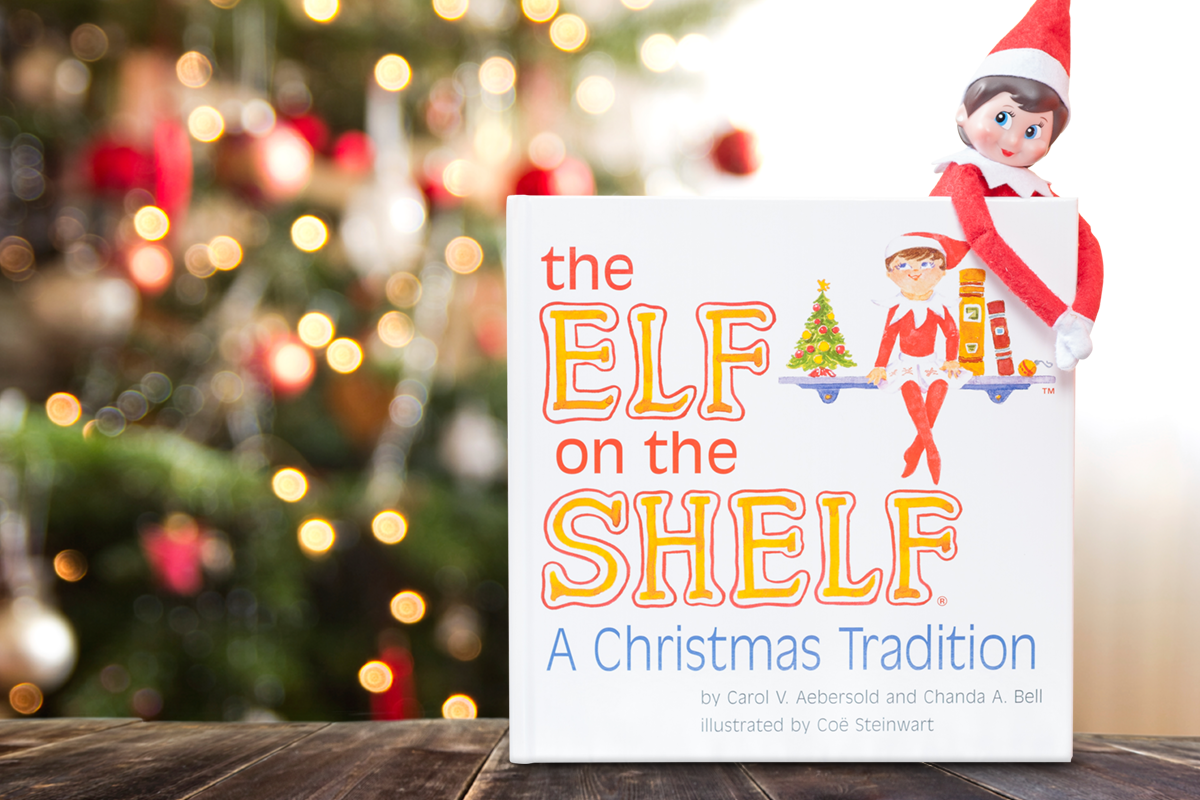 Is your Elf on the Shelf hanging out on the same old lampshade, picture frame or kitchen cabinet year after year? Well, it's time to spruce up the holidays with our family-friendly Elf on the Shelf ideas. Skim through the list to see ideas categorized by "Elfish Personality Type." Don't worry — if your elf is new on the scene, we have advice for beginners.
Elf 101: Start Here.

Congrats – you're starting a fun new tradition. Here's are some insider tips you NEED to know as you begin.
An Introduction. Set your Elf on the Shelf where he can't be missed — you'll want this to be his home base for arrival each year — and put a note in his hands as a greeting message. Either let the kids pick his name or include it in the note.
Bearing Gifts. Give your kids some incentive to behave during the holidays. Your elf might arrive with an Advent calendar for the season or a small token of festivity, such as candy canes or another favorite holiday treat.
Time Management Personality Type. Do some character development around his arrival and where you place him initially. 
He's a "stinker" who shows up a few days later than the other elves in the area.
He's a "manager" at the North Pole, so he's a few days late because of extra responsibilities.
He's an "early bird" and shows up on a turkey figurine, a few days before Thanksgiving.
He's "punctual," so he shows up the same day every year.
Stork Sign. Add a celebratory flare to his big arrival. Write "I'm Back!" in candy, mini-marshmallows, popcorn or acorns and place him where he can't be missed.
The Elf Who Fell OFF the Shelf. If he falls off his location, get some tongs out of the kitchen drawer and pick him up. Don't touch him with your hands or he loses magic.
Grandma Touched Him. Oh no! Get out the tongs and a hair dryer. Air-dry him and put him back. "It's probably OK since Grandma didn't know any better."
He Didn't Move Last Night. Been there, done that. Response: "Well, he's tired and needed to catch up on his sleep. He's been going back and forth to the North Pole every night!"
SOOO Sleepy. For the next night, reinforce his fatigue by putting him on top of a tissue box. Drape tissues over him as a blankie. "Aw, poor little guy."
Crank It Up a Notch. Did you forget to move him again? It's another exhausting December night, and he didn't move. Put him next to a coffee cup.
Before He Goes. Make sure to pick a spot for his last day with the family that you'll reuse each year. You could send him back to the North Pole with cookies or a letter to Santa to remind him about good behavior.
---
Plan a perfect winter party with an online sign up! SAMPLE.
---
Lazy Elf: For elves who are sleepy, inconsistent or just plain lazy.
Kickin' Back. Put a cotton ball under his head and lay him down. "He has been working SO hard lately to get ready for Christmas. No wonder he didn't go back to the North Pole the other night."
Spa Day. Put him in a plastic container or dollhouse-sized bathtub surrounded by mini-marshmallow or cotton balls.
Infected Elf. Your kiddo is sick?  That night, put elf on top of a tissue box with some crumpled up tissues around him. Put one in his hand.
Popcorn and a Movie. Prop him up somewhere with the TV remote and popcorn around his feet.
Naptime. Cuddle him up somewhere with a washcloth over him.
Shower Time. Wrap him in toilet paper or tissues, like a towel, and put him near the shower.
Reading Day. Prop him in front of a favorite book.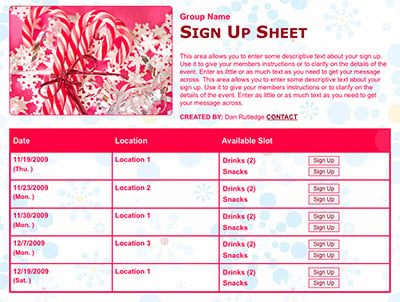 Seasonal: For elves who love a little bling.
Christmas Tree. Put him on the Christmas tree, next to a big Santa ornament. 
Elfish Clothes. Make construction paper clothes for him. Add glitter if you have the time. Put clothes nearby and dress him up the next night.
Cotton Ball Snowman. Glue three cotton balls together and use a sharpie to make a snowman face, with him next to it. Also works to use large marshmallows, toothpicks and mini-M&M's for facial features (stuck on with frosting).
Elf Stocking Gift. On December 23, hang stockings on the mantle and place him inside of it with his head peeking out, holding a candy cane for each child in your house.
Rudolph Ride. Buy a festive reindeer figurine for your house and put him on it.
Shot of Mints. Put some holiday mints in a shot glass (or tiny glass), and place it next to him.
Christmas Decorating 101. Tape five or six Christmas bows in a small area, and then place him nearby. Make it look like he "decorated" the house.
He's Accessorized. Tie curly Christmas ribbon around his neck like a scarf.
Reindeer Food. Mix up oatmeal and glitter in Ziploc bags and scrawl "Reindeer Food" on the bag. Place it next to him and sprinkle some outside on Christmas Eve.
Elf Ornament. Wrap him around a candy cane and hook it on the Christmas tree.
Sweet Tooth: For elves who may have a cavity by now.
Binge Eater. Stuff his head in a candy bag, with his feet hanging out the end. 
Elf Drink. Put a straw inside of a maple syrup bottle and place him next to it.
Cookies. Give him some cookies to take back to the other elves. Obviously they need to be gone by morning.
Monogrammed Mini-Cupcakes. Give him mini-cupcakes to take back to the other elves. Put the name of your child's friend's elf on one of them.
Chocolate Stash. Place a bunch of crumpled up, miniature chocolate wrappers next to him.
Lollipop Gifts. Have him bring back a lollipop from the North Pole, one for each child.
Brown Sugar Feet. Get his feet wet and dab them in brown sugar. Sprinkle it around him.
Dog Bone. Put him next to a dog bone with a note that says, "Yuck. Don't give to Santa."
Half-Eaten Christmas Cookie. Put one of your Christmas cookies next to him, with a tiny bite taken out of it.
Dessert Cereal. Stick his head in a box of sweet cereal.
---
Collect supplies for your school's holiday party with a sign up! SAMPLE.
---
Mischievous: For elves who tend to make messes overnight.
Green Toilet Water. Put him near a toilet filled with green water (from food coloring).
Glitter in the Sink. Sprinkle glitter in a bathroom sink and place him nearby.
Just Chillin'. Wrap him in a little scarf and put him in the refrigerator, surrounded by grated cheese. "Wow, he must have been too hot under the heating vent yesterday!" 
OCD Elf. Rearrange stuffed animals on your kid's shelf and put him next to a favorite one.
Crash Landing. Crumple up leaves and stick them all over his legs. "Wow, it must have been a rough flight home last night!"
What a Mess. Spill some milk around him.
Graffiti Artist. Use a Sharpie pen to make funny faces on fruit that's sitting out. 
Flour Footprints. Put flour on a surface, dampen his feet and put his footprints in the flour.
Green Footprints. Use green food dye and make elf footprints on a window or door.
Hostage Situation. Surround him with army or Lego men.
Charitable and Thoughtful: For elves who love to give back.
Picture Frame. Prop him on top of a family or child's picture.
Tinkering. Put him next to a doll or toy. Give him a little screwdriver or hairbrush.
Good Deed Cards. Write a good deed on a piece of paper and put it in his arms.
Pets. Rest him on top of the family fish tank, hamster cage or food bowl.
Welcome Note. When a family member comes to visit, write "Hi So-and-So" in chocolate morsels, and place him nearby. (Give the family member a heads-up).
Clean up a Mess. Leave a small mess out. Have him "clean it up." Put the pieces in a cup.
Elf Doughnuts. Buy Cheerios, cover them in frosting and place them in a tiny container.  Put it in his arms for the kids to find the next morning.
Pencils. Buy seasonal pencils and place them in his arms on the last day of school before winter break.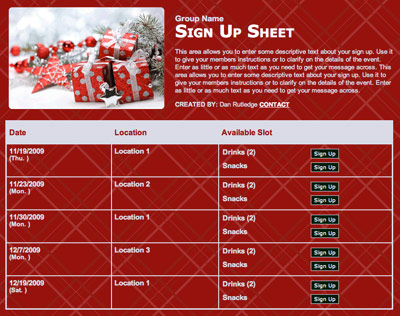 Faithful: For spiritual elves.
Mementos. Place him near a cross, angel or any religious figurine.
Messages. Place a prayer or religious phrase in his hands. "Unto us a child is born."
Advent Calendar. Stick him in that day's pocket of the Advent calendar.
Nativity Scene. On Christmas Eve — his last night at your home — put him next to baby Jesus.
Four Wise Men. Put him next to the wise men in the nativity scene.
Shepherd. In your nativity scene, place him next to a sheep with a toothpick in his hand.
Angel Sprinkles. Put sprinkles in a pile on the counter and lay him down like he made a snow angel.
Angel Wings. Add a tiny pair of angel wings to his back one night.
Advent Wreath. Rest him next to Sunday's Advent wreath candle.
Cross. Place a tiny cross in his hand.
Hyper: For high-energy elves.
Break Out the Stepladder. Put him way up high, so the kids are surprised by his location.
Let's Go Running. Put him inside of a parent's running shoes.
Ceiling Fan. Put him on top of a ceiling fan. "Yikes, kids! We better not turn on the fan today!"
Block Tower. Build a big block tower with your kiddo. That night place him on top of it.
Vroom Vroom. Put him inside a toy car. "Wow, I guess he was tired of flying home."
Skiing. Get two small sticks from outside and put them under his feet. Put toothpicks in each arm. "Our elf can ski."
Let's Go Somewhere. Put him in the cup holder of your car. 
Carb Loading. Put him in front of a bowl of spaghetti with maple syrup on top. Watch the movie, Elf — the one with actor Will Ferrell.
Like a Bat. Hang him upside down. Window blinds work great.
Tinsel and Toothpicks. Sprinkle silver or gold tinsel around him. Add a toothpick in his hands with tinsel draped over the toothpick. "Oh, he was being silly last night!"
---
Organize an evening of caroling with an online sign up! SAMPLE.
---
Sneaky: For elves who like to hide.
It's a Jungle Out There. Hide him in a houseplant.
Toilet Paper Holder. If you have toilet paper stacked up on a holder, wedge him down in there with his head poking out. This one is especially awesome if your kid is potty training! (You may even leave a note to encourage your little one!)
Silverware Drawer. Lay him down in the longer section of the silverware drawer. Leave silverware scattered around the kitchen.
Doll Shoes. Squeeze a pair of doll shoes on his feet. Hide him amongst a few doll friends.
Taco Elf. Wrap him in a tortilla and put him inside the refrigerator.
Frozen Elf. Put him in the freezer with a spoon by the ice cream. "Well, he should be fine since he's used to North Pole weather."
Now You See Him, Now You Don't. On Christmas Eve, his last night, stash him somewhere when the kids leave the room. When they come back, wait for someone to notice that he's gone.
Verbal: For elves who like to leave messages and socialize.
Last Day of School. Before Christmas break, blow up a balloon, tie it to his hand, secure him well somewhere and write "Yay, last day of school!" on the balloon.
Note to Santa. Tell the kids to write Santa a letter with what they want for Christmas. Put it next to him, so he can take it back to Santa.
Pen Pals. Tell the kids to write a letter or draw a picture to a friend's elf. He can give it to that elf when he sees him at the North Pole tonight. Genius! (Give the other mom a heads-up.)
Instant Messaging. Write a short message to the family on a small chalkboard or draw a heart with M&M's. Place him in front of the message.
Toothpaste Message. Write a message in toothpaste on the bathroom sink and put him nearby.
Coloring Book. Color a picture and put him next to it with some crayons.
Q-Tip Messages. Using Q-Tips, create a picture (snowflakes) or a message and place him near it.
Message on a Mirror. Use a dry erase marker to write a message on a mirror, such as "3 Days till Christmas!" Prop him up on the mirror. Try not to think about the movie The Shining.
Letter FROM Santa: Print an official letter back from Santa and put it in his hands.
Hanging with His Buds. Surround him with Barbie, Shopkins, stuffed animals.  You get the idea.
Responsible: For elves who like to reinforce good behavior.
Kid's Room: Put him in your kid's room and say something like, "Hmm. I bet he will tell Santa how good you've been this year."
Vacuum Cleaner: Put him on some type of cleaning tool, and perhaps the kids will get the hint?
Tiny Toy Design: If your child leaves out a mess of tiny toys, arrange them in a design.
Eat Well: Put him near the dinner table. Serve lots of veggies that night!
Emphasize Bathroom Habits: Put him near a toothbrush.
Launderer: Prop open the laundry machine door and put him inside. 
Desk Elf: Homework struggles? Put him in the homework area.
Math Elf: Hates math? Put a little calculator in his hand.
Our biggest piece of advice? Have fun with this yearly tradition. Pick the elfish personality that fits best with your family and run with it, or mix it up. The holidays are all about making memories and establishing new traditions.
Emily Mathias is a freelance writer living in Charlotte, N.C.