50 Housewarming Party Ideas and Gifts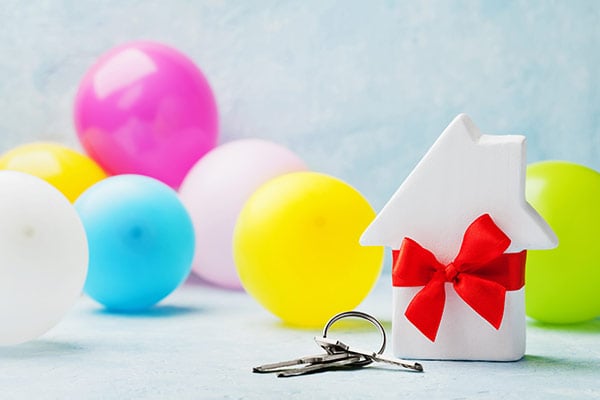 It's not always easy being the new kid on the block, but you can make new friends and welcome old to your new abode with a housewarming party. Are you on the guest list? Hit it out of the park with these housewarming gift ideas for every budget. 
Gift Ideas 
City Coupon Book - A city coupon book full of discounts on things to do, places to eat and fun places to shop is always a welcome gift and a hands-on way to help your new neighbor get know the area. Tag your recommendations for a personal touch.
Neighborhood Basket - Fill a basket with the neighborhood directory, take-out menus from your favorite delivery places, local transportation schedules and other helpful information to make it easier for the new arrivals to navigate their new digs. If they have children, a list of dependable babysitters will be a life saver.
New Wreath - Personalize your gift with colors from their alma mater or make it yourself using materials from a local craft store.
Address Stamp - This thoughtful gift can be used as a return address label or on address cards to let friends and family where they now call home.
Pet Tag - Help the family pet feel welcome with a tag with his brand new address and contact information.
A Unique Plant - Go beyond the typical houseplant with something they can watch grow in their yard. Show them you are glad they choose to put their "roots" down in your neighborhood. If you want something low maintenance, succulents are also popular.
Outside Activities Basket - If the newbies have kids, say "welcome" with a gift just for them. Fill a beach bucket with sidewalk chalk, jump rope, bubbles and other fun outside toys. The parents are definitely going to appreciate this one!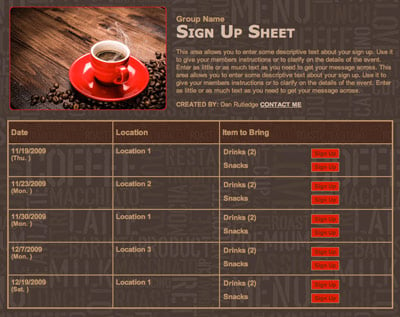 Latitude and Longitude Sign - This is a decorative way to help create a sense of place. Put the coordinates on a sign, in a frame or have it engraved on a cutting board.
Fresh Flowers - A pretty arrangement makes any home feel cozier and goes with any decor. Up your flora game and give them the state flower.
Dinner in a Basket - A new home means a list of projects, late nights and epic decorating weekends. Have dinner ready to go with a dine-in basket. You can create a pasta supper theme or pack gourmet snacks with wine, crackers and meats.
A New Scent - You can find tons of ways to personalize a new candle. Make it funny, colorful, inspirational — or all three. Include a note that says, "You light up the neighborhood."
Gardening Basket - Whether your new neighbor is dreaming of a large vegetable garden in the backyard or a few window planters, a gardening kit with the basics is always appreciated. Include some seed packets, a small pot and a gift card to the local garden supply store.
Recipe Cards - Pick out some pretty recipe cards and include your go-to weeknight, entertaining and dessert faves. Wrap them up in a pretty ribbon and your perfect housewarming gift is ready.
Spa Basket - The road to new home buying is often paved with twists, turns and a healthy dose of stress. Help everyone relax with a pretty basket filled with fragrant soaps, foot scrub, bath bombs and other goodies.
---
Coordinate a group housewarming gift with a sign up. SAMPLE
---
Activity Map - A quick stop by the local Chamber of Commerce or Visitors Center and you are bound to find information about nearby events, festivals and more. Highlight the activities they do not want to miss.
Delivered Meal Service - Even if their new kitchen is what dreams are made of, having a few easy prep meals delivered to their home is going to be appreciated. You can find several meal preparation services online that cater to all dietary needs. Search for local alternatives as well for a personal touch.
Decorative Lights - Perfect for the porch, deck, office or bedroom, a string of pretty lights makes any area look a little more magical.
Outdoor Art - They might have the interior walls covered, but a pretty (and local) piece of art for the garden or porch is always a great thing to come home to.
Personalized Coasters - Drink coasters are something every household needs, and there are many ways to personalize them — whether you go with a monogram, family photos or a favorite scenic image.
Welcome Mat - What could be more welcoming than a big "welcome" at the front door? Pick one that goes with the season or incorporate the family's last name or monogram.
Bird House - This gift will get your neighbors ready for spring. You can search for the perfect home for winged creatures online or try the local hardware store. Include bird food that attracts native species.
Welcome Party - Grab a few neighbors and host a welcome to the neighborhood party in your home, clubhouse, pool or other gathering area. With all the work that comes with packing and unpacking, the new residents will appreciate a simple drop-in party or cocktail hour they don't have to plan.
---
Gather party RSVPs with a sign up. SAMPLE
---
Baked Goods - No matter how sophisticated and tech-savvy the world becomes, fresh baked cookies, brownies, cakes and other treats are a classic gift for a reason.
A Great Read - Find a novel by a local author, coffee table book with pictures from the area or a magazine that reflects local style. Diving into a book is a fun and educational way to learn more about where you live.
Picture Frame - A new home means new memories. A picture frame will inspire them to get those priceless pics off the phone and put them on display. Already a family friend? Include a favorite picture.
Cocktail Napkins - With so many to choose from, you are sure to find the perfect set of napkins your new neighbor will appreciate. Pair with a bottle of wine for an instant hit!
Dish Towels - Why not come calling with dish towels etched with the family's monogram or new street address? You can never have too many dishtowels and a set that reminds them of when they first moved in will make it even more special.
Coffee, Coffee, Coffee - What do all new homeowners have in common? The need for coffee! Stop by your favorite local coffee shop and pick up a few bags for the new neighbor. If it is already ground and you include a coffee mug, even better!
Favorite Cookbook - Does your area have a go-to local cookbook filled with culinary advice no household should be without? Share the gift of food and comfort with this perfect gift.
Family Games - Scattergories, Win Lose or Draw, Taboo, Backgammon … pick your favorite or the latest and greatest game for a perfect housewarming gift for the new neighbor. Host a game night and everyone is a winner!
Party Ideas and Activities 
Backyard Olympics - Pick three or four events (cornhole, bocce ball, water balloon toss, etc.) that you can play outdoors or at a nearby park. Split into teams and have each choose a name. Get the brackets ready and have a fun day of friendly competition. Winners get a trophy or extra burgers from the grill. Genius Tip: Try these 20 backyard games for your competition.
Secret Ingredient Party - Pick one food ingredient (the stranger the better) and ask guests to bring an appetizer, main dish or dessert incorporating the selected food. You are guaranteed to be surprised by the creativity. Be sure to have recipe cards on hand for those guests who want to try a new dish at home. Genius Tip: Plan a potluck with an online sign up for no duplicates!
Wine Tasting Party - You love a wine tasting so why not throw your own? Ask guests to bring their favorite bottle of wine with the label covered so no one knows which vino it is. Let partygoers sample the wines and rank their top three favorites. The sommelier who brought the top wine gets a prize!
Throwback Game Night - What games did you love growing up? Clue? Monopoly? Operation? Scrabble? Set up game stations and spend the evening playing your friends. Snack foods are a tasty and easy way to fill up the crowd. Bring on the popcorn, mini corndogs, pizza rolls, chips and salsa and large pretzels. Yum.
Upcycling Fashion Party - Purchase a few bags of clothes from your local thrift store. When guests arrive, assemble into teams and pass out the clothing along with scissors, ribbon and duct tape. Give teams half an hour to assemble their best outfit then let everyone strut their stuff on the runway. Guests can vote for the best runway style.
Campfire Days - Enjoy a warm night under the stars without leaving the backyard. Build a bonfire, grab a guitar or put John Denver on Spotify. Guests will love cooking their own dogs and topping them with all the fixings. End with s'mores for dessert and you have a perfect evening.
---
Coordinate a neighborhood fiesta potluck with a sign up. SAMPLE
---
Dessert and Story Party - Life is short — start with dessert first. Ask friends and family to bring a dessert that evokes a fond memory or is a family favorite. Let everyone present their dessert with a story on top then dig in. Glam up the occasion with a specialty coffee bar and fancy after-dinner drinks.
Picture This Party - Guests will love spending time in and out of the photo booth at your next party. Most photo booth rental companies supply props like hats, bow-ties and silly glasses. Get everyone in on the fun by asking guests to bring their own props.
Progressive Dinner Party - This is a great way to hang with old friends and make new ones. Ask three or four neighbors to host a stop on the dinner trail. Start with great conversation and appetizers at the first house, then move on to soup and salad, fill up at the main course and bring the night to a sweet end at the last home. When you walk for your dinner, there's no need to count calories. Genius Tip: Plan a progressive dinner with an online sign up.
Party for a Good Cause - Host a silent auction and ask guests to bring an item to donate. Spend the evening mixing, mingling, dining on finger foods and bidding on items. All money raised can be donated to the charity of your choice. Plus your guests can go home with some great finds. Genius Tip: Browse these 50 raffle basket ideas for inspiration.
Morning Glory Party - Who says evenings should have all the fun? Invite guests and their families over for a weekend morning get together. Animal-shaped pancakes for the kids and breakfast casseroles and mimosas for the adults is a yummy way to start the day.
BYOM Party - BYOM stands for "Bring Your Own Meat." Everyone loves a cookout, but not everyone enjoys the same fare. Supply classic sides like slaw, chips, beans, salad and desserts and let guests bring what they want grilled up for dinner. The grill master can spend the evening in glory cooking up exactly what the guest ordered.
Karaoke Meets American Idol - Is there anything better than belting out tunes with friends? Select guests in advance to play celebrity judges and don't forget the costumes.
Movie Under the Stars - All you need are your best buds, a white sheet or movie screen and a computer. Have guests vote for the movie they want to see before the showing. Place patio furniture on the lawn and break out the movie treats!
Throwback Party - You pick the decade, and the guests pick their outfits. You are destined for an evening of groovy fun (and social media posts!). Your food should reflect the decade. Fondue anyone?
It's a Pizza Party! - Grab some dough and all the toppings you can fit in your shopping cart. Let your guests' creativity go wild then post their tasty creations on social media. The pie with the most "likes" is the winner.
Shipboard Party - Can't take everyone on a cruise? Bring the cruise to you. Don your favorite shipboard outfit and break out the shuffle board, bocce ball and yacht rock music. Drinks in pretty colors with umbrellas always taste better and will make your party a hit.
Academy Award Party - And the award goes to? Well, that's up to you. Send out nomination forms and let your neighborhood vote for the friend with the best story, craziest haircut, fashion-forward clothing style, etc. Count up the ballots and announce the winners over an award-inspired dinner.
Pool Party - Don't have a pool? That's no excuse not to enjoy a relaxing day by the water. Fill a kiddie tub up with water (or water balloons), spread chairs and umbrellas all around, and give each guest a super soaker. This get-together begs for an extra change of clothes and burgers and dogs on the grill. Genius Tip: Try these 40 pool party planning ideas.
Bond, James Bond - Invite your favorite Bond gals and guys to this classy themed night and up the oh-la-la factor. Guests should dress in their favorite movie version of Bond, villain or "Bond girl." Welcome guests in style and give them chips to play a few hands of cards in Casino Royal. Be sure to have the martini bar ready for those who prefer their drinks shaken, not stirred.   
Everyone will feel right at home with these housewarming party and gift ideas. And they'll definitely want to come back — you just might help cultivate a lasting community in your new neighborhood! 
Courtney McLaughlin is a freelance writer in Charlotte, N.C. She gratefully shares her life, home and heart with her daughter and their dog.