10 Virtual and Socially Distant Teacher Appreciation Ideas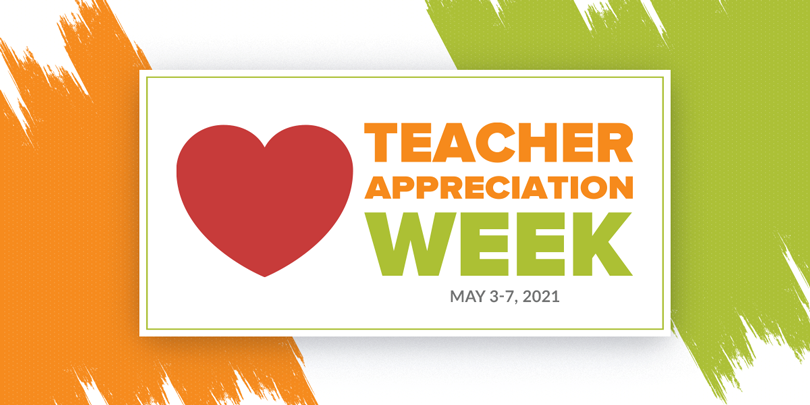 After more than a year of distance learning in a global pandemic, we appreciate teachers more than ever. This year for Teacher Appreciation Week, shower teachers with affirmation and appreciation — whether you are learning virtually or social distancing in person. 
Virtual and Remote Teacher Appreciation Ideas
Create a Thank You Video - With everyone already familiar with video calls, it can be simple to bring students together and record a message of appreciation. Schedule a video conferencing time with several date options on a sign up and send the link out to parents, to make sure the maximum number of people can participate.
Give Remote Stress Relief - Gift teachers a paid subscription to self-care apps like Calm or Headspace. Whether they've been teaching in person, online, or have tackled a hybrid approach, teachers could use a peaceful moment of meditation.
Send Seeds - Help give teachers a reason to get away from the computer and out of the classroom for a bit. With Teacher Appreciation Week falling in early May, it's the perfect time to send seed packets and/or potting supplies with a note thanking them for helping students grow.
Favorite Things - Surprise your teacher with her favorite treats and gifts (it's easy to find a "favorite things" list template online for your teacher to fill out if you need this info). You can see if your teacher is comfortable having gifts dropped off at home or if it's more convenient to deliver them to the school office.
The Gift of Relaxation - Raise money for your teacher to enjoy a much-deserved spa day as vaccines roll out and it's safer to plan some time away. You can surprise your teacher with a package at a local spa and include a few spa-inspired gifts like an eye mask, flip flops and essential oils.
Socially Distant In-Person Teacher Appreciation Ideas
Decorate the Door - Gather notes from both remote and in-person students and cover the teacher's door with notes of gratitude and encouragement. To make it easy for remote students, ask them to send a picture of their note and then print them out to add to the door. Genius Tip: Download this bundle of teacher appreciation graphics from Membership Toolkit and use them to decorate, too!
Bring Breakfast/Lunch - Teachers will love having breakfast or lunch provided for them all throughout Teacher Appreciation Week (ask teachers which meal they prefer or plan a mix of both). Coordinate food donations with a sign up and recruit volunteers to help organize and clean up.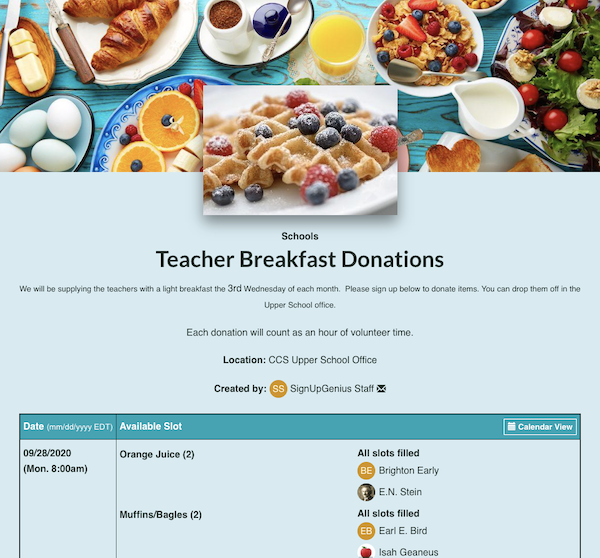 Arrange a Raffle – Request gift card donations from parents (Amazon, Target, Starbucks and local restaurants are always popular) and announce raffle winners during the week.
Plan an Event for Each Day of the Week - Use a sign up to organize different appreciation opportunities that parents can get involved in throughout the week, from providing breakfast to covering lunch duty.
Run a Parking Lot Car Wash - Gather volunteers (students can help, too!) to provide free car washes to teachers while they're parked in the school parking lot. Coordinate volunteers with a sign up — you can also set up time slots that allow teachers to pick a car wash time that's best for them.
We'll never be able to fully show teachers just how significant they are, especially after everything they've carried over the past year. But these steps of gratitude are a start. Keep the acts of appreciation going all year long!