New Designs and Planning Guide for Valentine's Day Events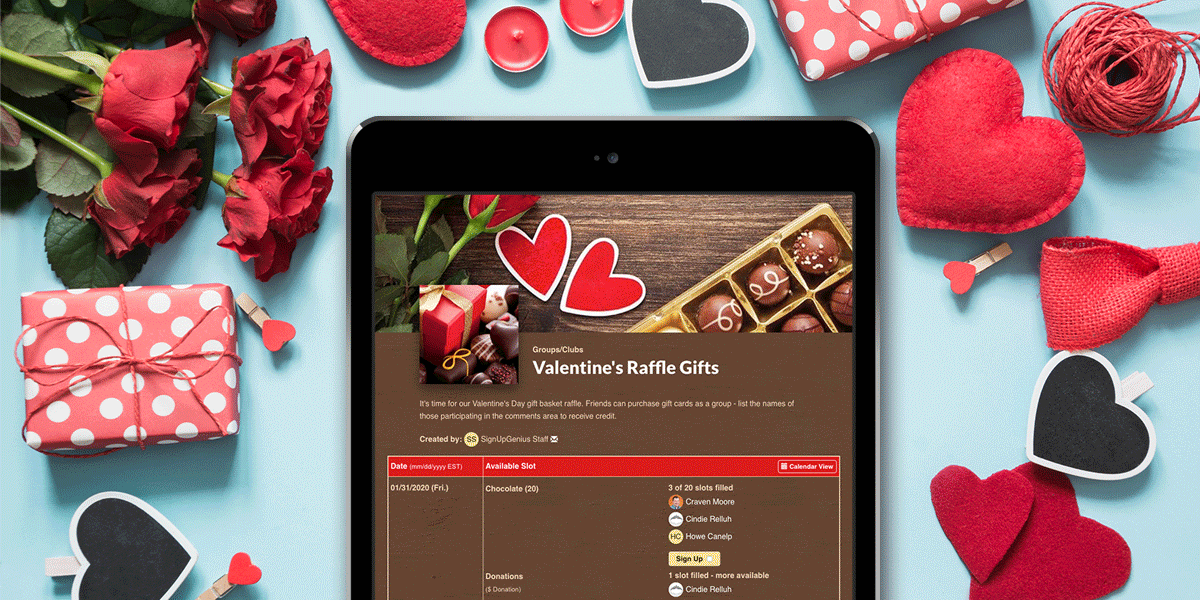 The season of candy hearts, cards filled with encouraging words and quality time with loved ones is here. Plan the perfect Valentine's Day event with our new sign up designs and planning guide.
Coordinate a School Class Party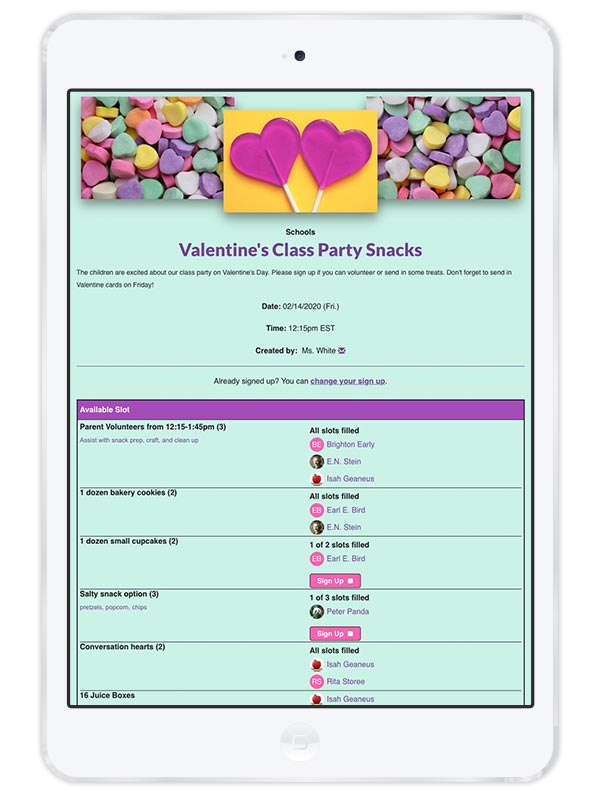 Get started by reviewing some tips for organizing class parties. Whether you're a class parent or teacher or on school staff, make sure you plan in advance and delegate party planning tasks!
Ask parents to contribute with a class party sign up. It will be easiest for most parents to just send in treats and supplies, but you can also add a slot to recruit parent volunteers. Make your sign up as simple and efficient as possible with our class party sign up guide.
Take the party festivities up a notch with some minute to win it games that students will love.
Plan a Group Date Potluck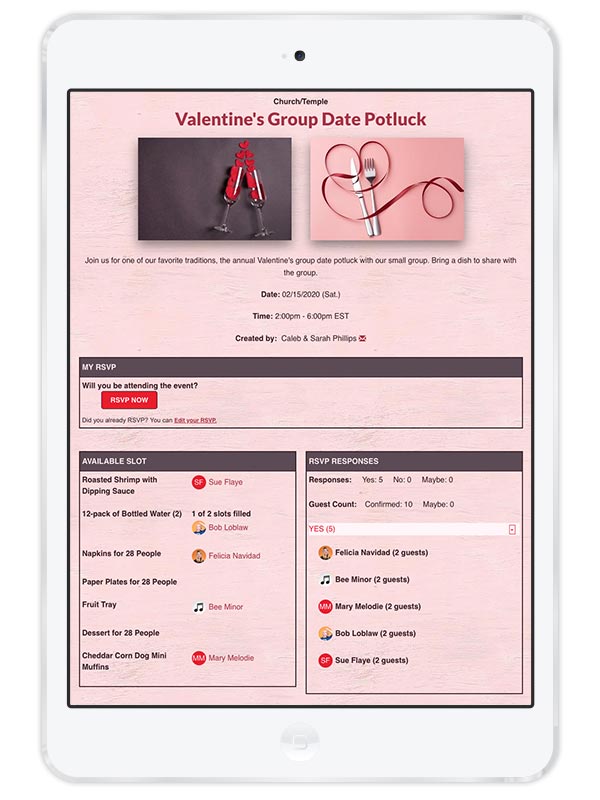 Gather your church small group, neighborhood friends or others for a group date potluck. Planning a low-stress, organized potluck is easy! Get all the genius tips with our potluck sign up guide.
Brainstorm a creative potluck theme — and it doesn't have to be Valentine's Day-related! From Breakfast for Dinner to Luau to Farmer's Market themes, anything is deliciously possible.
Wondering what kind of food to make? Get fancy with a whipped goat cheese and herbs dip or keep it simple with a fruit platter, and browse this list of party food ideas to get cooking.
Raise Money with a Fundraiser