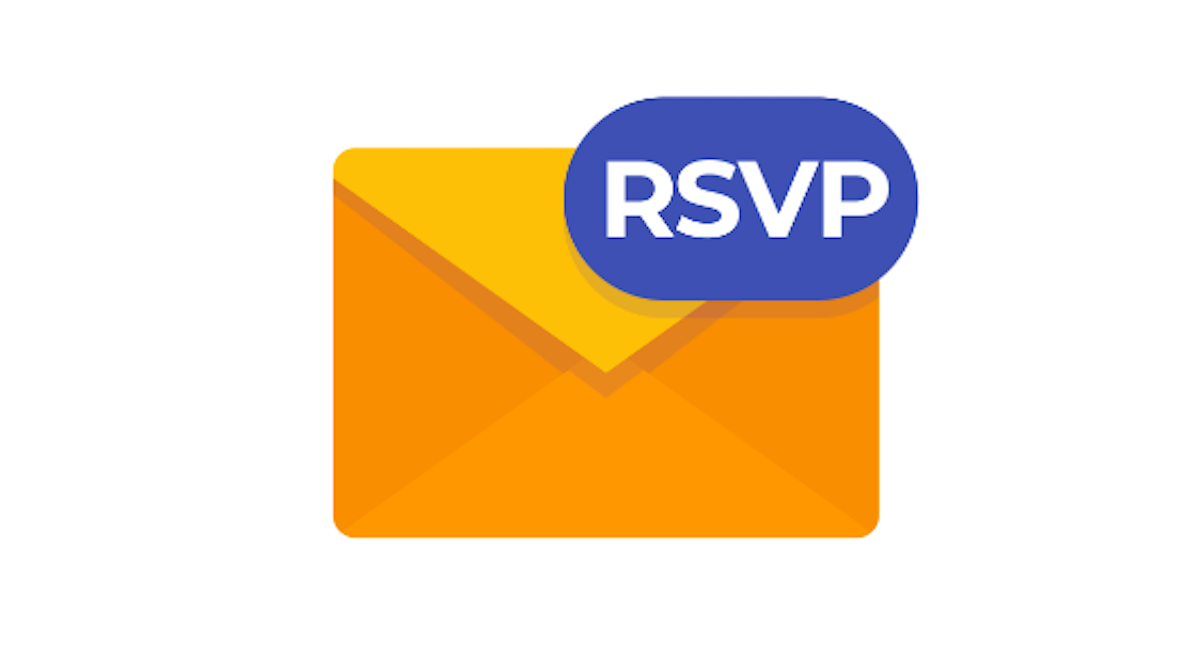 If you are inviting people to an event such as a birthday party or potluck, a simple "yes" or "no" is usually all you need. Selecting the RSVP format on your sign up allows you to see who is and is not coming to the event, helping you properly prepare for the correct number of people.
You don't need an RSVP format for every sign up, only for events where you have a limited group and need people to give you advance notice of whether or not they will attend. Genius Tip: If you want to collect payments or ask for additional information via custom questions, the standard format is a better choice.
For those who don't respond to an RSVP invite, our system will automatically generate a reminder email that informs them that they still need to respond. Here are four of our favorite types of RSVP sign ups.
Birthday Party
Let's say you are sending invites to your child's birthday party. Parents and kids are pretty busy, so giving some advance notice and collecting RSVPs early is a good thing. No need to wait on snail mail to deliver those invitations.
Send an RSVP sign up and use one of our birthday themes to quickly get the skinny on who can attend the party. Genius Tip: Add gift suggestions as slots on the sign up. Parents can select a gift slot when they RSVP and you don't have to worry about duplicate gifts.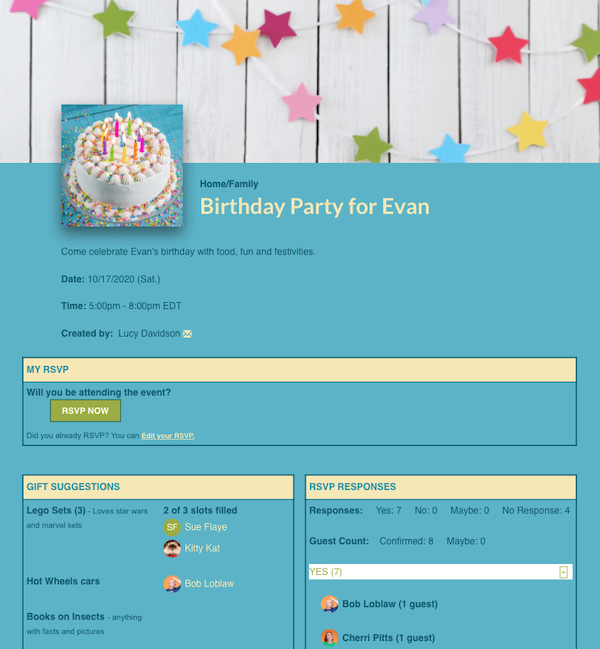 Baby Shower
You're hosting a shower for a friend, but you need to know how many people are coming in advance so you can order the right amount of food. Problem solved with an RSVP sign up. Efficiently send invites and quickly get a head count on who will attend. Plus, with an online sign up, you'll have the email addresses of those attending — in case there are any last-minute changes that you need to communicate to the group.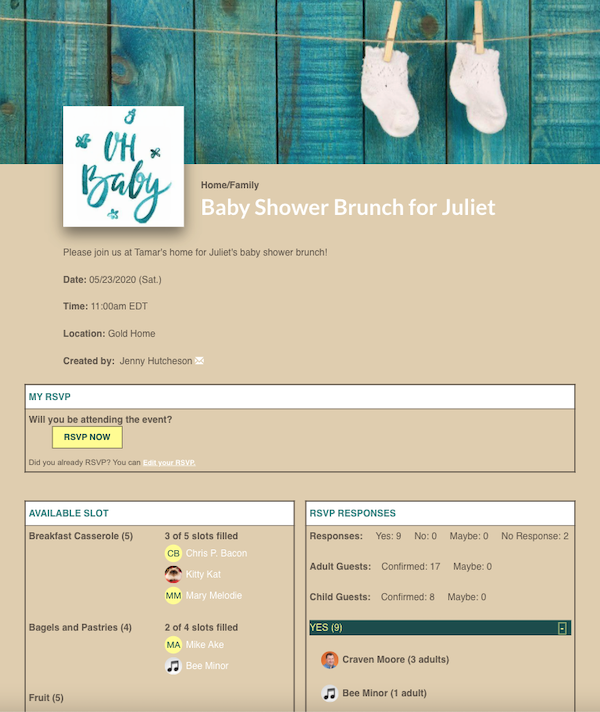 Group Event
Say you're organizing a back to school bash for kids at your church. It'd be helpful to know who is coming — especially if you are planning to provide food or snacks.
Regardless of what type of event, the RSVP sign up is a simple way to send out invites and get a head count so that you can plan accordingly. After all, if 200 kids were to show up unexpectedly, would you be prepared?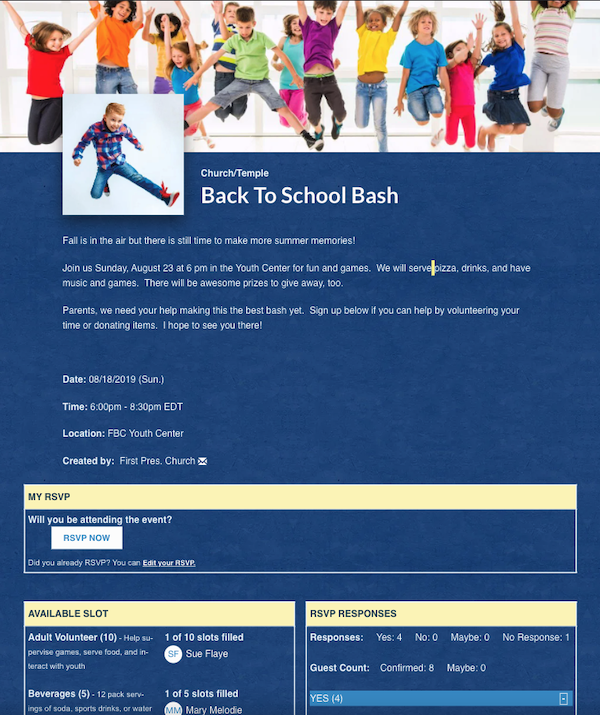 Genius Tip: Need to recruit volunteers for the event? Create a separate sign up for volunteer shifts and use the Tabbing feature to combine the sign ups into selectable tabs. 
If you'd rather collect registrations without the RSVP format for a sign up, select the Sort by Slot layout. You can still get a headcount, but you won't receive any "no" responses. However, this is a helpful way to send out invitations and get a head count for attendance — especially when you need to have additional slots for volunteer roles or food donations. Be sure to lock slots to prevent any last-minute cancellations from volunteers or set a deadline to register with our start/stop date feature. 
Wedding Event
Whether you are planning vow renewals, the rehearsal dinner or the wedding reception, you'll want to know who is coming so that you can plan accordingly. If your event involves a sit-down dinner, add slots with meal selections. When people respond, they can also select their meal preferences on the sign up.
Since this is a special occasion, you'll also want to remove ads from the sign up to give it a clean look. Select one of our wedding-related themes or use our theme builder to create your own.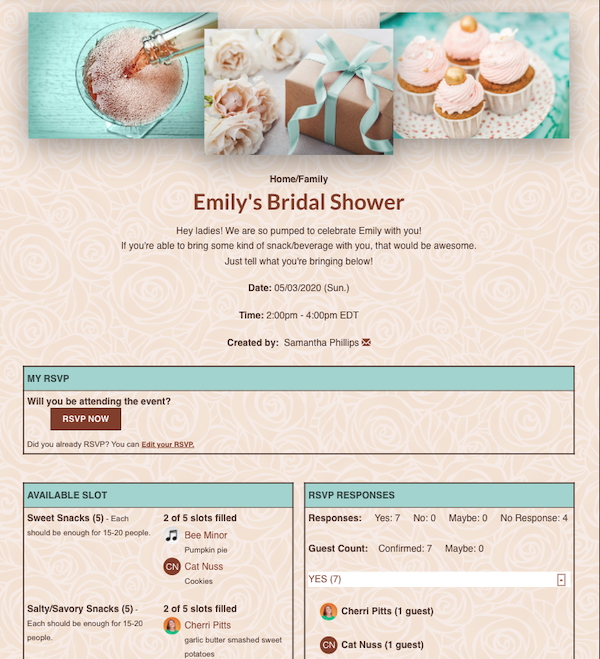 No matter what type of event you are planning, if you need to send invitations and collect responses from your audience, an online RSVP sign up is the perfect option. It's quick and easy, saves paper and allows people to respond instantly. Get started today to track RSVPs for your next event.