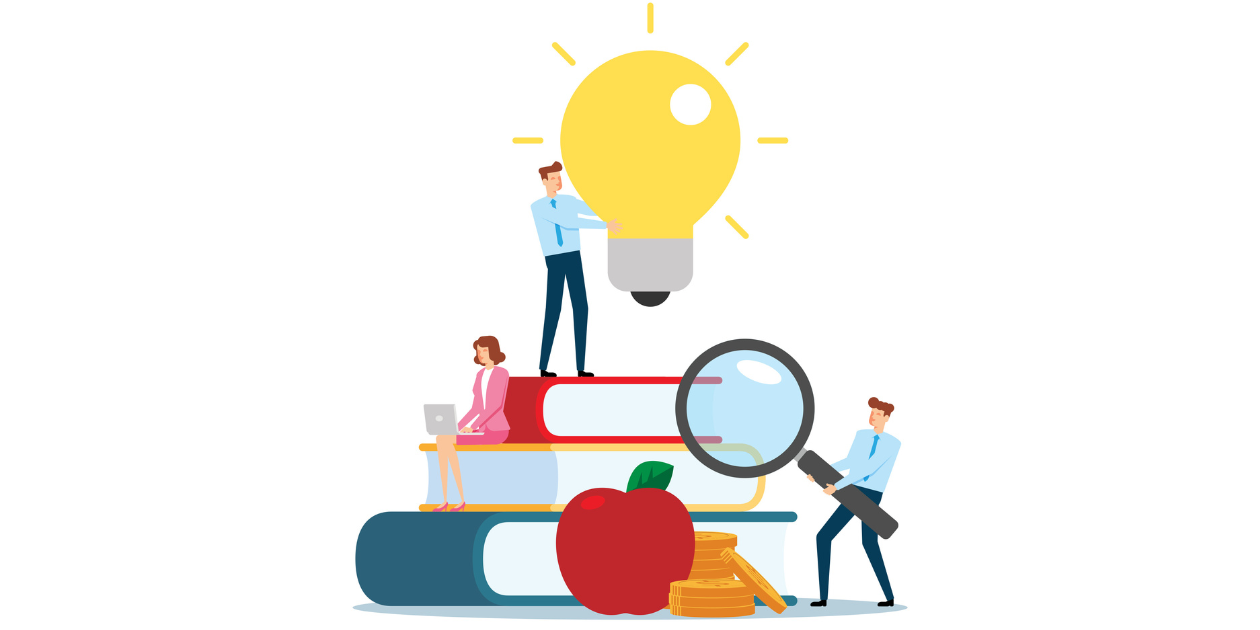 As we savor the last days of summer, the approach of back-to-school season can bring a mix of emotions. There's the excitement of reuniting with friends and starting a new year of learning and fun. Still, it can be overwhelming as our calendars fill up with activities for school, sports, clubs, church and more. You can simplify the work of organizing events with online sign ups, so you can focus on your students.
Planning events with digital tools helps set educators and families up for a successful year. With more organizing power, we can cruise into this busy season with more time to be present for special moments.
Recruit parent volunteers
Schools count on parents to help with everything from carpool and lunch duty to classroom activities and fundraising. With online sign ups, you can share volunteer requests with parents even if they're at the pool or checking their email between meetings. They can browse opportunities at their convenience and chat with friends about coordinating volunteer shifts. It's easy to
promote your sign up
on social media or in school communication to maximize your reach, and update opportunities in real time if needs change.
Setting up a station at events like back-to-school open houses is a great way to connect with parents and give them the scoop on volunteer opportunities. Having a few enthusiastic volunteers at your table can help parents get excited about getting involved. You can let them know where to access volunteer sign ups or send them the link directly.
Check out these tips to boost parent involvement at school as you start a new year.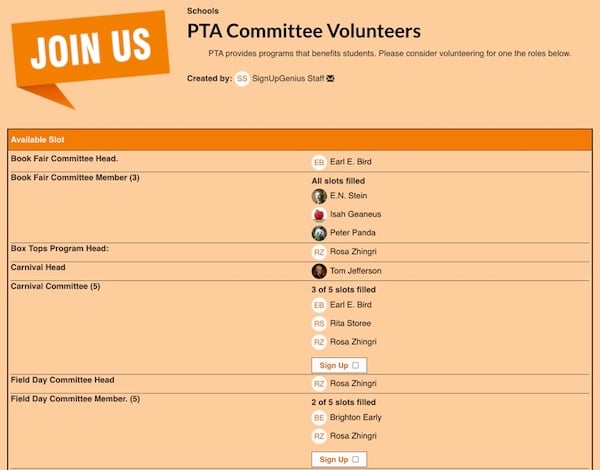 Streamline planning for back-to-school events
Online sign ups help simplify organizing for back-to-school events. From teacher trainings and PTA meetings to open houses and student orientations, sign ups give you a simple way to track RSVP's and update your group on the latest event details. You can also create volunteer schedules to request support from parents for back-to-school and the rest of the year. Pick from hundreds of professionally designed themes for your sign up or
create a custom theme
with your school's branding.
Automatic reminders
are one of our most popular features, it's easy to set up an email to go out a few days before your event to remind volunteers and participants.
Advanced tools included with our premium plans offer more organizing power for schools and larger groups. For example, the tabbing feature allows you to display multiple sign ups together so people can view all your opportunities by clicking one link.
Sign ups are ideal to organize fall activities from the classroom to the sports fields, giving families more time to cheer on their students.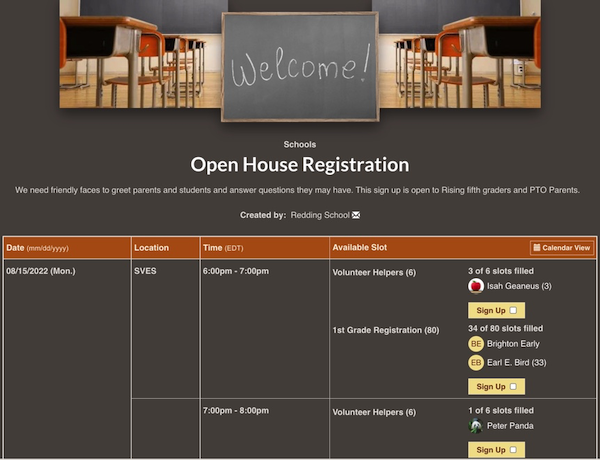 Boost parent engagement and communication
Parents often want to help support their school and teachers, but they don't always know how to help. Online sign ups are a great way to request class support and simplify communication with parents. You can even send out a simple newsletter to your parents. Just be sure to use these
newsletter writing tips
to ensure they actually read it. You can create a classroom wish list in just a few minutes, specifying items in each slot and setting the quantity that you would like to receive. You can even update the sign up throughout the year and include the link in class communication.
Scheduling parent conferences is a breeze with online sign ups. Teachers can create an appointment schedule in minutes and send it to parents to choose a convenient time. Skip the manual appointment entry and automatically generate appointment dates and times for your conferences. If you're meeting with parents virtually, we offer a Zoom integration or the ability to include a video conference link.
You can also create sign ups to request field trip chaperones, classroom volunteers, mystery readers and more.
Want to boost parent engagement? Start the year strong with these tips to improve parent teacher communication.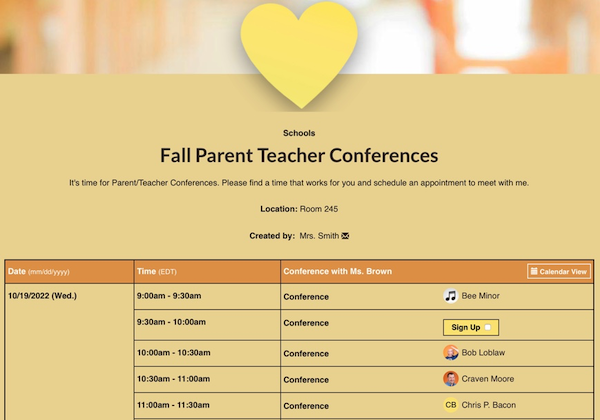 Empower room parents to coordinate parties and activities
As students return to school, new room parents will connect with their teacher and class families to kick off the year. Online sign ups offer tools to help room parents simplify organizing for class parties, service projects and more. You can create a list of items for your event on a sign up and easily request donations from parents. With the
multiple administrators feature
, you can give your teacher or additional room parents access to your SignUpGenius account. You have the ability to customize the levels of permission you assign, such as creating and managing sign ups or monitoring how many of your slots are filled for events.
It doesn't take much to coordinate a class party kids will love - just a few treats and a few fun games or crafts. Try some of these fun minute to win it games to turn up the laughs at your class parties.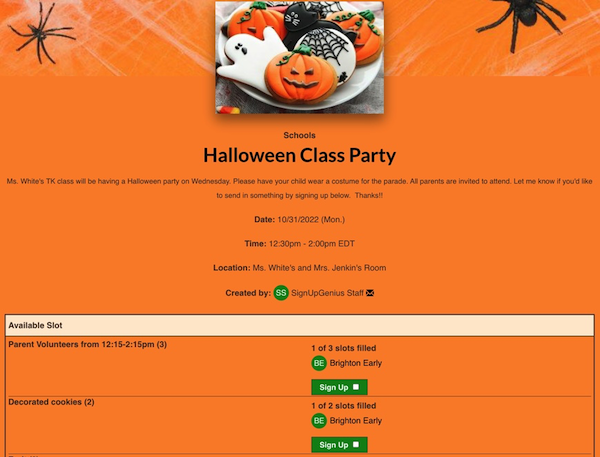 A new school year brings new adventures in learning, sports, arts, the community and much more. With online sign ups, you can minimize the busy work of organizing so you have more time to spend enjoying your events.