Tips and Ideas to Engage Your Church Leadership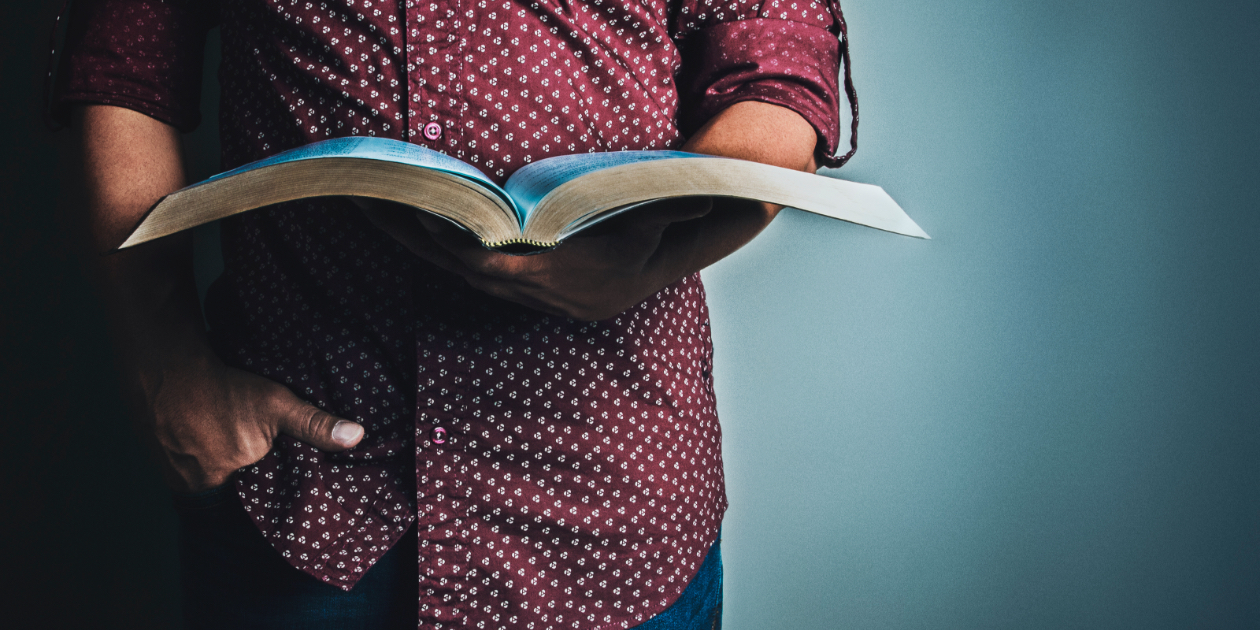 If church leadership meetings induce blank stares, excessive doodling or nodding off, it might be time to evaluate how well you are engaging your leadership. Here are 25 tips and ideas that will encourage and embolden those who are so vital to the health of your church.
Start with Culture
Cultivate a Healthy Leadership Culture - If you want to engage your leaders, a great first step is doing a quick check-up on your leadership culture: is it encouraging and empowering or stifling and toxic? There are great articles out there on creating a healthy church leadership culture and they are worth exploring.
Invest Relationally - To effectively engage your church leadership, engage with them outside of church business so they feel known beyond the business of church. Offer to meet up for coffee, be available after a ministry meeting or get your families together for dinner.
Mission Matters - Leaders become disengaged when the mission of the ministry is not clear. For example, it seems obvious that the mission of a worship ministry isn't performance, but it's important to regularly remind your team (and model) that the mission is glorifying God. Though this can feel obvious, your teams need to hear your heart behind it and the true reason of why the church gathers together for worship.
Don't Fear Innovation - Along with having a healthy culture, it's important for leadership team members to be receptive to change and growth. That might mean being willing to find room in the budget or go out on a limb to try new technology or a new idea, but in the end it's an effort to listen to the needs of the church and hold everything with humility.
Zero Tolerance for Bullies - The definition of a bully is "a person who habitually seeks to harm or intimidate those whom they perceive as vulnerable." Even in church leadership circles, there can be those who have a propensity to habitually intimidate or harm. Be kind and do all you can to ensure your leaders are kind to themselves and to others.
Communicate Well - Often those who are leading make critical errors in communication. For example, simple things like communicating when to be at meetings or events, what resources are available, and consistency with crucial messages can make all the difference in keeping leaders engaged.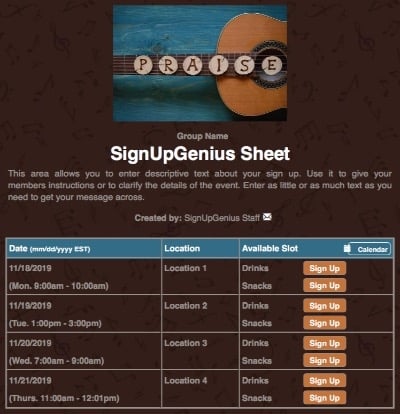 Celebrate Your Leaders - Host a potluck using an online sign up for dishes and tableware. Don't neglect acknowledging growth areas and vision for the future when making an effort to engage your church leadership in positive ways.
Respect Everyone's Time - Show up to meetings on time and finish them as close to on-time as possible. Leaders will disengage if you give subtle cues that their time is not valuable.
Keep New Leaders in the Know - One mistake that leads to disengagement is using acronyms, inside jokes, or "you are all familiar with" messages that cause new leaders to scratch their heads and wonder what you are talking about. Assume people may not know these details and don't hesitate to over-communicate mission, plans and processes.
Introverts, Extroverts and Contrarians Welcome - Leadership members stay engaged when they can truly be themselves so create a culture where this is the case. That means, for example, knowing they aren't held to just being "yes people," pressured to talk at every meeting, or forced to compete for favor with senior leadership.
Coordinate registration for a women's conference with a sign up. View an Example
Set and Model Priorities
Prioritize Spiritual Wellbeing - It can't be all on the senior leadership to tend to every leader for every need. Thus, it's important to encourage your leaders to be involved in Bible studies, small groups, accountability and other growth opportunities.
Model Servant Leadership - What does servant leadership look like? Find ways to focus the ministry on those who serve and the people they reach, as oppose to centering on yourself on the leader. Always serve others asking nothing in return.
Model Dependence on Prayer - Praying for each other and praying for their ministry will show your leaders that they are not dependent on you for guidance, but that you are all depending on God, together.
Addressing Failure - When hard times do happen, engaging your leaders means modeling that failure in the church is always used for growth and strengthening, not for humiliation and shaming. Sometimes that means coaching leaders in private and sometimes there are moments of group growth. Discernment is key.
Model Humility - Exceptional leaders are willing to say the following things: "I want the best idea, not my idea…" and "I'm sorry about that, it was partly (or mostly) my fault…" Humility from the top down is essential to create a leadership environment where biblical forgiveness and unity are practiced.
Ministry Check-Ups - In the times between training and retreats, a quick text message or phone call to check in can help your leaders feel like you have their back and are mindful of the time and effort they are putting into their ministry.
Schedule worship team rehearsals with a sign up. View an Example
Equip Others
Give Away Ministry - Engaging your leaders will sometimes mean giving away some of your most meaningful ministry opportunities for them to lead, so that they can share in the blessings of ministry and the growth that comes with it. Share knowledge and tools to help them lead and organize groups for effective ministry.
Offer Training - Hire a trained professional to visit your group and equip your leaders. For example, host a training by a mental health professional to clarify how leadership can best help church members struggling with suicidal ideation, mental health disorders or sickness. This kind of unity in vision and process can make a world of difference for engagement of your leaders. Don't forget to include your children and student ministry teams as they will need to understand the training as well.
Decision-Friendly Atmosphere - One thing to implement in leadership meetings is a "best idea wins" protocol. It empowers everyone to be creative and engaged, but also gives momentum when a decision is needed. On the flip side, when a decision is slow in coming, have everyone take five minutes to rest and come back together to keep working. It's not that every decision will result in rainbows and butterflies but knowing that ideas and decisions are encouraged is a great step in keeping leaders engaged.
Clarify Responsibility - Engaged leaders know what their job is and what it isn't. Of course, within a church organization it has to be somewhat flexible for times of crisis, but generally, leaders will be more engaged if their role is clear and they are held accountable for the work they are responsible for.
Give Authority - Leaders are the most engaged when they not only know their responsibilities but are given the authority to accomplish those responsibilities. It doesn't mean throwing due process out the window, but leaders who are constantly second-guessed by those above them quickly become discouraged and disengaged.
Mentoring Matters - One of the most practical keys to engaging church leadership and keeping them engaged is to encourage leadership mentorship. Have your current leaders looking at all times for future or potential leaders to be developed. If leaders are encouraged to mentor the next generation of leaders, it helps your culture to be less about rock stars and more about multiplication and trusting others.
Get Away - Host an annual or biannual retreat to reconnect and refocus those in leadership roles. Be personal with them and seek to understand their struggles and needs as leaders; listen and learn. Let your leadership team take ownership of retreat content by asking volunteers to host breakout sessions in their area of strength.
Set Specific Commitment Terms - Leaders are helped by time limits which enable both those leading and those supervising their leadership to see if it's a ministry fit or time to release them to other opportunities.
Hope and Optimism Matter - It's just a fact, your leadership needs you to hold a position of hope for your leaders to stay engaged with the vision and mission of the church. Continue, even during hard times, to model assurance in the goodness of God.
One of the best investments church leaders can make is equipping and engaging those they are working with and continually monitoring for areas of improvement. Use these tips and ideas to help engage your leadership so that they can flourish in the area where God has called them to serve.
Julie David is a freelance writer, educator, and worship pastor's wife from the Midwest who likes warm hugs.