Testimonials
SHARE YOUR STORY!
Help us spread the word by telling us what SignUpGenius has meant to you!
Submit Testimonial
SignUpGenius In the Media
"After the lasagna's made, coordination is a mouse-click away." [READ MORE]

"Should be in every sports parent's playbook."

"Top Online Tools for Your Small Group" [READ MORE]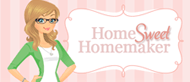 "After finding and using this website with such success, I literally wanted to shout from the mountaintops about it!" [READ MORE]
"The site provides users with various useful features such as support for rich text formatting..." [READ MORE]

"A wonderful resource for setting up robust sign up forms for different categories of need..." [READ MORE]

"As a father of four, Dan Rutledge didn't have time to constantly worry about who was bringing snacks to soccer..."

"SignUpGenius has thought of everything to make your event planning a breeze..."
[READ MORE]
See what people are saying about SignUpGenius!
View Testimonials by Category:
Home & Family
Best tool ever! I am sharing with all my friends. It's our "easy button" for the holidays! Love it!

Devan Allen - Tennessee
---
I felt like I had to thank you for this incredible website.... When my neighbor lost her son in a tragic accident, we wanted to provide meals, but did not have a way to contact all their different circles of friends. Your program is amazing. I could select an appropriate theme, allow people to sign-up just by clicking on a link which we forwarded via e-mail and posted on Facebook, modify the amount of food depending on the date, and add additional dates later. Folks could sign-up for one item or multiple items. People were able to easily contact me and I could easily track the sign-up traffic. This website handled every aspect of this process beautifully. My work schedule doesn't allow a lot of extra time, so your website was instrumental in making the coordination of meals doable. I have only basic computer skills, but could figure out everything I needed to set this up quickly. I don't usually send thank yous like this, but felt compelled since SignUpGenius has been so helpful. Thank you so much.

Ellen Ellis - Walnut Creek, CA
---
This is such a great tool! Evite is well-known and great, but if you need to coordinate responses as well as volunteers and potluck items... this is the thing!!! What an awesome service you are providing. I'm in the process of planning a potentially large open-house party to celebrate life with a very sick friend in our neighborhood.... Evite could in no way handle what I needed. I'm so grateful to find your service. After only a couple hours of the sign up going live, I was already so relieved I used it!

Jen Niemo - Concord, CA
---
I absolutely LOVE your site. I am a home room mom, prayer coordinator, on the board of a volunteer group, soccer mom, etc. and this makes my life soooo easy. I would gladly pay and can't believe you do this for free.

Cynthia Morris - Dallas, TX
School
I am a teacher... What a great way for me to organize my parent volunteers. It was very easy to use, looked great and has saved me lots of time! Thank you for making such a fabulous resource!

Donna Guzman - Snohomish, Washington
---
I signed up to be my school's Volunteer Coordinator for our PTA which consists of over 500 members who are extremely active volunteers. We LOVE SignUpGenius. It is catching on among the classroom parents and I've noticed more people using it for their private functions (potluck, Ladies' Night).

I was able to coordinate volunteers for our Fall Festival, dances throughout the year and our bookfairs. It is easy to use and the support staff is wonderful about answering questions. I've signed up to be the Volunteer Coordinator again next year mainly because I know how easy it is now that I have my "groups" set up.


Karen Starkey - Charlotte, NC
---
I used SignUpGenius for our school book fair, which is a 5-day fund-raising event with multiple tasks covering approximately 30 time slots, which requires dozens of volunteers. Scheduling the volunteers was a thing of BEAUTY because of this website! I can't imagine the agony of sending and receiving all of the e-mails it would have taken to keep up with everyone's availability; SignUpGenius did that for me, providing updates as things changed. I was able to focus on managing other aspects of the event while SignUpGenius took care of the scheduling details, including sending e-mail reminders to the volunteers. I have recommended this website to everyone else in our PTA as well as to our church, and am thrilled to see them getting the same great results for signups both simple and complex. Thank you, SignUpGenius, for this well-designed, FREE service.

Anne-Marie Lofton - Dallas, TX
---
This tool is awesome. I have been volunteer coordinator for the CHS Titan Band for the past 3 years. It's always been a bear to scramble for parent volunteers the week of an event; doing everything via email. This year we started using SignUpGenius and every single one of our events are completely filled. Its so easy to set up and use. THANK YOU THANK YOU THANK YOU.

A Kullenberg - Frisco, TX
---
THANK YOU, THANK YOU, THANK YOU! This is awesome. You just made my job so much easier. I LOVE IT!

Sandy Hartman - Pius X High School
---
Just wanted to let you know what a HUGE time-saver SignUpGenius has been to me in planning numerous classroom parties and school events as well as some personal social gatherings. It's really a great tool, and I so appreciate you making it available for others to use.

Julie S. - Garland, TX
---
This website is wonderful. You have no idea how easy you have made my life. Seriously! Thank you, thank you, thank you!
Tracy Zoblisein - Acworth, GA
---
After using SignUpGenius for our Bookfair and Oktoberfest we received lots of positive feedback from parents saying how easy it was to use. Chairpersons for other committees were anxious to use the sign-ups for their events, and now it's become routine for us. The parents are used to signing up this way and also appreciate the automatic reminders they receive prior to the event.... I've tried other list sharing websites, but your excellent customer service and list features convinced me early on that SignUpGenius was the right choice.

Sherry Dixon - Bucks County, PA
---
I can't tell you how excited I was when I stumbled upon your site! I serve on the PTO at my sons school which has approximately 300+ staff and part of my responsibility is to coordinate luncheons once a month. Your site will give me the ability to connect with parents on a whole new level and not receive numerous "meatball crock pot dishes". Your name says it all... this is truly genius!!! Thank you soooo much!!!

Jessica Score - Eden Prairie, Minnesota
Church/Temple
I feel compelled to let you know how SignUp Genius has literally changed my life (can't believe I said that but it's true)! I am involved with scheduling food as well as activities several times a year for church related business and fun. The amount of time Signup Genius has saved me is huge!!! It's very user friendly and intuitive. Thank you!!!!!!!

Carol Tisdale - Austin, Texas
---
I love SignUpGenius and have introduced it to my entire staff here at First United Methodist Church in New Braunfels! I have become much more organized, and have saved a lot of paper in the process! Thank you for offering this great service and we plan to use it for years to come! Thank you again!!

Terri Hartman - Youth Director, First UMC, Texas
---
I am in charge of planning meals for our church small group and the annual church picnic. Evite and other organizing sites just couldn't cut the mustard, so we were forced to do everything through multiple emails - what a pain.... I found you a few months ago and our small group LOVES the site - and I do too.... Thank you for making this incredible tool!!

Kendra Riffe - Dallas, TX
---
I wanted to write you and let you know I love this website. I was so impressed to know you were also from NC and started this to organize church functions. (Yeah!) I work at a church in Raleigh that has a large Children's Ministry and we need a lot of volunteers and we had been organizing them on excel spreadsheets and sending out reminder emails manually, so this is beyond awesome! I can not believe I have not seen this sooner. I am going to use this next fall for my kid's classrooms at school too.

Nikki Greytock - Raleigh, NC
---
Just wanted to tell you that I really appreciate your site. I love it even more now that I just read the FAQ section...I literally laughed out loud several times. It's nice to see a company with a sense of humor!

I usually shy away from volunteering to organize events because of logistics headaches but this site just eliminates all of that and makes it so easy. Bravo!

N. Cox - Chattanooga, TN
Sports
I can't tell you how much I love your site! I coach two different swim teams and have hundreds of volunteers needed to run my summer league. This is going to save so many people time! I have spent weeks looking for something just like this, simple yet affective. I look forward to using it over and over!

Renee Nowaske - Plymouth, MI
---
I just coordinated a giant rowing event using your site. I was able to manage the 142 volunteers quite effortlessly thanks to you all! The event went beautifully! I was able to email the folks I needed to easily and the reminder email was perfect. Thanks for creating a really wonderful site.

Cam Sutter - Lake Merritt Rowing Club
---
Just dropping you a line to let you know that I have used your site for several different teams this season. One group had never seen it before and thought *I* was a genius for introducing it. So, thanks!

Andrea Blakemore - Falls Church, VA
---
This season, I reluctantly undertook the role as "Softball Mom" and was tasked with recruiting parents for concessions and gate duty for home games as well as refreshments for all games. It was so great to set up the entire schedule on SignUpGenius, along with what positions were needed for each game, and just let everyone sign up on their own. With all the different reports, I was able to see right away who was bringing what, what we needed, who hadn't signed up, etc. It was so easy, and everyone was so impressed with the site! I love that I can print out a sign up sheet for those not internet savvy and add them in myself! You've really thought of everything!

Lisa Schneider - Collierville, TN
---
We are a team of 125 swimmers and ask parents to do 5 jobs each season. This season we went "Green" by using SignUpGenius. The site helped us streamline our volunteer sign ups and saved us so much paperwork!

SignUpGenius allowed us to manage and track volunteer commitments, create sign ups for each swim meet, to have parents sign up online, allowed them to edit and change their jobs if their schedule changed and sent reminder emails to all parents before their events.

We would highly recommend this site to all swim teams.

Lauren Mannella - Gaithersburg, MD
---
This is the first time I have used SignUpGenius as a creator and I absolutely love it! I am the team mom of the Churchill Varsity Basketball Team and the Basketball Representative for the Freshman, JV and Varsity teams - a lot of players, a lot of parents. What a fantastic, easy way to communicate with all of them when it comes to signing people up for items and hours. I am telling all of my volunteer friends about your web site!
Cindy Bigley - San Antonio, Texas
Nonprofits
Love, LOVE, LOVE this program!!! Volunteering is my second job to motherhood/womanhood and I was TIRED of frustrating efforts to make life a little easier so when a fellow mom introduced me to SignUpGenius I was hooked the very first time! I want to let the SignUpGenius creators and workers know how grateful I am for this amazing tool. It has increased the joy and decreased the stress!!!
Anne Johnson - Tokyo, Japan
---
What a great tool! I am the co-founder of a dog shelter and learning center and this makes life so much easier! I will tell everyone I know about it.

Renee Harlor - Brownsburg, IN
---
I am overwhelmed with how incredibly nifty SignUpGenius.com is! THANK YOU!

What a relief from exploding "reply all" inboxes, volunteers double booking slots, boring sign-up email pitches, complicated paper compilation of replies, reminder management and oversights, forgetfullness of sign-ups, contact information disconnect (emails and names don't match at all), paper sign-up form generation headache, personal calendar management, etc. I could go on and on.

Thank you, again!

Kim Bishop - Washington
---
This is the best free tool of its kind that I've come across on the internet. It is highly versatile and much more robust than any of the other tools that I have used. I manage groups and projects and this offers the ease of use for "non-technical types", thus making it a viable substitute for manual spreadsheets loaded from a zillion email responses. A huge timesaver!
Angela Newton - Peachtree City, Georgia
---
The Maple Grove Fire Department has several functions each year that require the coordination of our volunteer firefighters. The SignUpGenius system makes that so convenient to our firefighters. They all have full-time jobs and the fire department is something they do for their community. It is so nice to be able to send a group email to them announcing signup sheets for our events. This allows delivery to everyone at the same time and eliminates having multiple paper trails to have to reconcile.

We are extremely grateful for this miracle of electronic scheduling. Nearly all of our firefighters have access to the internet and this allows them to sign up without having to remember to go up to the station and do a whole bunch of coordinating among themselves.

We are huge fans of SignUpGenius!

Tim Bush, Assistant Fire Chief - Maple Grove Fire Department
Clubs & Groups
I love SignUpGenius' ease of use and functionality. In just the last few weeks I have used SignUpGenius to help manage Girl Scout outings, Secret Santa sign-up, a potluck, and a volunteer opportunity at our preschool. The possibilities are endless.... I've tried other sign-up websites and find yours by far the best fit for my purpose.

Diane Crockett - Arlington County, VA
---
SignUpGenius has revolutionized my communication with my troop parents. We can all see at a glance where the "holes" are, and who is doing more than their fair share. It even lets me "target" my reminders to people who have, or have not signed up, so I don't spend everyone's time and patience repeating myself. It takes a lot of the nagging and begging right out of my job, I love that! It really helps all of us (kids and parents) work together more smoothly as a team. And isn't that what Scouting is about?

Carlyn Pfeuffer - Girl Scouts of Southwest Texas Troop
---
This tool is an absolute godsend. I have been doing sign ups for numerous volunteer events for years and this has simplified my life tenfold. I just found out about this through another volunteer organization and have already used it four times for PTA and Cub Scouts. I look like the hero! Everyone loves it. Thanks so much!!!

Celesta Lewis - Sterling, VA
---
I love your site! I was going crazy managing (nagging, mindreading) people for cub scouts, brownies, room parent, CCD, and default coaches-wife multi-sport snack duty. Thanks for helping to stop the insanity!

Laura Foyle - Connecticut mom
---
SignUpGenius has made this youth theatre director a VERY happy person! I have utilized this tool so often, I can't imagine trying to manage our productions without it. We use it for everything from schedules for ushers, ticket takers, backstage volunteers, cast party potlucks... so much! It's helped us keep track of our volunteers and their hours too - which we need to report for our grant applications and to our sponsors.

We also use it a lot at my children's school too. It's so helpful - what a coordinator's treasure... and secret weapon.

Sign up Genius helps us work more efficiently and make our program look so professional and organized. Thank you so much for creating it!!! We <3 you.

Kimberly Jongejan - Northglenn, CO