25 Valentine's Day Games and Activities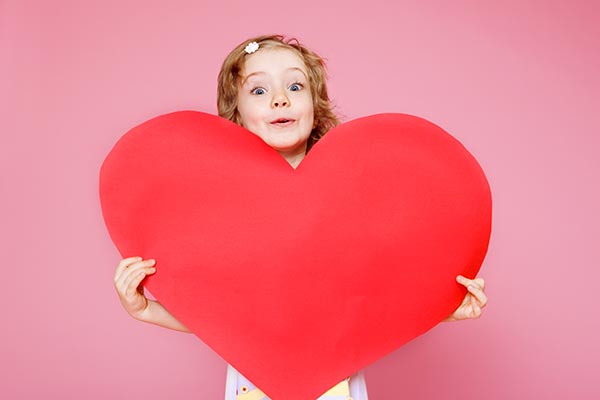 Valentine's Day is such a fun holiday to celebrate in the classroom and can be used to foster generosity and teamwork. Use these ideas to create a curriculum that focuses on overarching themes of kindness and love for all. By incorporating these easy, affordable Valentine's Day games and activities, you'll be on your way to creating the most memorable month of kindness ever. 
Elementary School Valentine's Day Ideas 
Make Valentine's Day Slime - Celebrate the day by making red slime with fun add-ins! This is especially well-suited for science class or elementary schools where slime is a big win.
Use Heart Estimation Jars - Elementary school kids love estimating. Fill a jar with Sweetheart candies and have students mull over how many are in the jar. Or, have more estimation fun and create a series of jars with different amounts of various Valentine's Day-inspired candies. Students can use a paper chart to note their estimations and the student who gets the most correct (or closest) gets a prize!
Make Heart Marshmallow Toothpick Structures - Many elementary classes enjoy the simple marshmallow and toothpick STEM activity. Make it pink and use heart-shaped marshmallows to recreate it into a fun Valentine's Day learning activity.
Craft Beaded Hearts - With simple supplies such as pipe cleaners and beads, students can create heart-shaped beaded crafts. Shape the pipe cleaner into a heart and thread beads on until you are finished. Then, twist the ends together to ensure the beads don't fall off.
Design a Valentine's Day Play-doh Table - Mix large batches of Play-doh in colors like pink, red and purple, and add in some sparkles and other add-ins to customize it further. Then, put out shaped cookie cutters, like angels, hearts, stars and more, to create a Play-doh rotation table all kids will love.
Create Heart Pockets - You might remember these from your own classroom as a kid. Using two sheets of paper, cut the same size heart, punch holes along the bottom V of the heart and thread yarn through to create a pocket. Then, decorate!
Add Things I Heart - Using the heart-shaped pocket they created, have students draw pictures of the things they heart (love) in their lives. For older students, they can write the associating words on the other side. Examples can be people, pets, sports, food, things and more that make the student feel happy and loved. Put these pictures inside the heart.
---
Collect snacks for a Valentine's Day class party with a sign up. View an Example
---
Make a Heart Collage - Use small pieces of crepe paper in hues of pinks and reds to create a heart collage. All you'll need is construction paper, glue, and colored paper to create this beautiful art piece that can be displayed on the wall.
Make Valentine's Day Sensory Bottles - Sensory bottles are great for teaching emotional regulation. A month or so before Valentine's Day, start drinking water bottles that have the right shape for a sensory bottle and saving them. Then, on the day of, find an easy sensory bottle recipe, such as the Valentine's Day Sensory Bottle post featured on Teaching Mama and make them in class.
Do Acts of Kindness - Find or create a printable with easy acts of kindness that students of all ages can incorporate into their daily lives, such as the free version available on I Spy Fabulous. Have them track their acts of kindness over a period of time, such as the days leading up to Valentine's Day or even the entire month. For added fun, make it a competition with other classes and see which class can be the kindest!
Play the Action Hearts Game - Print out this free Action Hearts game and enjoy! This easy game asks students to take turns turning over hearts and completing the elementary school friendly actions. Or, create your own version to suit your particular students.
Create a Heart Tree - On a classroom wall, create the stump and bare branches of a tree. Then, have each student decorate a large heart cut out of a piece of construction paper. Ask them to decorate that heart however they like. It can be a reflection of them, their interests, their favorite things, or simply artistic and beautiful. Then, use the hearts to create the leaves of the tree, showing how each person adds their own unique beauty to the tree of life.
Make-Your-Own Valentines - Not all students have access to buying or making their own valentines at home, but it's a day everyone should enjoy. So, let parents know that this will be taken care of inside the classroom. Print some easy, free templates and set up four or five stations in the classroom. Each student gets to pick which valentine they would like to make. Provide class time for students to craft their valentines. You can have each student select four or so other students they'll be crafting for (ensuring all students are picked equally) or give them enough time to make a large enough batch for the full class.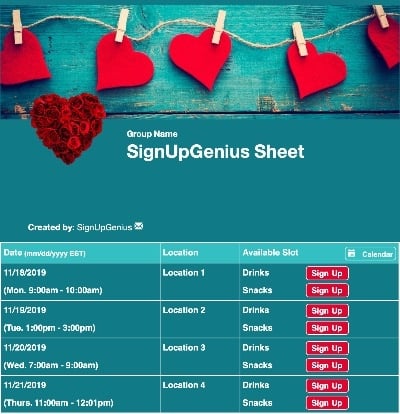 Middle and High School Valentine's Day Ideas 
Have a Door Decorating Contest - You'll need school-wide or at least a department-wide agreement to do this one but grab your best art supplies and have students create a door design in honor of Valentine's Day. Decide how far in advance you'll be decorating, but at least decorate before the actual day, so you can do some of the other activities on this list on the actual holiday.
Create a Love Campaign - Have students create a campaign encouraging people to be kind and show love to one another. Their campaign should include a slogan or tagline, an image or icon to go with their brand, and a short, fun commercial-length presentation. Working in groups works especially well for projects like this, and you can add a presentation component on Valentine's Day. Consider videotaping the best campaigns in each class and featuring them at school-wide assemblies to encourage kindness all around. Always get student permission before featuring, though, to maintain trust within the classroom.
Play-Do Story Creation - If you're thinking your middle-school students don't want to play with Play-doh — think again! Bring it up to their level by taking a simple story they are studying and break it into scenes. Then, on Valentine's Day, break them into groups of four and have each group recreate one scene from the story using Play-doh. Make sure that the groups go in order of the way the scenes appear in the story. Give them a specific period of time to complete their scenes. After every group is finished, have students walk the gallery of scenes to see the whole story come to life in Play-doh.
Do a Poetry Reading - Valentine's Day is a great opportunity to bring poetry to life. A week or two leading up to Valentine's Day, teach a poetry unit featuring some of the greatest poets of all time, including some of the poems from heart-broken poets, too. Then, talk about the rise of slam poetry and have students create their own slam poems. Brave students can perform their slam poetry in front of the class!
Play Kindness BINGO - Print blank BINGO cards or create your own that have ideas for ways they can show kindness to others. This is a great opportunity to incorporate anti-bullying ideas your school is working on and then play a fun game of bingo. Use sweetheart candies or another festive Valentine's Day treat (plastic gems or pink and red puffs work well for non-candy schools) and enjoy playing!
Have a Kindness Challenge - Give students extra incentive to be kind to one another by creating a school-wide kindness challenge! For this to work, have each teacher pick another classroom at random and keep it a secret. Then, the teacher works with their classroom to create a series of kind acts that they will do to encourage and be kind to the classroom they selected. This can be stretched to last the entire week of Valentine's Day. By the end of the week, the classrooms should try to guess which class had theirs and hopefully it is obvious!
---
Sell flowers for a Valentine's Day fundraiser with a sign up. View an Example
---
Adopt a Hallway Challenge - Break the school up into a series of hallways and areas that correspond with the number of classrooms that you have. Have each first-period class choose one piece of the school that they will show some love during the length of your challenge. Ideas can include decorating their piece of the school with kind messages, picking up trash in that area, offering to help students who may need it, cleaning the hallway, and any other ideas your school comes up with for taking care of it. You'll increase student ownership of their campus and improve their sense of community.
Make a Kindness Mural - Choose a large, blank wall in the school to create a kindness mural that art classes work on together. This can be something that is done on large paper, a series of separate projects displayed together or even painted on a blank wall. This works especially well with schools that have a lot of graffiti artists, as this means you have a large group of very artistic students who could easily create something beautiful and inspiring that the school will enjoy for years to come.
Design a Kind Classroom Wall - Similar to the classroom mural, but contained inside your classroom, dedicate a classroom wall to their kindness creations. Give each student one sheet of paper in the shape of a large heart and allow them to decorate it however they wish, with the theme of kindness. They can write lyrics, draw, paint, put pictures they cut out of magazines, etc. By allowing each student to represent themselves in the art, you'll see a piece of who they really are. Give them class time to create and then display them as a giant wall of art.
Love & Shakespeare - Shakespeare's plays are full of unrequited love, silly love mix-ups, long-lasting love and more. Middle and high school English classes read these plays (and drama classes perform them) because students are hopeless romantics who respond to these themes. Use this to your advantage and start work on your Shakespeare play on the weeks leading up to Valentine's Day. On the day of love, have students re-enact famous scenes from Shakespeare's play on love. Bonus points for having costumes, which will fan the flames of their artistic efforts and make them fall much more easily into character.
Valentine's Day Creative Writing - Older students love writing about love! Find some free love-related prompts online and allow students some time to write poetry on the subject. Or, create a fun creative writing exercise to get the creative juices flowing, such as placing three Valentine's Day-themed objects on a table and telling students they must weave all of the items into their story with the theme of love, heartbreak, and kindness.
Study the Real St. Valentine - Take a different approach to the day of love and look at the historical background to the holiday and who St. Valentine really was. Some students will appreciate the maudlin origins of the day and the graphic details of the St. Valentine's Day Massacre. This might be particularly well-suited to groups who are very distracted by romantic relationship dynamics and do not need that fueled in the classroom.
These 25 ideas should give you lots of momentum to pack the month full of interesting and innovative lessons that will inspire learning and community with your group of students. Don't forget to try some of the department or school-wide ideas to really broaden the scope of the lessons and encourage students to be kind.
Erica Jabali is a freelance writer and blogs over at ispyfabulous.com.