10 STEAM Program Strategies for Your School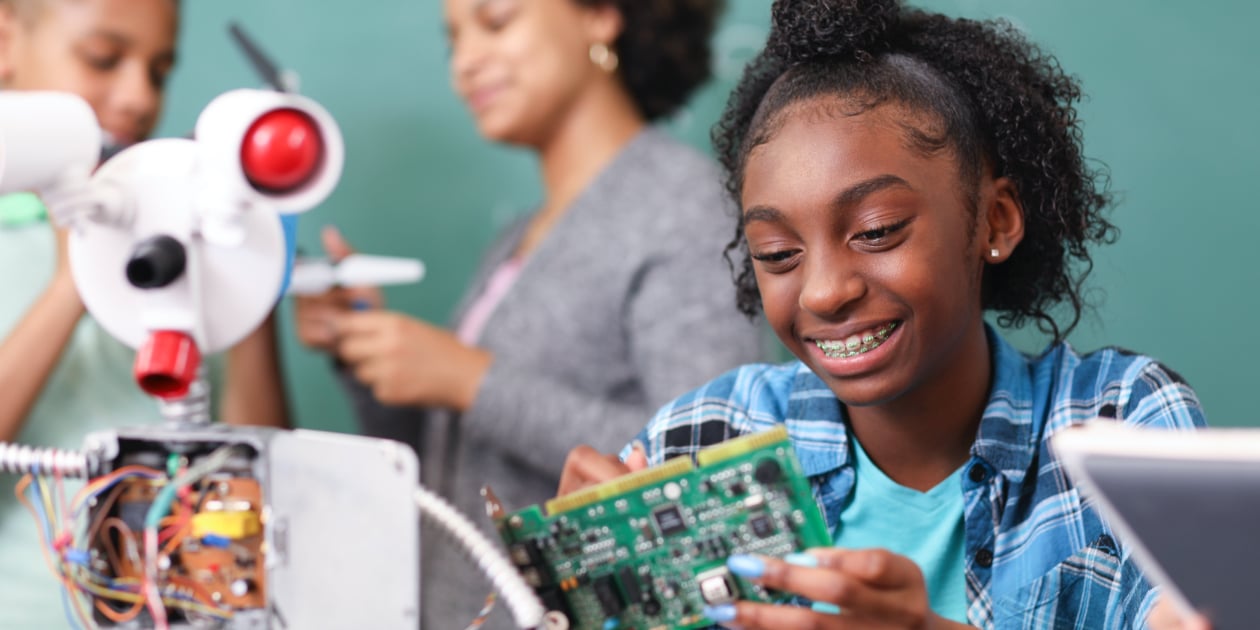 STEAM programs fill an important gap in education today. The acronym, which stands for Science, Technology, Engineering, Arts and Mathematics, combines subjects known to increase critical thinking and problem-solving skills through unique hands-on learning opportunities. STEAM programs, above all, ignite the curiosity innate to all students and encourage them to see their own abilities to innovate and solve problems in real time. Here are 10 proven strategies your school can use to make the most of your STEAM program!
Do Your Research - Whether you are starting a new STEAM program or looking for fresh ideas, spend some time reaching out to other local schools. You can get in touch with their STEAM contact to find out what's working best for their programs. They probably have a great list of supplies and might even share some curriculum pointers. Even better, schedule a day to go and see their STEAM program in action — and don't forget to take notes!
Choose Reusable, Gender-Neutral Materials - The idea with STEAM is to be innovative with your materials, so invest in gender-neutral, reusable materials that can be used in a variety of ways, such as Lego and magnetic building sets. You can also add materials that are not reusable but are very affordable, such as marshmallows and toothpicks to create structures. These types of activities appeal to all students, regardless of orientation.
Create a STEAM supply wish list with a sign up. View an Example
Integrate All STEAM Subjects - Start with hands-on projects that use as many subjects from STEAM as possible. This interdisciplinary approach helps students truly understand a subject as deeply as possible and cuts down on having to plan, prepare and pay for a variety of different, disconnected activities.
Chunk Concepts - If you have a larger idea you are working towards, but not enough time to do it on the same day, break out the concepts you want to cover into smaller, bite-sized units that each tackle one part of the project or problem. Create a worksheet so students can track their progress and then work towards the end goal as you go. This will also lengthen the lifespan of your resources.
Encourage Collaboration - Don't work in a silo! Consider reaching out to other local schools and see if you can create a sharing program to trade resources back and forth. If each school buys a percentage of a master list of supplies and schools create a sign up schedule for rotating them, you all get 100% of the activities with just a fraction of the cost. Make your budget work for you by collaborating.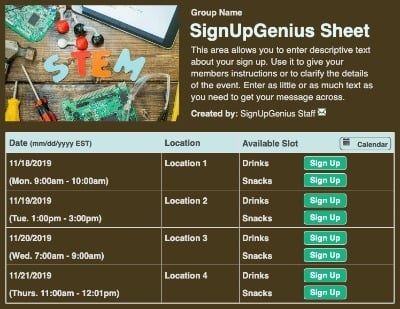 Build Community Relationships - Look to your community for support — some local businesses may be happy to do a STEAM day takeover and provide supplies. Is there a local bike manufacturer who could bring bike parts and teach students how to build bikes that they can decorate and donate to a local children's shelter? Is there a local engineering company that would like to support a fun math and science challenge? Or, maybe you could get private donors who want to sponsor some of your supply list in exchange for a tax write-off. Don't be shy, many companies are looking for these kinds of opportunities to make a difference.
Connect STEAM to the World - Our global issues require more innovation than ever before, so use real-world scenarios like ocean pollution and climate change to inspire projects. This teaches students to see themselves as members of a global society and allows them to start problem solving while they are young. Imagine what a powerful group of change-makers they will be by the time they are grown!
Include Parents - If your teaching staff is maxed out, it's time to call in the local parents! Parent contributors can make a STEAM program truly soar. Start with a mandatory training session where they learn about the STEAM curriculum, how to handle, use and store supplies, how to sanitize properly and more. You'll be surprised how many parents are just waiting for the chance to help.
Recruit parent volunteers to support your STEAM program with a sign up. View an Example
Embrace Failure - With any new program, there will be growing pains and there might even be some total failures. Not everything you plan will go great, not every project will work how you imagined. Embrace these failures. Talk about these with the students and take notes on what did or didn't work. Sometimes, students learn more from the experiment that didn't actually work than the one that went so smoothly, they barely had to think at all.
Get Outside - Nature is one of the richest resources for inspiration when it comes to critical thinking and STEAM education. Get students outside for nature walks, build hypotheses based on what you see in the natural world, and turn students into scientists who question everything. Use these explorations to get ideas for what you want to study next. The best curriculums are the ones where the students help design and lead the study.
Starting or growing a STEAM program might be a challenge, but it's well worth the effort. STEAM programs repay any investment in the form of lively discussions, excited students, expanded thinking and powerful connections. Take these 10 STEAM program strategies and then add your own to create a starting point you are really excited about. 
Erica Jabali is a freelance writer and blogs over at ispyfabulous.com.