50 Spirit Day Ideas for Elementary Schools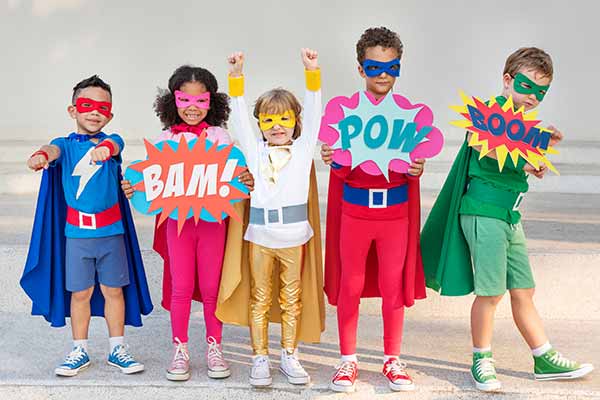 Spirit days are one of the most exciting parts about school — and one of the best parts is dressing up in creative, silly ways! Try one of these 50 ideas for elementary school spirit days during your next spirit week. 
Inside Out - For this spirit day, students can wear their clothes inside out. Bonus: This one is super easy for parents!
Dress Like a Baby Day - Students dress like they did when they were little — or even dress like babies!
Year 3000 Day - Have students dress in their most futuristic clothing for a day that will feel straight out of the year 3000. Ask them to write predictions of what the world will be like then.
Pajama Day - Let everyone in your school grab a few extra minutes of sleep by having a pajama day. No complicated costumes — just wear what you wore to sleep! This one works well right before winter break.
Wacky Shoe Day - If you want to have a spirit day without too many distractions, why not try wacky shoe day? Students can wear brightly colored shoes or simply mix and match the pairs they already own!
Color Day - For this spirit day, students have to wear all one color of clothing. You can assign different classes or grades their own color or let students pick their favorite color.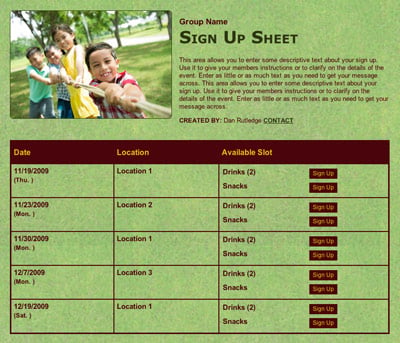 Favorite Food Day - Have students dress up as their favorite foods. This day will get silly and creative! Talk about the importance of a balanced diet.
Dr. Seuss Day - Dress as characters out of the pages of Dr. Seuss books for a zany and fun day. Perfect for Read Across America celebrations in early March.
Christmas Year Round - It may not be the holiday season, but students can still celebrate by dressing in red and green! Talk about holiday traditions throughout the world.
Pattern Day - Have students wear their brightest patterned clothing for a day of mismatched fun.
Crazy Hat Day - Students wear their favorite hat to school — the weirder and wackier, the better.
Tie-Dye Day - This fun spirit day where students wear their tie-dye will have your classrooms full of color! For a fun bonus activity, you could make tie-dyed items in art class.
School Spirit - Have students dress in school colors or spirit gear for the day. You can provide a fun incentive — like students who wear school colors get an extra few minutes of recess.
---
Coordinate spirit week volunteers with a sign up. SAMPLE
---
Sunglasses Day - To get ready for summer, have students bring in their favorite shades and beach towels for a day of super cool fun.
Jersey Day - Have students wear their favorite sports team apparel. It can be for a professional team, a school team or even a club league.
Wacky Hair Day - This idea is great because it's fun but won't cause too much stress for parents. Some students might even save time in the morning by not having to brush their hair!
Workout Day - Students come to school in their exercise clothes! This is the perfect spirit day to combine with field day.
Disney Day - Add a little bit of magic to your school by having students dress up as their favorite Disney characters.
Tacky Clothes Day - Students dress in the wackiest, tackiest clothing they can find — anything goes!
Lookalike Day - Students can pair up and dress alike for a day. Just make sure that each student has someone to pair up with. For a fun alternative, a whole class can decide to dress alike.
Animal Day - Turn your school into a zoo by having students dress up as their favorite animal. You could also allow stuffed animals as reading buddies for the day.
Tie Day - Students can break open their dad's closet and find a funny tie to wear for tie day! Fun to combine with a career day.
America Day - Get patriotic by showing up in your red, white and blue. Great around Veteran's Day and Memorial Day.
Vacation Day - Students can dress up like tourists with tropical prints and cameras for this vacation-themed day. Ask students to write about their favorite trip they've taken.
Dress to Impress Day - Students can tap into their fancy side by wearing their best clothes to school!
Toga Day - All you need is a white sheet for this day! Students can pretend they are Roman royalty. Combine this with a lesson about Greek and Roman gods and goddesses.
Ocean Day - This is perfect if any of your classes are learning about the ocean. Students can dress like fish, sailors, mermaids, etc.
---
Sell spirit wear and collect money with a sign up. SAMPLE
---
Favorite Stuffed Animal Day - Each student can bring in a favorite stuffed animal for a day of fluffy fun. This pairs well with a reading marathon day.
Dress Like a Teacher Day - This day can be so much fun! Have students come dressed as their favorite teachers. You can even give prizes to the student with the best costume.
Crazy Sock Day - Let your students break out their funkiest pair of socks for a crazy sock day.
'80s Day - Neon clothes and big hair will make for a brightly colored spirit day. Don't forget the spandex.
Career Day - Have students dress like who they want to be when they grow up — or a certain profession. Go around the classroom and let students explain their choice.
Movie Day - Have students come in dressed as their favorite movie character!
History Day - On this spirit day, have each student dress as his/her favorite historical figure. Ask them to write about it as well.
Superhero Day - Have students come dressed as their favorite superheroes. Bonus points if they come dressed as a teacher.
100 Day - Kids come to school dressed like grandma or grandpa. This day is hilarious — and super cute, too. Combine this with National Grandparents Day and have them write sweet notes to relatives. An alternative is doing this on the 100th day of school and dressing like they are 100!
Favorite Book Day - Encourage reading by having students come to school dressed as their favorite characters from any book. Have them share their selection with the class.
Farm Day - Students can dress like farmers, pigs, chickens, cows or anything that you'd find on a farm. Talk about the importance of the agriculture industry in your state.
Pirate Day - Any student that doesn't dress like a pirate on this day has to walk the plank. Perfect for International Talk Like a Pirate Day in September.
Star Wars Day - Whether students wear a T-shirt or a full costume, Star Wars day in May is a blast. You might, however, need to ban lightsabers.
---
Recruit open house volunteers with a sign up. SAMPLE
---
Medieval Day - On this day, trade your students in for knights, princes and princesses. Combine this with a quick history lesson!
Wild West Day - Break out the cowboy boots and flannel for a day out in the Wild West. Teach line dancing in gym class.
Rock Star Day - Turn your school into a Hall of Fame by having students dress as their favorite musicians. Bonus points if you have a talent show, too!
Wizard Day - Students can bring in their wands and cloaks for a magical day of wizardry. Read some favorite magical books to the class that day.
Scientist Day - Encourage your students to get involved in science by making a fun day to celebrate all things great about science! You can pair the day with lessons about notable scientists and discoveries throughout history.
Circus Day - Have everybody dress like they are in the circus for a day. Lions, tigers, bears, clowns, acrobats, oh my!
Rainy Day - All the students come to school in rain boots and coats — and you can play water games at recess.
Candy Day - For a sweet spirit day idea, let students dress as their favorite candy. You just may want to limit actual sugar intake in the classroom!
Olympic Day - Have students dress as athletes or in gear from their favorite country. This one also pairs well with field day — or in years when the Olympics is being held.
Mustaches Day - Drawn on or taped, let students go crazy with the mustaches for a goofy day.
With one of these ideas, your next elementary school spirit day will be a certain success. Don't forget to take pictures for the yearbook!  
Kayla Rutledge is a college student who spends most of her time writing, singing for her church and eating quesadillas.