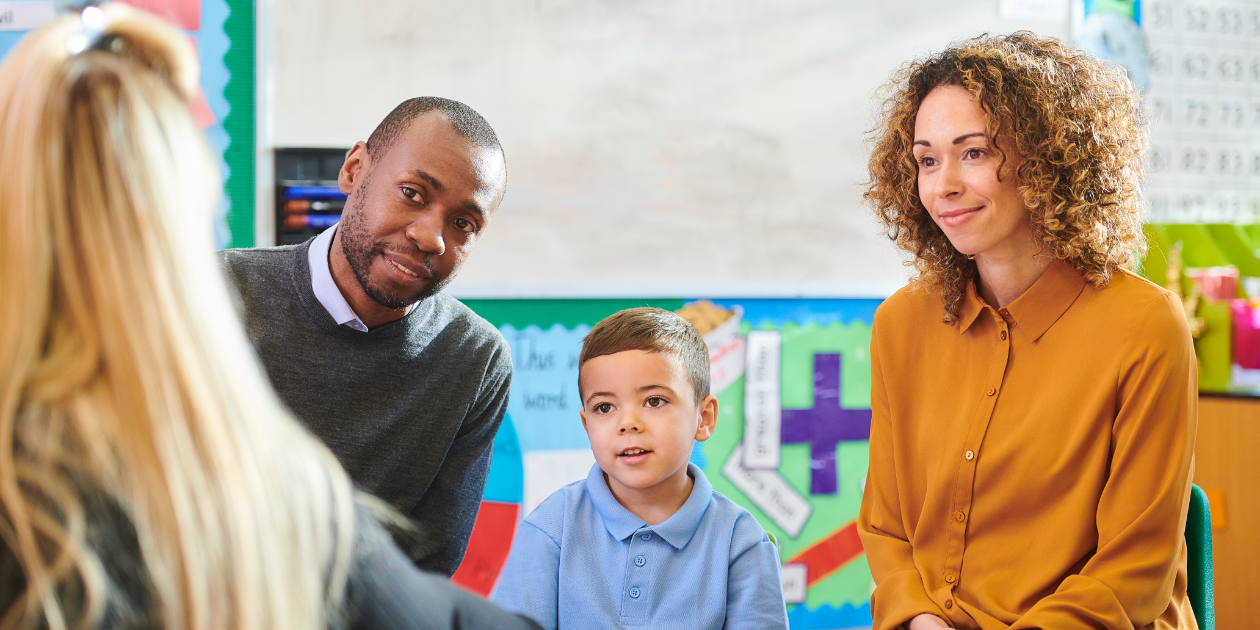 Research supports the powerful results of parent involvement in our nation's schools. One of the most important factors driving increased parent participation is communication between parents and teachers.
When teachers communicate about academic progress, student behavior, and topics the class is studying, they build trust and engagement with parents. When there is a lack of communication, parents are often left to make assumptions that could be unhelpful.
Filling the communication void with information from the classroom helps to foster a positive and engaging relationship between parents and teachers. These tips can help parents and teachers connect and partner to support their child's education and growth.
Connection is a Two-Way Street
When parents stay involved and connected to what's going on in the classroom, teachers learn valuable information about a student's strengths, needs and home environment. Additionally, teachers who regularly communicate with parents often receive greater participation, support and understanding from them.
Coordinate parent teacher conferences with an online sign up. View an Example
The Results are Worth It
Studies demonstrate that higher student academic achievement and increased motivation for learning are among the top benefits of successful parent teacher communication. The ability to increase students' positive attitudes about school is yet another benefit, often resulting in improved behavior and attendance.
How Parents and Teachers Can Foster Good Communication
Start Early - It's important to build key relationships before you have a problem that needs to be addressed. Neither teachers nor parents should wait for an academic or behavioral problem to arise in the classroom before initiating communication. Plan assessments or check-ins with parents to start the conversation early. This way, you've established a relationship with the parent and can start building upon that.
Be Consistent - Sending an update or newsletter to parents on a certain day each week helps establish open communication, whether it's through email or a classroom app. When parents are responsive to a teacher's concerns, students reap the benefits of support at home and at school.
Ensure Privacy - Both parents and teachers need to feel confident that anything shared in private stays that way. Though it may seem an obvious point, parents should give teachers the same level of respect and privacy they receive regarding student situations.
Respect Roles - Parents and teachers each have varied and unique experiences with their student, as well as their individual areas of expertise. It's important to remember how much can be learned from different perspectives that ultimately benefit the student.
Start on a Positive Note - When opening the dialogue, start out with an area of progress for the student, or any other encouraging words. If you're the parent, comment about a positive aspect of their teaching method, or something you liked about a particular classroom activity. Having a productive discussion about challenges is more likely to occur after a positive beginning.
Organize a wish list for classroom supplies with an online sign up. View an Example
Share Communication Preferences - If at first you don't succeed in reaching a parent or teacher, keep trying. Remember the value of communication is worth any initial frustration. If you're a parent, ask your teacher their preferred method of communication at the start of the year. Teachers can share their communication preferences at their open house and note a specific way to get in touch with urgent messages.
Be Timely - Reach out to a teacher or parent as soon as possible after identifying a problem. Waiting too long can create even more issues and miss opportunities to intervene early with a collaborative solution. After the initial contact, plan to follow up and discuss progress towards your goals.
Avoid Assumptions - Keeping an open mind is key for teachers and parents when it comes to conflicts about their students. It's easy for emotions to take over when your student is struggling but working together can empower everyone involved at home and at school to work toward helpful solutions. Take the time to listen to each other before jumping to conclusions.
Volunteer - There are many ways for parents to support their student's teacher, class and school. Reaching out to see how you can help is a great way to connect with the teacher and enhance learning for your child's class. Teachers can simplify volunteer organization by creating online sign ups to request volunteers and classroom supplies, schedule parent teacher conferences and other school events and activities.
Follow Up - If parents and teachers are working towards goals over time, keep each other updated on the student's progress. Share appreciation for the other's efforts and celebrate success such as improved grades or study habits.
As a new school year begins, both teachers and parents have a fresh opportunity to build strong relationships by making open communication a priority. Share your preferred communication methods that make it easier to connect and provide the best support possible for your student.
Laura Jackson is a freelance writer based in Hilton Head, S.C. with her husband and two teenagers.