25 Safe and Fun After Prom Ideas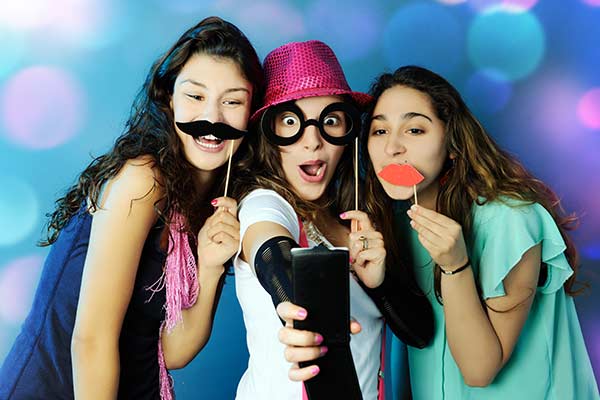 After prom events are a popular and fun way to keep teens safe and entertained after dancing the evening away at prom. Whether you're in charge of planning a large event or looking for some low-key ways to tackle the night, browse these ideas for inspiration. 
Silent Disco - If you want to keep the dance party going, but have noise regulations after a certain time, try a silent disco after prom! Students will receive headphones that all play the same music, so they can keep dancing long after the rest of the world has gone to sleep!
Get Them Raving - Purchase some black lights for your school gymnasium and host glow-in-the-dark games after the dance is over! Whether you play a large game of glow in the dark Frisbee or make your own glow-in-the-dark bowling, students are sure to have fun.
The Contestants - Your teachers can choose their favorite game shows — from Jeopardy to the Dating Game to Wheel of Fortune — and host game shows in different parts of the school for fun prizes!
Giant Game Night - Create larger-than-life versions of your favorite board games for a night no one will forget! Life-size Jenga, horseshoes or even Candy Land (with real slides) takes creativity to set up, but students will remember the night forever!
Very Amusing - Bring the carnival vibe to your school with concessions, a raffle for prizes and carnival games. If you've got space, rent some carnival rides for school grounds. Genius Tip: Try these 30 festival game ideas for even more fun.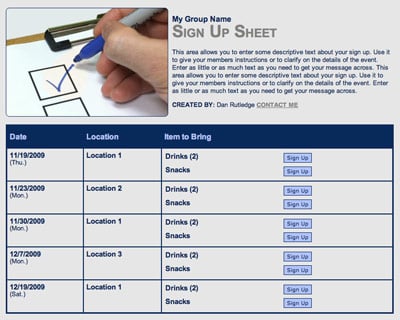 And the Oscar Goes to You - Rent a local movie theater for an after prom showing. You can screen either a classic film or a popular movie — just make sure it's appropriate for your audience. This after party can be especially fitting if your prom theme is Hollywood.
Skate Night - Find a local roller-skating rink near your school and rent it for a night of skating fun. Make sure students bring a change of clothes — they can't wait to get out of that formalwear anyway!
Casino Royale - Give students an allowance of chips with their ticket and throw a casino night. You can easily host this in your school cafeteria or gymnasium. Students will play games where the winner gets a certain number of chips. Hold a raffle where they can exchange the chips for prizes like a gift card to a popular restaurant — or a pass to get out of one final exam.
You Bowl Me Over - Renting a local bowling alley for the night is a great after prom idea. After all, every girl can't wait to take her heels off! You can even host a tournament with prizes for the winning team. Include concessions food for late-night munchies.
Bonfire Night - This idea works best for a more intimate group if you can find parents who are willing to let you use their large backyard! A bonfire is easy to organize — simply rent a tent to put food and refreshments under, and get a few parents to volunteer their time to manage the fire. Add some ingredients for s'mores and other campfire favorites for an extra yummy touch.
---
Recruit after prom volunteers and snack donations with a sign up. SAMPLE
---
Food Truck Extravaganza - Turn your school parking lot into the best after party with food trucks from all over town. Students can relax and eat some junk food from the best restaurants in town — all in your parking lot! Set up some fire pits to create a cozy vibe.
Game Night - Borrow game consoles and throwback games like Mario Kart, SuperSmash Bros and Wii Sports for your students and set them up on projectors around the school gym. Those who aren't playing can cheer on their friends, and those who play can compete in tournaments to be the ultimate gamer. You can also include board games to involve more students between rounds.
Let's Bounce - Rent bouncy castles, inflatable obstacle courses and slides and set them up outside your school for a night of competition and fun. Make sure to tell students in advance so they can bring a change of clothes for the after party!
Dining Out - If your town has a cute diner, rent it for the evening so your students can swing by after prom for milkshakes and fries! They'll feel like their prom is straight out of a classic 1980s movie.
Keep Partying All Night - Let the students stay at your school for a lock-in all night to make sure they're safe! You can play movies, provide board game tournaments, serve pizza and ice cream and more for a party that lasts all night long.
Par for the Course - Renting a putt-putt golf course can be a fun after prom excursion. For extra fun, add a food truck with desserts so students waiting can chow down on yummy foods! You could also make your own course in the school gym if that fits better on budget.
School Scavenger Hunt - Organize a scavenger hunt, with clues hidden in popular places around your school. Students can form teams with their friends to try and win, and the winning team gets a prize to commemorate the night.
After Prom Concert - Depending on your budget, try to find an artist or a local DJ to play an after prom concert! Students will have fun singing along and dancing.
Starry Night - Rent a planetarium near your school for a night of romantic stargazing and the perfect backdrop for pictures! Your students will get to relax and maybe even learn something.
Aye, Aye Captain - If your school is near the ocean or a lake, rent a boat for your students to dance the night away on together! It's just adult enough for the students to love it and safe enough that the parents will be happy. Do a bag check before you hit the high seas.
---
Collect after prom donations and coordinate sponsors with a sign up. SAMPLE
---
Karaoke Night - If there's a local karaoke hot spot in your town, rent it for the night and let students show off their inner rock star after the dance. Alternatively, you could rent equipment and bring it to school for a competition-style evening.
Make a Splash - If your prom is ocean-themed, an after-hours aquarium party might be the perfect way for your students to relax. You can provide some fun sea-themed snacks for them to munch on as they walk around.
Hoedown Throwdown - If there is a pretty barn or park near your prom, string some lights up, put some hay bales around and throw a hoedown! Students can line dance, play corn hole and munch on all-American fare like corndogs and funnel cakes.
Life's a Beach - You can bring the beach to your school by creating a summertime vibe. Place lawn chairs around the gym, and play games like racing plastic ducks in a baby pool by shooting squirt guns or setting up a volleyball game with beach balls. Serve poolside favorites like pink lemonade and watermelon slices. Genius Tip: Try these 20 games for your backyard party.
Time Capsule - Take students back to the era in which they were born. Serve popular snacks from the day, screen movies and play music from that time and include fun facts such as most popular baby names around the school. Definitely don't forget to include vintage outfits and props for a fun photo shoot opportunity!
Start planning and your students are sure to have a magical after prom they won't soon forget! Need more ideas? Try these
30 after prom party tips and ideas
. 
Kayla Rutledge is a college student who spends most of her time writing, singing for her church and eating quesadillas.