The Ultimate Nonprofit Marketing Guide for COVID-19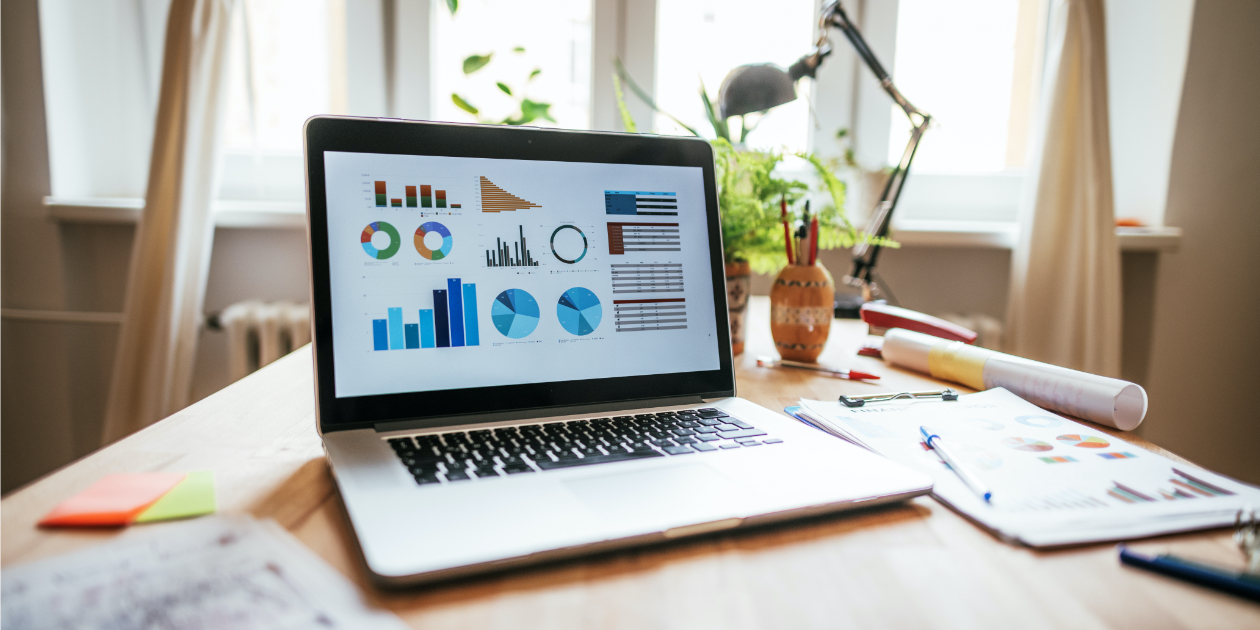 World events continue to change quickly, which causes a lot of uncertainty in the nonprofit sector. However, people are still kind-hearted and generous so don't let your nonprofit fall off the radar during this time. In this season, engagement is key. Let people know how you are working and serving and let them know what has changed during the COVID-19 crisis. Below are marketing tips for nonprofits in the current era. 
Big Picture 
Identify your Target Audience - Before you can begin marketing, define your audience, both your current audience and your target audience. These are the two groups you want to reach through your marketing efforts. Especially consider what questions your audience might have regarding your beneficiaries in relation to the pandemic so you can properly address them.
Create a Digital Marketing Strategy - Decide what channels you want to invest the most time and money into to give your nonprofit the best return on investment (ROI). Decide if you are just raising awareness about your cause and educating people about the impact your nonprofit makes in the world, or if you are recruiting specific donors. Are you soliciting one-time gifts for a specific cause or recruiting monthly donors? These are all questions to answer as you create your strategy.
Recruit Monthly Donors - Monthly donors have been shown to give more over time than one-time gifts, and consistent giving helps people feel invested and connected. Consider even naming this group of valuable donors or creating a membership group for people to be a part of or join when they decide to give monthly.
Utilize Digital Tools Wisely - You can reach potential donors through a variety of avenues such as online ads, videos, content marketing, emails, and paid social media content. Evaluate which ones are most worth the investment of time and money based on your needs. These channels also put your cause in front of new people giving them the opportunity to see and support your mission.
Organize Your Channels - Decide what message(s) are being promoted through what channels. While your mission should be consistent and ultimately about the impact on beneficiaries, how you communicate your mission and vision might vary depending on what digital channel you are using and how much space and time you have.
Target an Audience - Depending on what audience you are trying to reach, different demographics follow different social media channels from Facebook, Instagram, Twitter, Pinterest, and Snapchat. Decide which of these outlets are worth your time and energy to be on, and then put forth your best effort on those channels. A large nonprofit might be on all of them, but a smaller charity may just pick a few.
Use an online sign up to recruit volunteers. View an Example
Social Media Tips 
Call to Action - If there is something you want your audience to do after reading your post, make it clear with a call to action and with simple steps how to do it.
Shout Out - Instead of focusing the entire update on your nonprofit, use your platform to highlight another nonprofit in your city or field doing great work. This shows you are a team player.
Team Updates - For smaller nonprofits, include a fun team update at the bottom of your update, such as celebrating weddings, babies, and other fun personal things. It keeps your followers connected to you.
Tell Stories - Tell impact and feel-good stories of the people you are serving. People need hope right now and your mission and vision are just right for the time.
Value Add - Leave your readers with something that benefits them whether it is an inspiring video, a great tip or a powerful story.
Video - Use videos to communicate quick updates. These can be made in house and even shot with an iPhone or done by professionals.
Monitor Trends - Analyze the trends in social media and gauge the responses your posts receive. This way you can see what is working and what needs to be adjusted.
General Email Tips 
Email v. Direct Mail - Most nonprofits utilize email more than direct mail since email is much more cost-effective. Use an integrated plan where you strategically send out direct mail pieces when you really want to catch people's attention, give them something to touch and hold like an annual report or another significant marketing piece.
Know your Donors - If you still have a much older crowd as part of your donor base, consider sending hard copy updates or a printed annual report for them to read.
Evaluate Your Open Rate - A benefit of email newsletters is that you can evaluate the open rate. You won't know if supporters read the whole newsletter, but at least them opening the email is the first step.
Compelling Subject Line - Create a compelling subject line for your email to help motivate people to open the email. They need to know that your nonprofit, and the email update, are worth their time.
Sender - Who sends or delivers the newsletter matters. Depending on the size of your nonprofit, have someone on your donor relations team email the newsletters personally instead of blasting out a mass email. Donors feel more known and connected this way, and there is a much greater chance of them reading the email that they know "Elizabeth" sent them.
Mobile and Tablet Friendly - At least half of all emails are opened from a mobile device or tablet, so make sure your formatting will work when opened from a mobile device. Consider how your text and layout will look on a phone as many people are reading emails while commuting, on lunch breaks, and in carpool lines.
Colors and Branding - Include your nonprofit's branding and stick to a simple color scheme that fits with your logo and branding. Too many colors can be visually distracting making it harder to read.
Font Size - For electronic communication, the font should be at least a 16-point size in a sans-serif font to make it easily readable.
Reply Option - Additionally, make sure readers can reply to the email that was sent to them. Do not use a "do not reply email" to send the newsletter. If people want to hit reply with a question or a donation, make it simple for them to do so, and make sure you respond promptly.
Email Newsletter Tips 
Clear Headings - The text should be broken into sections by topic so readers can quickly review the content of most interest. Make this clear and easy to read with one main story and then several bullets of statistics and how the donors' money is at work.
Active Voice - Keep the verb tense active and engaging, and bold important information that you want the reader to catch.
Concise - Decide the most important information you want to convey to your readers, and make sure that it stands out at a quick glance.
Simple Design - Keep the design clean and easy to read from the content flow to the font. Make sure there is white space so the newsletter isn't overwhelming at first glance. A well-designed newsletter gives the impression that your nonprofit is well-organized and thoughtful. If your design is bad and the newsletter cluttered, your donor or prospective donor could assume that the nonprofit is unorganized or unprofessional.
Donor Interests - Ask your donors what interests them the most and how they feel most connected to the charity and address these topics if possible in the update. Depending on the size and available staff, write two styles of reports to meet different donor interests.
Video Tips
To DIY or Not - There are many options with video. You can make one in-house with an iPhone or SLR camera or hire a professional to tell your nonprofit's story. A professional production company has experience interviewing staff and beneficiaries and piecing together the story. Weigh the cost-benefit ratio of making the video in-house versus hiring a professional. These videos don't have to be long, and in fact, shorter is better so you don't lose your audience.
COVID Nonprofit Tour - Use video to conduct a virtual tour of your nonprofit for supporters during this time when visits are limited. This is especially helpful for schools or nonprofits with high supporter traffic.
How to Make Videos In-house - Silent Images, a Charlotte nonprofit, recently produced a series of "How To" videos to help other nonprofits improve their communication using their phones during these unprecedented times. This is a free resource, including topics such as lighting, sound, and sharing videos. Our nonprofit friends around the world can watch this free resource here.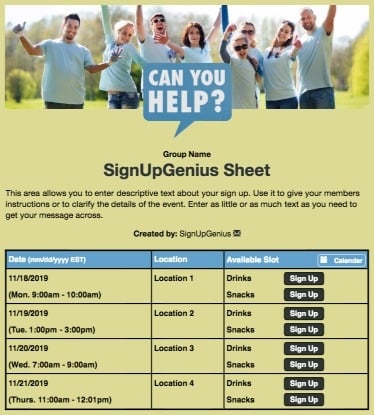 Big Picture Tips 
Be Consistent - Make sure you have consistent messaging across all channels, and especially across social media so the audience can connect with your mission. Have someone outside your department or outside your nonprofit read through the content to make sure it makes sense to someone external.
Focus on Impact - Think of your marketing more like an impact report. Donors and other supporters want to know how their time and gifts have made an impact in the lives of beneficiaries. Make the update about the beneficiaries and the donors' impact more than the nonprofit. Genius Tip: When the time comes, check out these tips for creating and promoting an annual report.
Story Matters - Impact stories are what resonates with people. Statistics are important, but the heart is where people connect. Tell the story of those you're helping by focusing on one main success story.
Illustrate Statistics - It is good to include statistics that convey impact but keep them to a minimum. Most people won't read past three or four. Also, illustrate the statistics with graphics. This makes them more interesting, and readers are more likely to read them and process the information.
Power of a Picture - It's said that a picture is worth a thousand words, and it is so true, especially when you have limited space to communicate with your audience. Let a picture or two of your work in action or a beneficiary speak for you. Pictures also break up the text and make the newsletter easier to read. Just make sure the photograph tells the story at a quick glance. Finally, a great photo will make people linger, and hopefully drive interest to read more of the text.
Invite People to Join Your Cause - Marketing isn't just about casting vision for who you are and inviting people to join the vision, it's also about offering them an opportunity to be a part of something bigger than themselves. Now more than ever we see the need for serving outside of ourselves and the impact serving can have not just on the beneficiaries, but on those who serve.
Adjust Communication by Segment - If you are a larger charity, adjust your communications and your marketing by group:
General Audience
Periodic Donors
Monthly Donors
Major Donors
Foundations
Corporate Sponsors
Volunteers
Social Media Followers
Collaborate - Talk to other nonprofit leaders in your field and in your city to share ideas and collaborate when possible.
Things to Always Include 
Contact Information - Make sure there is a clear way to contact your nonprofit at the bottom of posts as well as links to your website and social media.
Donate Option - Provide a clear link for supporters to donate at the bottom of updates and posts. While it doesn't need to be the main focus, your updates will inspire readers to donate to further the shared mission.
Virtual Fundraisers - Hold a virtual fundraising event. Pick a specific area to raise funds for versus a general fund. Inform your donors why you are launching the campaign and let them know how they can participate and mention the goal amount. Advertise on your social media channels and email all your supporters to let them know they can be a part of raising funds on a certain day.
Matching Gift - Even better find a donor who is willing to give a matching gift, and let supporters know their gift will be matched dollar for dollar up to a certain amount. This is a huge motivator for both the donor giving the matching gift and other donors who partner together with him or her. You are giving people the opportunity to be part of something bigger than themselves.
Donation Campaign Updates - Create a landing page where donors can see how many people have given thus far, and how much has been donated as well as how much time is left in the campaign. It's motivating to see how many people have given and setting a deadline creates a sense of urgency. Provide social media share links so people can easily share this page and your campaign with others.
Analyze the Data - Crunch the numbers and feedback to see if your marketing strategies were effective. If not, tweak them to work for your organization. Don't just keep doing the same thing if you are not getting clear and definable results. Keep what works and be willing to continue adapting your marketing to changing times without compromising your mission and vision!
How a silent auction with an online sign up. View an Example
COVID Specific Tips
Focus on Social - Fully leverage social media platforms and their features such as Instagram and Facebook stories, polls and countdowns. These all engage your audience.
Stay Hopeful - Give hope through your stories and your communications. Optimism is much needed in a world filled with worry and negative news. Don't send communications that sound panicked or desperate for funding.
Pivot Online - Shift previously printed pieces (magazines, annual reports, newsletters) online.
Use Print Wisely - Do still use some print campaigns (letters, etc.) but leverage it strategically in a season where donors are oversaturated with Zoom meetings, videos and time on the computer.
Create Videos - Send video updates that keep donors in the loop on efforts, needs, wins/praises. They don't have to be high production quality, but they do need to be thoughtful.
Keep People Informed - Update your website as often as necessary to reflect this season. Provide information on your site to let folks know HOW they can support you and how safety protocols are in place so they can keep serving.
Be Flexible with Donors - Allow monthly donors to suspend their giving if needed while offering other donors the opportunity to come in and cover those costs if they are able. Take a unified approach that we are all in this together.
Should your nonprofit even be fundraising right now? Yes. Should you be extra careful how you do it in light of the COVID pandemic? Yes. Words always matter, and tone matters just as much. Make sure you are sensitive in your language, but still offer people the opportunity to give. Your nonprofit's work is providing hope and positive change in an unstable world. 
Andrea Johnson is a native Texan now living in Charlotte, N.C., with her husband and two daughters. She has more than 15 years experience working in marketing and development for both a large and small nonprofit. In her spare time she enjoys running, photography and good chocolate.