25 Thanksgiving Volunteer Opportunities and Ideas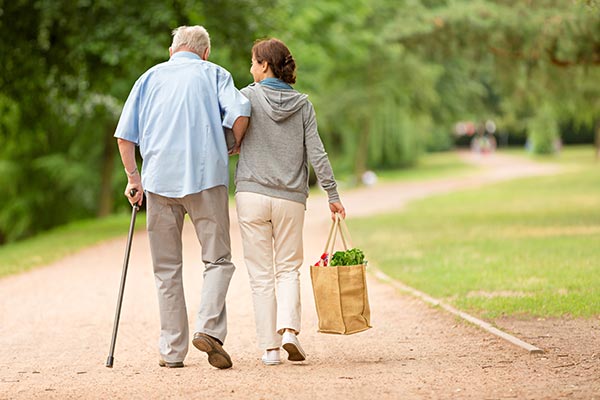 If your family is looking for ways to put the "thanks" in Thanksgiving, below are 25 suggestions of how even the smallest family members can give back. Challenge your family and friends to complete all 25 activities by Turkey Day or pick four or five that work best for your family. Whatever you choose, you'll be making a difference.
Adopt a Family - If you spend Thanksgiving surrounded by friends, family, food and happiness, why not share the love and adopt a family in need? Churches, YMCAs and other organizations can provide you with information about neighbors in need and what you can do to make the holiday a little brighter.
Visit a Nursing Home - Taking a few hours out of your day to visit residents of a nursing home is an easy way to show you care. If you have younger kids, set them to work making cards and other crafts to bring.
Donate Blood - Blood donations are always needed, especially going into the holiday season. If your children are too young to participate (in most cases you must be at least 16 and in good health), organize a blood drive with your school or sports organization. Encourage the family to make posters promoting the event and hang flyers around the neighborhood.
Host a Canned Food Drive - After a day of feasting, encourage families to get outside and soak up some fresh air by hosting a walk-up can food drive in the neighborhood. Pick a time and central location and let everyone know about the drive via the local newsletter or social media outlet. Fill a food pantry and connect with neighbors!
Collect Books - If you have a large group coming to dinner, ask guests to bring one or two gently used or new books to donate to a local school or library. Ask everyone to show and tell what books they brought and share any special memories associated with the story.
---
Organize a Thanksgiving boxed meal project with a sign up. View an Example
---
Volunteer at the Animal Shelter - This is a fun way to volunteer as a family, especially if you have animal lovers in the house. Call the local animal shelter and offer to play with the animals, go on a walk, clean out cages or take pictures to post online to help the animals get adopted. Some animal shelters also accept food donations.
Spruce Up the Environment - Show your Mother Earth some love on Turkey Day! Bundle up and head outside to a park, stream or natural area that could use some cleaning up. Spend the day with friends and family under the sun making the environment smile.
Invite Others to The Table - Don't forget co-workers or friends who might be spending Thanksgiving without their family. If room allows, encourage those coming to your table to bring a friend to share the food and fun. Ask all guests to bring a side dish or dessert so there is plenty of food for everyone.
Have a Community Yard Sale - With friends and family coming to visit, who couldn't use a day to get rid of the clutter? Gather the neighborhood together and find a weekend to have a community yard sale. Use the money to host a family in need or purchase turkeys for the local homeless shelter. Your house will be clean, and your heart will be full.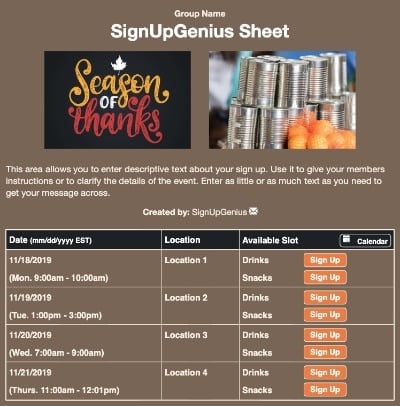 Help a Parent - For some, the Thanksgiving holiday creates a childcare crunch for parents who need to work when school is out. Help out by hosting a kids' fun day at a local park or YMCA and invite children to enjoy a day of crafts and activities while parents are away. Charge tweens and teens with brainstorming activities and prizes.
Train for a Turkey Run - Most cities and towns have a Turkey Trot event Thanksgiving morning that raises money for a charity or local organization. Register your family and out of town guests and start training. You'll love sporting your matching race t-shirts at the Thanksgiving table!
Take Care of Neighbors - If you don't have to go over the river and through the woods to get to grandma's house for the holiday, consider yourself lucky! Help those who do need to travel by offering to water plants, collect the mail or take care of pets.
Write Letters to Service Men and Women - Servicemen and women all over the world often spend Thanksgiving far from home. Make them feel special by writing one letter a day during the month of November. Assign each family member a day to write a letter and at the end of the month, send a care package. Online resources are available to help your letters get to those who serve our country.
---
Gather Thanksgiving meal donations with a sign up. View an Example
---
Get Your First Aid Certification - Become a valuable part of the community by taking a CPR and First Aid course as a family this holiday season. You never know when your new skills might save a life.
Make a Kindness Board - If you have little ones, start the Thanksgiving month with a kindness board to introduce them to the importance of paying it forward. Have each child decorate a poster board and hang it in a place where it is easily visible. Keep a stack of notecards nearby to post acts of kindness like sharing with siblings or helping a classmate.
Thank First Responders - You and the family might be looking forward to some well-deserved time off during the holiday, but members of the first responder community will be hard at work and ready to help the community in an emergency. Show them you appreciate what they do by delivering treats, homemade pies or cards to the hospital or local fire and police stations.
Perform Random Acts of Kindness - Find out who in the family can do the most random acts of kindness during the month of giving. Pay for a stranger's coffee in the drive-through, surprise a neighbor with a plant or gift just because, roll up a friend's garbage cans on trash day and find other ways to be kind.
Donate School Supplies - November is a good time to check in with schools to see if kids or teachers are in need of school supplies. Get a list of items and ask family and friends to bring donations to your Turkey Day dinner.
Host a Change Drive - A little change can make a huge difference. Have guests bring coins of every shape and size to fill a coin jar. Prior to the big day, ask tween and teens to research local organizations in need and present the information to guests. After learning more about where your money can do the most good, vote on where to send proceeds from the change jar.
---
Coordinate food drive donations with a sign up. View an Example
---
Collect Coats - Piling your plate with stuffing and cranberry sauce means winter is on the way. Have a pop-up coat drive the Friday or Saturday morning after Thanksgiving Day and collect coats and donations from those who pass by. Publicize the event several weeks in advance so everyone can clean out their closets.
Jump Rope A-Thon - Keep the fun going between football games and food prep by raising money with a jump rope-a-thon. Ask adults to pledge money for each time members of the children's table can jump rope in a given time period. Kids will be entertained (and tired) and you can choose to pledge the money to a favorite cause. Enlist the help of a tween or teen to count the number of jumps, keep time and collect pledges.
Volunteer with Room in the Inn - Many cities and towns have a Room in the Inn program that hosts and feeds neighbors in need from early winter till spring. Over the Thanksgiving holiday, discuss how you can help as a family and fill a volunteer slot. You can prepare dinner or breakfast, offer transportation from the shelter or supply games and movies.
Build Birdhouses - Pick a brisk fall day to build birdhouses and create a cozy place for winged friends to spend the winter. Remember to refill bird feeders or be creative and make your own with pinecones, peanut butter and seeds. You can also purchase birdhouse kits from home improvement and online stores.
Set Up a Smile Shop - The kickoff to the holidays is fun but can also be stressful. Give people a reason to smile with notes of kindness and encouragement. Set up a smile shop in your neighborhood, greenway or outside of a grocery store. Write encouraging sentiments on colorful strips of paper. Let passersby know you care with simple messages like "Have a wonderful day," "You are special," "Keep smiling" and more.
Plant a Garden - If temperatures allow, get in the dirt and plant a fall and winter garden. Take a trip to the store and let everyone pick out a seed pack. Lettuce, beans and peas are perfect cold-weather crops. When your harvest is ready, donate your crop to the local food bank. If the weather won't cooperate, start a few plants in pots in the garage or another indoor area.
Doing good deeds isn't restricted to just the holidays. Keep this list posted as a reminder of the importance of giving back all year long!
Courtney McLaughlin is a freelance writer in Charlotte, N.C. She gratefully shares her life, home and heart with her daughter and their dog.