20 Tips for a Recurring Giving Campaign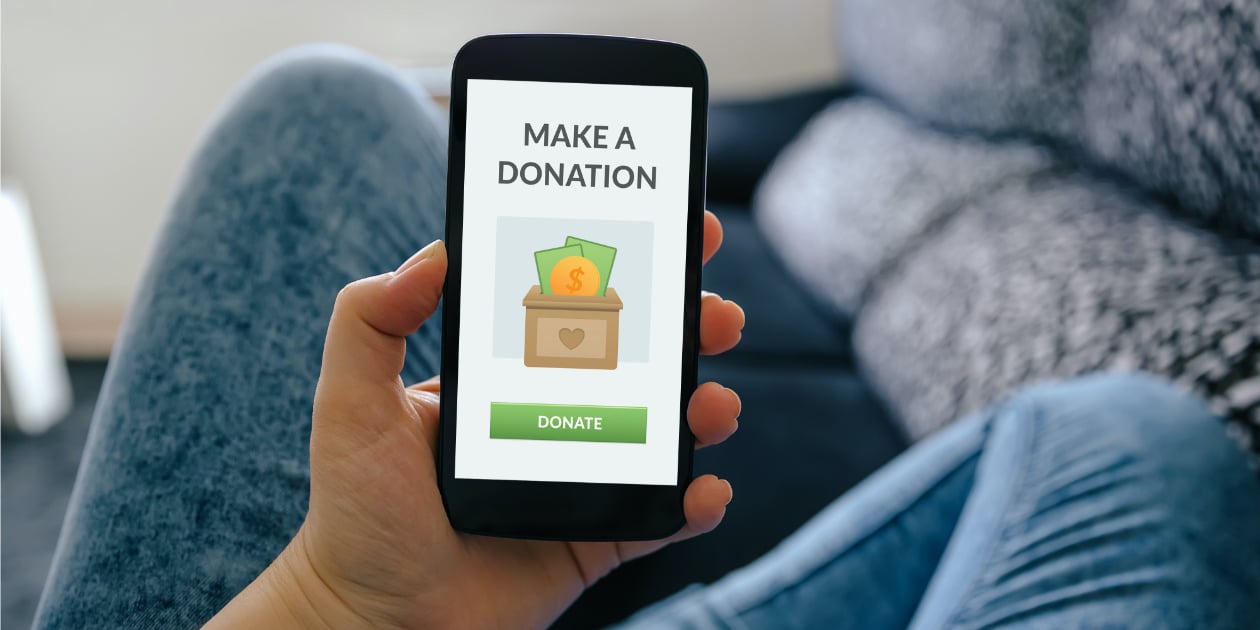 One major key to sustainable fundraising is a recurring giving strategy, commonly known as monthly giving. Single donations will always be valuable, but a base of reliable monthly donors is critical to nonprofit stability and planning for the future. People tend to give more when they commit to a monthly donation versus one-time gifts. Below are 20 tips and ideas for recurring giving strategies.
Designing the Campaign
Make it Missional - A good campaign strategy focuses on furthering the organization's mission by serving its beneficiaries, not the nonprofit. Example: Say, "Your monthly gift will provide water filters and clean, safe water to children and families in need," versus "By giving to X organization, you'll provide clean water to families in poverty." No matter how great the nonprofit is, people want to give to a cause, not an organization.
Brand It - Create a brand name for monthly donors to help them see the importance of recurring giving and the opportunity to be part of something bigger than themselves. They and others are working together to make a difference in the world. Example: Charity Water calls their monthly donor group "The Spring." It's a clever wordplay of a vital resource.
Staff Buy-In - Hopefully your staff, board, and volunteers believe in your mission enough to be monthly donors. It shouldn't be required but strongly encouraged, and if they are not monthly donors, find out why. Maybe there is something you can do to strengthen the mission or program. If your staff isn't buying into it, there may be a good reason and feedback to hear.
Target Audience - Start by evaluating your donor base and ask existing donors who give smaller amounts to consider joining a monthly giving group. Also, consider approaching donors who are sporadic in their giving, asking them to join a group of donors giving monthly. Note: Donors who give larger annual amounts need to be approached and cared for differently.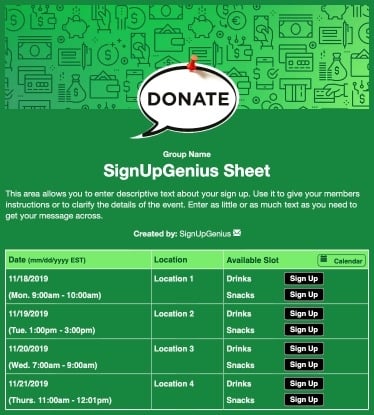 Educate Donors - People often doubt the impact of their smaller gifts, and monthly giving can make a big difference. Your job is to educate donors and potential donors as to how far even a small gift can go when invested in a partnership with your charity.
Quantify - By quantifying what certain giving amounts can accomplish, it helps people to see how valuable their dollar is and just how far a donated dollar can go to serve those in need. Give them examples of what different gift amounts can accomplish from $25 up to $2,000 (or more). Give at least five different giving amounts with specific goals those gifts can accomplish. Example: A gift of $20 a month will provide mosquito nets and training to a family in a developing country, protecting them from life-threatening diseases such as malaria and the Zika virus.
Incentivize - When running a campaign to recruit new monthly donors, offer an incentive for signing up for monthly giving. It can be a variety of things, so choose something that relates to your nonprofit, whether a book by your founder, an item made by beneficiaries, or a field visit with the beneficiaries. Give people a deadline and something to inspire their commitment.
Matching Gift - Ask a major donor to consider a matching gift of $X amount for every new monthly donor who signs up during the campaign or to match the total of monthly giving raised. Either way, this incentivizes the people you are asking to get involved and ensures their gift will go farther. Major donors, whether individuals, foundations, or corporations, like to see their dollars go farther and in partnership with others also. It's a win-win!
Collect donations for a library capital campaign with an online sign up. View an Example
Promoting the Campaign
Video - Place a short video on your website to educate people on the impact monthly giving can have and introduce them to a real beneficiary. You can even make short videos by giving categories to show impact. Example: See the impact one mosquito net can make at Compassion International.
Unity - Remind people of their own power and the power of individuals to join together for a common cause. Invite supporters to join a movement to make a difference together.
Testimonials - Highlight current donors with quotes of why they are involved. This builds trust and credibility and encourages others to join your cause.
Highlight it on the Website - Make sure there is a clear and easy to find Donate button on your website homepage linking people to a giving page. The link should be clear, taking potential donors directly to the donation page without extra steps. On that page, give people the option to be one-time or monthly donors at any amount.
Promote through all Channels - Email, direct mail, social media. Write a consistent appeal that can be used (and tweaked as needed) across all channels. Let people know why you need monthly donor support and how their support will help the cause and further the mission.
Visualize - Use graphics to give examples of what giving amounts will fund which goals. Help people to see the potential impact of their giving, and how even small donations of $10 - $20 a month can make a big difference. When donors see how much a given amount will accomplish and have a visual, they will be much more likely to give.
Stories - Use stories to educate, show impact, and build an emotional connection. This should not be manipulative in any way, but a way to share real stories of change that are happening because of the nonprofit's service, and the power of donations to create even more change for good. Use photos and video to help tell the stories.
Organize a theatre capital campaign with an online sign up. View an Example
Sustaining the Campaign
Donor Care - Serve and care for monthly donors well. Set up a different strategy for monthly donors than your annual donors and general appeal list. They should receive updates and impact reports that are specific to them, and make sure you remove them from your general appeal list or they will feel like they are lost and unappreciated in the general masses.
Stakeholder Updates - Invite monthly donors to periodic webcasts or Zoom updates where they can hear directly from an executive director or field staff with updates, impact stories, and vision casting. These can be once or twice a year, and they keep donors involved and invested in the nonprofit.
Thank You - When someone signs up to be a monthly donor, thank them within 24 to 48 hours with a personal email if possible, and have an automatic email sent as soon as they sign up. Also, create a strategy for thanking them throughout the year and updating them at least once or twice a year on their gifts' impact. Many nonprofits send quarterly or even monthly updates depending on how fast you can report measurable results. Genius Tip: If you'd like to send out gifts to donors, try one of these donor appreciation gift ideas.
Refine Your Strategy - If an email campaign doesn't work one time, try it differently next time. Refine your strategy as many times as possible to ensure you are connecting with your donors and target audience. Keep it simple and address donors by name, giving examples of how they are helping as well as how they can contact you with any questions or how to get more involved with your nonprofit.
Survey Current Monthly Donors - One of the best things you can do is survey your current donors to see what they enjoy about being a monthly donor. Ask what communications they find helpful and what they would like to see or do differently.
Monthly donors can end up being one of your most loyal partners and a reliable giving base as they have a higher retention rate than one-time donors. If you work to consistently educate, thank, and involve these donors, your ministry can develop true partners for good.
Andrea Johnson is a native Texan now living in Charlotte, N.C., with her husband and two daughters. She has more than 15 years experience working in marketing and development for both a large and small nonprofit. In her spare time she enjoys running, photography and good chocolate.