100 Photo Booth Prop and Backdrop Ideas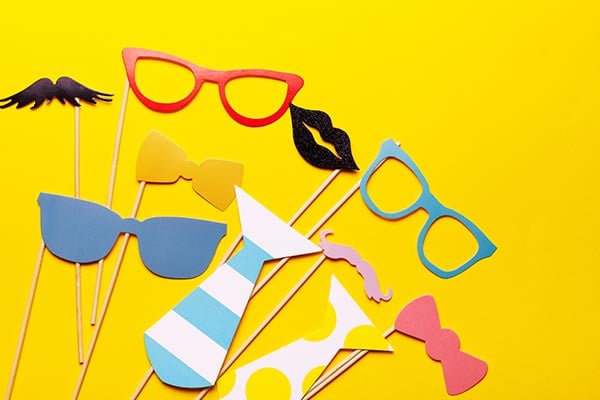 The photo booth trend has become a low-cost addition to any party — as long as you're okay with a little bit of work and a lot of creativity. We make it easy with this list of 100 photo booth prop and backdrop ideas.
Indoor Backdrops
Frame It - Make your own picture frame by cutting out what looks like the border of a polaroid and have partygoers take a fun "framed" selfie. For a different take on the framing option, create a "faux" frame on a blank wall by using masking tape or cardstock.
Life-Size Cardboard Cutout - Try life-size cutouts for guests to step up to and put their own faces in — then snap away! Make a giant "stand-in board." It's the kind of thing you may see at a carnival or theme park. This will take some work, but it can be a lot of fun and will no doubt wow the people at your party.
Chalkboard Art - Include a wall of chalkboard paint in the background to let your guests get creative and draw their own backdrop! Don't forget to provide pieces of white chalk and an eraser.
Staging - Use stylish pieces of furniture to set up a sitting space perfect for photos! Consider couches, chairs and even set designs to match your party's theme. Create a backdrop with a large piece of plywood and removable wallpaper or choose a bright paint color to paint the wood.
Threaded Marshmallows - To make a dreamy backdrop, thread marshmallows together into a vertical or horizontal garland.
Tropical Touches - Use pineapples, sand toys, floaties and classic island décor to create your tropical paradise for palm tree and sunshine backdrop photos.
Cranes - Make paper cranes and string them together to create the perfect DIY backdrop for any cheerful event.
Project It - Create a backdrop out of shadows. Use household items or a scenic template to create designs projected on a wall for all to enjoy.
Artwork - Choose a famous painting like "Starry Night" and use a framed replica to create a formal art museum backdrop.
Circles of Color - Paint paper plates bright colors and display them on a wood pallet backdrop for a youthful feel. Not up for the painting but still want a pop of color? Hang multiple plastic tablecloths and gather them together.
---
Photographers: coordinate sessions and payment with a sign up. View an Example
---
Outdoor Backdrops
Rustic Outdoor - If the weather is nice and you can get outdoors, consider setting up a rustic backdrop like a barn door or a classic car or truck.
Porch Sitting - Create a photo booth on your front or back porch by hanging a lightweight rug, quilt or tablecloth and using your porch swing or patio chairs as décor.
Pitch a Tent - Set up a campfire scene complete with a real (or cardboard) tent opening or make a teepee out of scrap wood.
Patio Photo - If it's an outdoor party, consider hanging props from the trees and use the natural environment as the backdrop. Outdoor lights add ambiance and a twinkle and weathered Adirondack chairs will add a rustic feel.
Fencing - Use the context of an existing fence, or stage your own with a few supplies from the local home improvement store.
Swim Party - If you're hosting an outdoor pool party why not add an open-air photo booth perfect for capturing the memories. For an entertaining twist, add a bubble machine and water guns as props or paint Styrofoam shapes and string them together for a festive backdrop.
Ladders - If you have an open space, bring in a few decorative (or functional) ladders to create a photo backdrop. Hang décor like ivy, lace or bouquets of flowers to add to the rustic vibe. Don't like the rustic look but still want to use ladders? Hang a large drop cloth over the ladders to create a neutral backdrop for your outdoor booth.
Clothesline - To create a DIY backdrop, find two trees and tie a rope between them to create a clothesline. Then hang streamers, bunting, fresh flowers or personalized décor from the hobby store. Use bales of hay to create an elevated sitting area for your photo booth. This idea works well in all seasons but especially when setting up an outdoor booth.
Parachute - Grab a colorful parachute from a local sports store and use it as a backdrop for a vibrant photo booth. Pair it with bright paper pom-poms or paper lanterns.
Repurposed Décor - Use a room divider, sizeable empty picture frame, a small wreath or a basic wall backdrop you already have around the house and move it outside.
Picnic Blanket - Create a more mellow photo booth with a picnic theme complete with sun umbrellas, a red checkered backdrop and baskets of fruit.
Community Garden - If you live near a community garden, ask for permission to host your photo booth on one of the walkways. Don't have access to a garden? Create your own by making a DIY plant wall your backdrop.
Paper - Some of the most creative photo booth backdrops are made with color paper and materials we all have around the house, like scissors and tape. Create paper snowflakes or multiple interlocking paper chain links and hang them on the tree or a fence. Accent by adding colorful crepe paper that will blow in the wind.
Burlap - Stop by the fabric store to get some burlap fabric and make a custom bunting to match your party's décor. String it on metal hooks or long pieces of twine.
String Art - Gather a thick piece of wood, nails, a hammer and some colorful string and get to work! Make a pattern or lettered design out of string art to serve as your perfect photo backdrop.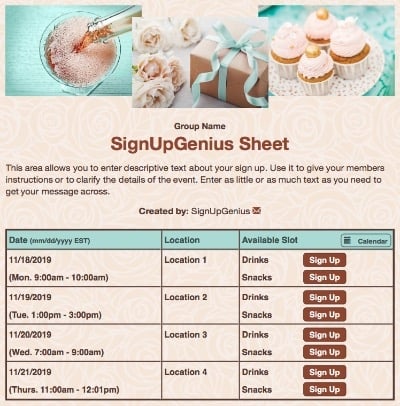 Classic Props
Accessorize - Visit the party store and purchase classic props like mustaches, googly eyes, glasses on a stick, headbands and giant wax lips.
New Hair - Gather an array of wigs — the bolder the better!
Musical Instruments - Set out an assortment of musical instruments for people to pose with and play during their photo session. Don't have real instruments? Use toy instruments.
Dress Up - Dig out your old costumes and fancy clothes from the back of your closet and offer them to guests for photos in costume!
Thrift Store Finds - Stop by the thrift store and buy what jumps out to you as a creative photo booth prop.
Borrowed Treasures - See what you can find by asking friends and family if you can borrow a few of their decorative items.
Animals - Choose an animal head or mask to wear, or try displaying balloon animals. Really any random animal toy will work to strike a pose with!
Floral Accents - Break out the fake flowers, garlands and the Hawaiian leis for fantastic photo booth props.
Balloons - Choose from a variety of types and shapes of balloons. Create a sky-blue backdrop and gather white balloons as "clouds" or use large foil balloon letters or numbers to send a message. Attach multiple balloons to create an arch or display a few weighted balloons in the booth to function as props and part of the display.
Sparklers - Add some light to your photo booth with real or faux sparklers. Be safe!
---
Sell tickets and recruit volunteers for a carnival with a sign up. View an Example
---
Prop Themes
Mad Hatters - Choose an array of different hats for guests to wear. Include party hats, a fedora, Dr. Seuss hats, fancy top hats and even a Santa hat. Use a generic backdrop so the hats stand out!
Wild West - Choose props with a western flair like cowboy and cowgirl hats, a sheriff's badge and cardboard cutouts of horses.
Sports Props - Baseball caps and bats, hockey sticks and basketballs make for an eclectic mix of athletic props. Use AstroTurf for a bright green background or add a basketball hoop for an interactive touch.
Hollywood - Roll out the red carpet and set out oversized sunglasses in bright colors for your guests, real popcorn for a snack and glitter for an extra touch of glamour. Find an assortment of feather boas, white gloves and oversized sunglasses and set them out for your guests.
Playful Props - This prop theme may be messy, but it will guarantee tons of fun! Use Silly String and confetti poppers to add cheer to your photos.
Vintage Family Gathering - Set up a kitchen table and chairs and recreate awkward family photos with a 1970s vibe.
Disco Ball - Hang a disco ball and get some bright lights flashing and you have yourself a disco photo booth. Bring in glow in the dark sticks and your party will become colorful.
Business Product Launch - Kick off your newest project with a branded photo booth and use the images to share on social media or make fun gifs of co-workers to share post-event internally.
Karaoke Party - Include microphones, glasses and inflatable guitars. Be sure to have the karaoke machine all set up and ready to go!
High School Dance - Relive your glory days by throwing a prom or homecoming party complete with a photo booth of props. Include props from your high school era as well as photos to recreate of party guests at that age. This theme is perfect for a high school reunion.
Creative and Unique Props
Capture the Movement - Use an existing tree or tire swing and get some live motion shots as opposed to photos in a still booth.
DIY Signs - Make your own signs on sticks. Recruit the kids to help you on this part. Just cut out different shapes from colored construction party and glue onto sticks. Then write fun slogans on the sticks. You can do "Yay," "Party!" or anything you want in these homemade speech bubbles. If you aren't into the DIY trend, there are lots of pre-packaged options you can buy online or at party supply stores.
Garland - Make a garland out of a variety of materials: paper, flowers or lights.
European Phone Booth - Set up a real booth or a cardboard replica. Either way, your event will feel British. Add English flags, hats and a royal crown for extra flair.
Inflatable Animals - Everyone loves animals! Choose your favorite ones and track down large inflatable versions.
Food - Look for printable food props like hamburgers and fries, coffee cups and ice cream cones.
Rubber Chicken - Find a rubber or plastic chicken to pose within your booth.
Cardboard VW Bus - Choose your favorite old cars like a VW Bus or Beetle and order a cardboard cutout to pose with it.
Pink Plastic Flamingos - Go to the outdoor or lawn décor section of your big box store and pick up some plastic pink flamingos or other lawn décor to serve as a photo booth prop.
Silly Mugs - Coffee mugs with silly sayings on them or characters make for excellent photo booth props.
Awards - Sort through your old awards, medals and trophies and choose a few to use as photo booth props.
Bandanas - They come in all shapes, colors and sizes. Add a few bandanas to your photo booth and let your guests get creative!
Temporary Tattoos - Everyone loves a good temporary tattoo! Choose an assortment to reflect your specific event and have people pose with them on in the photo booth.
Foam Hand or Fingers - Yes, those props you see at crowded sports games, those make excellent photo booth props.
Cheerleading Pom-Poms - Dig out your vintage pom-poms or stop by the toy store and purchase a few. What a way to bring spirit to your booth!
Your Move - Rent a few large board game pieces such as inflatable dice or chess pieces.
Custom Graphics - Take photos of your guest of honor and turn them into printables you can cut out and mount on popsicle sticks. That way the guest of honor is in every photo!
Maracas - Raid the toy chest (or toy store) to find classic maracas to use as props at your booth.
Masquerade Mask - Take a twist on the traditional masquerade mask and make your own to go with your party theme.
Ugly Sweater - Break out your ugly sweater from the Christmas décor box and offer it up at your photo booth.
Poo Emoji - Find the official poo emoji pillow or print an image and mount to a popsicle stick.
Pajama Party - Leave out a few pairs of oversized pajamas for people to wear when striking a pose in the photo booth.
Superhero Cape - We all want to be a superhero! Offer a few capes of various sizes as props at your next event.
Beverage Koozies - Offer your guests a custom drink koozies with a silly saying on it or a funny face.
---
Gather birthday party RSVPs and ask guests to bring party items with a sign up. View an Example
---
Special Occasion Props
Engagement Parties and Wedding Festivities - Make banners that say "engaged" or "just married." For props consider a giant fake ring and smaller paper rings, colorful bowties and accessories in the wedding colors or a sign that says "tying the knot." Include a giant chalkboard with the wedding date and the name of the couple and champagne flutes.
Housewarming - Offer bottles of wine and signs that say "Welcome Home." Create a fun photo collage for the new homeowner's walls.
Retirement Party - Make signs that say "Congrats," "Over the Hill," "Moving on Up!" and pose with them in the photo booth.
Baby Shower - Collect cute pink and blue items (onesies, socks, bibs and more), bottles, dolls and diapers with messages written on them.
New Year's Eve - Pose with champagne flutes, crowns, signs that say "Happy New Year," top hats, bowties and beads.
Super Bowl - Grab your kids' helmets and decorate them with football stickers. Use jerseys, pom-poms and balloons in your team's colors as props. Ask the kids to do a craft of cutting out paper footballs and use them for décor.
Valentine's Day (Or Galantine's Day) - Think pink! Cut out different size hearts in red and pink paper and pair with bouquets of flowers, pink lips and boxes of chocolates for props.
St. Patrick's Day - Little leprechauns and mini green hats make this Irish holiday fun all year long! Include green bowties and green balloons to add to the festivities.
Easter - Create an egg-cellent photo booth complete with live bunnies, different size plastic eggs and a picket fence and a hay bale in the background.
Memorial Day - Host a photo booth of sunshine and big sunglasses, beach balls and floaties.
Independence Day - Use American flags and cutouts of famous presidents as props. Don't forget the iconic Statue of Liberty torch!
Fall Festival - You could use an existing pumpkin patch setup or have small pumpkins for guests to hold as props. Make signs that say "It's fall, y'all!" Cups of warm tea and coffee also make for great fall props.
Halloween - Use a witch hat, spiders, broomstick, Jack-O-Lantern and bats (on sticks).
Christmas - Decorate your photo booth like a present and offer Santa hats, ugly Christmas sweaters, wreaths and stockings as props.
Graduation - Make your own cap and gown or display a pennant from the school the grad is heading to or go the route of "nerd props" — pencil protector/glasses, textbooks and backpacks.
Kid Parties - For photo booths to entertain young ones opt for live animals, superhero masks and capes or princess crowns and fairy wings for playing pretend.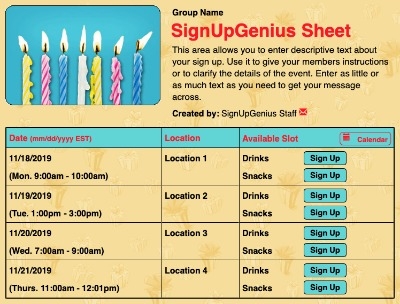 Extra Planning Tips
Location - Start by deciding on a place to stage your "booth." Choose a space that offers room to move around but is out of the way enough that people feel comfortable getting goofy.
Flow - Make sure the photo booth doesn't interrupt the entrance or the overall traffic flow of the party. Consider using an empty coat closet or pantry, a low-traffic hallway or an outdoor space like a patio.
Backdrop - Choose a backdrop that matches your party theme or go simple with DIY wall décor like curtains, streamers, balloons or wrapping paper. If you want a more formal look, choose a "step and repeat" type banner for your backdrop.
Lighting Matters - Don't forget to set the perfect lighting to coordinate with your backdrop! Search online for lighting tutorials and tips to get you started.
Equipment - Decide if you want people to use their smartphones to take photos or if you will have an iPad set up on a tripod for them to use. Remember to offer chargers for a variety of devices.
There's an App for That - Will you use individual apps with camera timers, custom photo galleries or set up a self-serve selfie station?
Hosts - Instead of a self-serve photo station, consider asking a few party hosts or volunteers present to stand near the backdrop to take photos for guests and rally the excitement. 
Delivery - How will your guests get copies of their photos? Will you post them on social media after the event, or can they email the images to themselves on the iPad? Whatever you choose, make sure the method of photo delivery is clear.
Signage - Include instructions for your guests once they're at the photo booth (just in case they're total newbies).
Incorporate Social - Ask guests to post their photos on social media with a unique hashtag and include that hashtag in the instructions. Offer a custom hashtag sign for guests to hold in the photo booth.
Livestream - Want to take it a step further? Consider setting up a large projector screen with a live stream of photos shared on social media with your party's hashtag so guests can see them in real time.
Booth Promotion - Make sure to let guests know as soon as they come into your event that you have a photo booth set up, and point them to its location. And later at the party as you chat with guests, mention the photo booth and ask them if they've taken their photo yet.
Guest of Honor - Often at parties, the guest of honor is busy talking with guests, sometimes too busy to get in the photo booth. Be sure you usher him or her over to get their glamour shot of the day.
Document It - Create a plan to design a keepsake from the event. Be prepared to turn digital photos into a personalized scrapbook or provide a large blank book with tape and pens for guests to leave their images with a silly note.
Clean Up - Have a photo booth clean-up crew assigned before the party even begins. These individuals will be responsible for returning props and putting away booth elements.
Choose an idea or two from this article to make your next photo booth an event success! Your guests will enjoy the fun a photo op can bring.
Michelle Boudin is an investigative reporter for WCNC TV and a freelance writer.