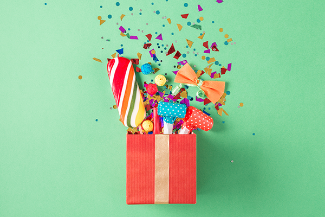 Home/Family
Rick's 50th Birthday Party
Hey Guys! Rick is turning 50! Help me throw him a surprise party and show him some love on this big day. Please RSVP and sign up to bring an item if you like. We'll park all the cars at the clubhouse so that he doesn't get tipped off on the party.
Remember - THE PARTY IS A SECRET
Date:
02/22/2020 (Sat.)
Time:
7:00pm EST
Location:
The Salazar Home
MY RSVP
Will you be attending the event?
Did you already RSVP? You can Edit your RSVP.

RSVP RESPONSES
Responses: Yes: 9 No: 0 Maybe: 0 No Response: 2

Guest Count: Confirmed: 9 Maybe: 0