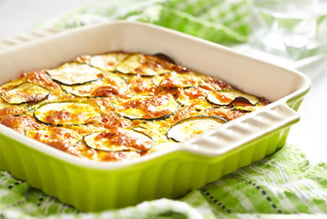 35. Casseroles - Casseroles create comfort any time of year, but on a cold evening this theme will leave everyone feeling warm, fuzzy and full.
36. Meatless Mondays - Vegetarian options take center stage on Meatless Monday (or whichever day of the week works for your event).
37. Which Came First? - You can debate this question over a meal of dishes prepared with either chicken or an egg.
38. Cinco De Mayo - Hooray for guacamole, tacos, enchiladas and chips any time of year, but especially around Cinco de Mayo!
39. Grilled Cheese - Gourmet cheeses, bread, and fun extras brought by your guests will make for a delicious and gooey evening. Make a menu board with some grilled cheese suggestions if your guests need inspiration.
40. Rest in Peace - This theme might be too dark for some, but if you're up for a great discussion ask your guests to bring their best representation of what they'd want to eat if they knew it was their last meal.
41. Carryout Your Dish - What could be easier? No one has to cook anything! Guests pick up a carryout dish and show up ready to eat. You're going to be everyone's favorite host or hostess!
42. Nothing but Noodles - So many of us associate noodles with ease and comfort. Be sure to make a request for some gluten free options and the possibilities of hot and cold dishes are endless.
---
Find out how to get started planning your next potluck HERE!
---
43.
Best Story
- Everyone loves a great story! What food do you remember from a momentous occasion like getting engaged, going in to labor, receiving an adoption referral or getting into your top college? Ask your guests to replicate that dish and be prepared for a night of great story telling.
44.
City Theme
- Most large cities have distinctive foods they're known for across the country. Chicago's deep-dish pizza or Philadelphia's Philly Cheese Steaks are just two examples. Let your guests choose a favorite city to represent!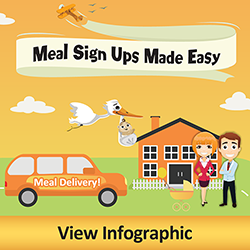 45.
Super Bowl
- Celebrating the Super Bowl is a fun even if you only watch for the commercials! Focus on the bowl part by having your guests serve their dish from a bowl or just go for a football theme.
46.
Rainbow meal
- You're table will be a feast for the eyes with this beautiful theme. Make sure to create a sign up so every color is represented and encourage your guests to wear the color of their dish or rainbow clothing.
47.
Roots
- Get to know your guests even better when they bring a dish inspired by their heritage. Of course you could also take this literally and serve dishes prepared with roots. Sweet potato casserole anyone?
48.
Wine & Cheese
- Study up on your wine and cheese pairings. Each guest could be assigned a region to ensure a variety of both delectable options.
49.
Stick It
- The possibilities are endless, but all food must be served on a stick! It's easy to accommodate all your guests eating preferences with vegetarian and gluten free options. Don't forget some tasty dips!
50.
Pinterest Potluck
- Do you have a recipe board on Pinterest full of ideas you've never tried? Your guests probably do too, so use this potluck event to bring Pinterest to life by making this a "Pinterest Only" potluck.
Put some thought into your potluck theme, and then run with it! You're sure to leave a lasting impression on your guests.