50 Creative Potluck Themes, Page 2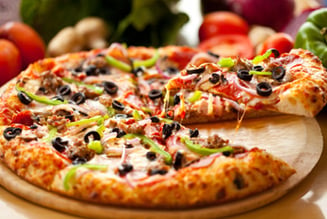 17. Pizza Extravaganza - There might be some friendly competition happening on pizza night because everyone has a favorite style. Don't forget a dessert pizza! Allow "carryout" options to make it easier.
18. State Fair Food - The food vendors at the State Fair are half the fun so recreate fair food in your own home and encourage your guests to be a bit ridiculous. Pizza on a stick anyone?
19. Fry Night - Ok, admit it. Everyone loves deep fried food even though we all know better! Plan a fun night of frying and throw in some unexpected offerings.
20. Mardi Gras - Crawfish, muffalettas, and other Cajun inspired dishes are the highlight of this event. Don't forget masks, beads and the King Cake of course!
21. Chili Cookoff - This is a night for guests to show off their best chili recipe. Have ballots and a fun trophy on hand for the winner. And don't forget the topping bar!
22. Feeling Lucky? - You can't go wrong with the luck of the Irish.  Potato soup and anything green will make for a fun affair.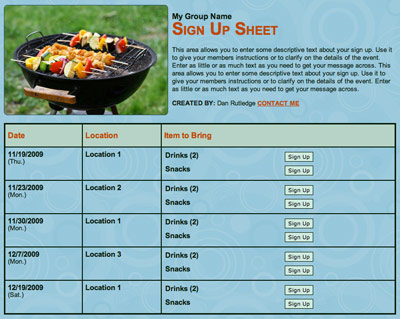 23. Tailgate Party - Serve up grilled food, chips and dips, and sandwiches. Add some tailgate themed props and encourage your guests to wear their favorite team apparel.
24. Get in Shape – Exercise your guests' creativity by challenging them to bring a dish featuring food as a shape. Think pizza or watermelon triangles, round sandwiches or sushi rolls, etc.
25. A Decade of Food - There are hallmark foods for every decade (remember fondue?) so pick one as your theme! The menu and decorations will bring back memories of the good old days.
26. 5 Ingredients or Less - Keep it simple and somewhat healthy by giving your guests parameters on how many ingredients to use in their dish.
27. Fresh from the Farmer's Market - This theme will delight lovers of fresh, local fare. Plan this potluck in the summer with the harvest is plentiful.
28. Back to School - Make the end of summer a little less painful with a potluck that embraces the change of schedules and weather. Apple dishes, juice boxes and lunch box themed food might help ease the transition back to school.
---
SignUpGenius offers hundreds of themes to enhance your potluck flair. See them here!
---
29. 
Kids Fare for Adults
- Make kids favorite dishes with adults in mind by upgrading the ingredients. Instead of boxed mac-n-cheese how about a baked four-cheese variety?
30. 
Western
- Think meat! Serve ribs or brisket, baked beans, corn on the cob, and big mugs of cold lemonade and root beer. Get your grill ready!
31. 
Submarine Night
- This completely customizable theme allows your guests to create their own sub masterpieces. Provide the sub rolls and sides and have guests bring their favorite toppings.
32. 
Fall
- It's all apples and pumpkins for this event. Give your guests bonus points if they can use both in one dish.
33. 
Night at the Movies
- This can be a glamorous affair held on the evening of the Oscars or a night to focus on a favorite movie that's full of inspiring food.
34. 
Favorite Flicks
- Instead of assigning a specific movie to your guests have them bring a dish inspired by their own favorite flick. Wonderful discussion is sure to ensue.