30 Activities to do This Spring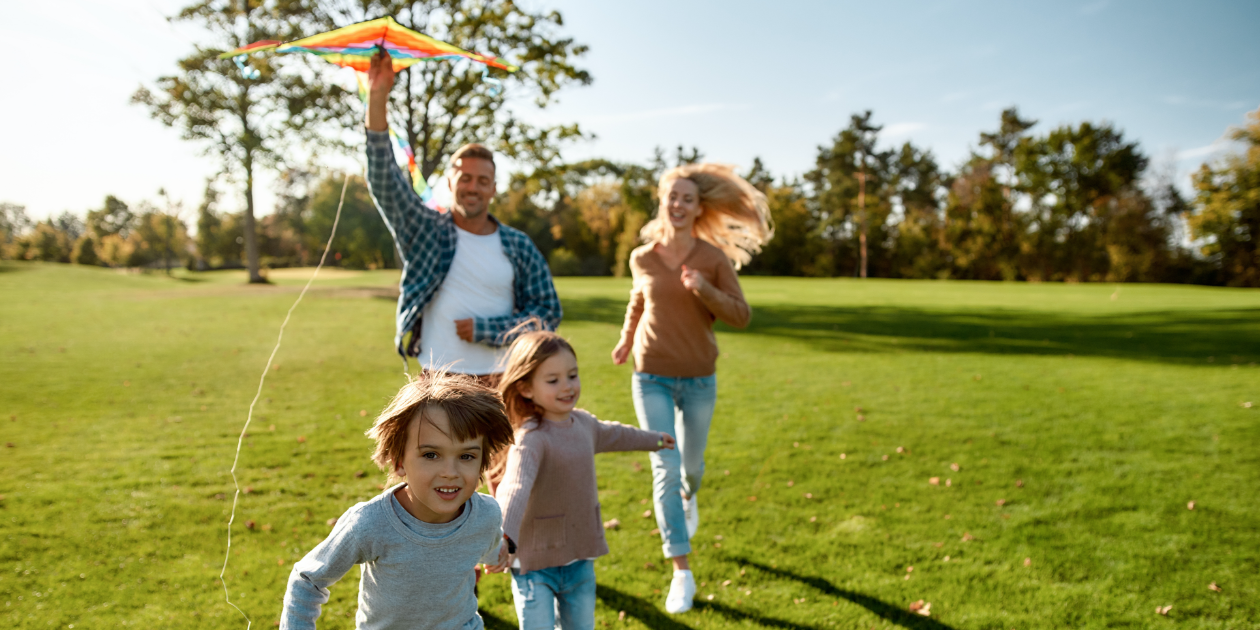 Spring is the time of year that beckons us to come outside. The cold days are beginning to fade and the warm temperatures give us reason to leave the cozy environment of our homes and to experience the life and beauty that are bursting forth each spring.  
Welcome spring by heading outside to soak up warmer weather and longer days. Below are 30 fun activities to help you make the most of every moment during one of the best times of the year. See if you can complete all 30 adventures over the course of a few months or take turns choosing a different activity. Keep this list close by for outdoor entertainment inspiration! 
Pack a picnic - Put together an epic food basket with the flavors of the season or grab sandwiches and salads from a local deli for a no-fuss afternoon. Bring your picnic to a scenic spot and enjoy the sunshine with friends!
Play a round of disc golf - This popular, budget-friendly sport is something the whole family can enjoy! All you need is a frisbee disc a good pair of shoes and a beautiful afternoon with nothing on the to-do list. 
Take a nature walk - The best thing about going on a nature walk is you can do it anywhere! Explore the neighborhood or visit a state park and hit the trails. It's a great way to take in the beauty of spring.
Plant a garden - What could be better than enjoying food grown in your very own garden? Assemble colorful pots for a tasty herb garden or go all out and plant tomatoes, lettuce, radishes, squash, melons, beans and more.
Train for a 5K - Find a local road race benefiting a charity or cause you support then lace up and start training. Use a calendar to figure out how far you need to run or walk each day to be ready for the 3.1-mile challenge or follow a 5K training plan. You got this!
Go fishing - Rod and reel in hand, visit a nearby waterway or lake to see if you can catch the big one. Before you go, review local fishing licensing requirements. 
Plan an outdoor movie night - A bedsheet, projector and audience are all you need to make movie night under the stars a huge success. Let each family member have a turn featuring their favorite film. Don't forget the popcorn, candy and soda!
Go bird watching - Get outdoors and take pictures of all the winged friends you see, then do some research to learn more about each species and their habitat. Add birdhouses and feeders to the backyard and watch them year-round!
Clean a stream - If you live near a creek or stream, dedicate time to keeping it clean and healthy. Assemble volunteers and trash bags and help restore beauty to the local environment. 
Go biking - Warmer weather calls for an afternoon ride! Hit the dirt trails for fast thrills or pedal to a local spot for lunch. No matter how you go biking, either way is a great activity that improves your health and mood.
Hang a hammock - Naps under the sky are the best kind! Invest in a camping hammock that you can take to the park, on vacation or to your local nature preserve. You're only two trees away from swinging into sweet dreams. 
Take a playground tour - Discover new places to play on a spring playground tour! Visit a new spot each week or meet up with friends on the weekends.
Coordinate spring break fun with an online sign up. View an Example
Go to a festival - Select an outdoor event the whole family will love and enjoy spending time together. Pack chairs and a blanket and make a day of it.
Fly a kite - Build a kite from scratch or purchase one from a toy or sports store. Find an open field where you can launch your long-tailed creation into the sky and watch it fly.
Splash in puddles - Rainy day? No problem. Break out your rain jacket and favorite pair of waterproof boots and get splashing. 
Visit the farmer's market – if you've never been to a farmer's market you are in for a treat. These markets often have a variety of offerings – from traditional garden vegetables to fruits to fun items such as local honey. Stock up on tasty fruits and veggies with a trip to the local farmer's market. Bring home all your favorites, then select a recipe for a new dish to try.
Do some cloud watching - An afternoon spent cloud watching is a great way to pass the time. Find a cozy spot on the grass and see if your friends can guess what person, place or thing you see using as few hints as possible. 
Play flashlight tag - Warmer nights call for a game of flashlight tag! Break into teams or play as individuals and head out under the stars to find your friends. 

Sample Sign Up

Draw or paint pictures – Spring offers so much beauty from budding trees to blossoming flowers. There is so much beauty waiting to be captured. Assemble drawing paper, pencils and paint and set up outdoors. Use nature for inspiration and discover your inner artist.
Go on a scavenger hunt - Divide into teams and make a list of objects for the other group to find or clean up the neighborhood and see who can assemble the most bottles, cans and trash in record time. Or, plan a traditional scavenger hunt with these tips and ideas.
Go geocaching - Geocaching is a cool family activity you can play - no matter where you go. Just download the Geocaching app, and then set your coordinates to track down the cache (object) you want to find. 
Build a sandcastle - No beach? No problem. Visit the local hardware store and purchase a few bags of sand. Empty them in the backyard and break out the castle building tools. Pro tip: we'd recommend also purchasing a large tarp so that you can easily move the sand to another area in your yard.
Name the constellations - A clear night is perfect for identifying those sparkly patterns in the sky. Use a book or app and see how many you can find. 
Build a boat - Test your construction skills by building a boat with items from around the house. Take it out for a spin in the kiddie pool to see if your idea sinks or swims.
Organize a spring carnival with an online sign up. View an Example
Create a photo collage - Take pictures of all your spring adventures. Print them out or use a computer program to make a collage of all the great ways you welcomed the season.
Do outdoor spring cleaning - Gear up for front porch sitting and lemonade sipping! Remove debris from the yard and wipe down furniture and tables. Trash anything that didn't make it through the season and add a pop of color with fresh flowerpots. 
Dine under the stars - Food just tastes better when eaten outside. Go super casual with lawn chairs and take out or set up a table outdoors for an unforgettable and elegant dining experience. 
Build an outdoor obstacle course - Set up a zany course filled with twists, turns and funny challenges and see who comes out the winner. Think hopscotch, jump ropes, hula hoops, water balloon races and more!
Camp out - Grab the sleeping bags and tents and pack extra marshmallows - it's camping season! Travel far as far as your imagination takes you or as close as the backyard.
Take a road trip - New adventures await when you hit the open road. Plot out a day trip and take your time stopping at interesting places along the way. You just might find a new favorite spot!
Happy spring! Enjoy the world in bloom with these ideas and brainstorm more activities with your family! 
Courtney McLaughlin is a freelance writer in Charlotte, N.C. She gratefully shares her life, home and heart with her daughter and their dog.