50 College Dorm Room Ideas and Tips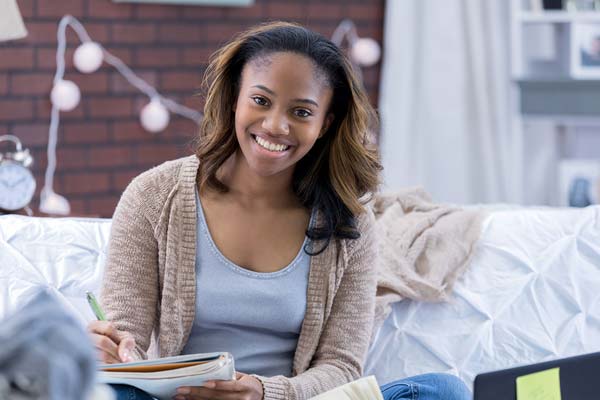 As a new semester approaches, so does one of the best parts of college — decorating your dorm room. No need to stress, these simple tips and tricks will have you on your way to a Pinterest-worthy dorm room in no time! 
Time to Study 
Get Motivated - Create a motivational bulletin board to hang over your desk. Whether you add a brochure for your dream grad school, a picture of your family or some inspirational quotes, it'll help you get through those late night study sessions.
Buy Essentials - Invest in school supplies like tape, scissors and markers. Trust us, you'll be thankful when you're trying to staple that paper at 2 a.m. Genius Tip: Refer to this printable college packing list for all your needs.
Banish Clutter - Keep distractions to a minimum by creating a space for all the papers you'll accumulate — whether that be in a tray or a file folder.
Pick a View - When arranging your furniture, try facing your desk toward a wall or a window. You'll be less likely to get distracted. While you're at it, make sure it's near an outlet.
Use Task Lighting - Invest in a desk lamp. You may not think you'll need one, but it will help keep roommate conflict to a minimum when you need to study and he/she needs to sleep.
Write It Down - Hang an erasable whiteboard near your desk so you can mark the dates for important exams and projects. It just may save you from thinking that due date is further away than it actually is!
---
Plan monthly dorm meetings with a sign up. SAMPLE
---
Sweet Dreams 
Sleep Well - Every college student will tell you that a foam mattress topper is the number one dorm room essential. It makes stiff dorm mattresses feel like heaven.
Buy a Nightstand - Invest in a bedside table — there are even portable ones that attach to the side of your bed! You'll thank us when you don't step on your phone rolling out of bed every morning.
Get Vertical - College beds tend to be on the taller side, especially if you're opting to loft your bed. A simple step-stool can help you climb in at night.
Create Layers - Dorm air conditioning isn't always the most effective — make sure you buy a light comforter. For the winter, buy a few blankets to layer up with!
Buy Extras - Two sets of sheets may not seem necessary now, but when you tip that late-night cup of coffee over and can't get to the laundry room right away, they'll look a lot more appealing.
Create Ambience - Hanging string lights around your bed can provide the perfect amount of light to read a book by — or more likely, to watch some Netflix.
Repurpose Pillows - If you already have throw pillows at home, but the color isn't quite right for your new dorm room, you can buy new zip-over covers for cheaper than a brand new pillow.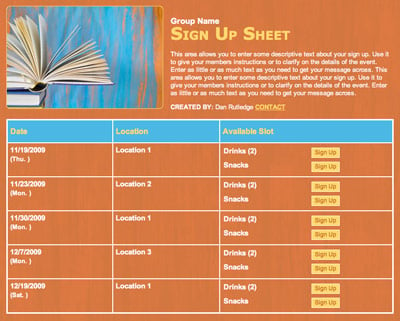 Staying Organized 
Divide the Room - A great way to avoid roommate conflict is by arranging the room so that you each have a clear side, with your desk, bed and dresser grouped together. This can help you coexist, even if one roommate is messier, by giving you each control over your own living space. Genius Tip: Try these 50 get to know you questions for your college roommate to help with the transition.
Pack in Storage - Hang a shoe organizer in your closet as a mini-dresser. It can hold sweaters, T-shirts, jeans and more.
Open Up the Room - Lofting your bed to make space underneath for a futon or desk can open up the space.
Tuck It Away - Buy a few organizers that can be hidden underneath a bed skirt. This will help you keep all the odds and ends tucked away so that your room looks less cluttered when people come over (or when your RA checks your room over breaks).
Hang More - Command hooks will be your best friend. Hang towels, jackets and even jewelry to free up space in your closet.
Stack Appliances - Place your microwave on top of your refrigerator to save space.
Sort Dirty Clothes - Buy two laundry baskets — one for dirty clothes and one for clothes that you've worn but could be worn again. You'll do less laundry and will be less likely to throw your clothes on the floor because you don't want to hang them up or put them with your dirty clothes.
Rush By - Keep your keys on a hook or plate near the door so you won't forget them when you're running late to class.
Hang Scarves - Use one hanger in your closet to save space in your dresser. This applies to belts as well!
Keep a Tidy Bathroom - If you share a bathroom with only a few other students, buy an organizer to keep in the bathroom where you can all put your caddies of products. You'll save space in your dorm and keep those tiny college showers free from clutter.
Stay Connected - Run cords up through your dresser or desk so that you can charge your laptop, phone or tablet inside drawers and out of sight!
Eating in the Dorm 
Keep Food Fresh - Buy an airtight storage container to store all your food. You'll get bugs faster than you know by leaving food out.
Buy Nonperishables - Buy items that don't have a short shelf life. For example, stock up on creamer cups (the kind you see in diners) rather than refrigerated coffee creamer.
Cover the Trash - Invest in that big trash can — with a lid. You'll thank us when you don't have to take out the trash every day because of your tiny trash can that stinks up the room.
Stay Hydrated - It's hard to remember to hydrate when you're always on the go in college. Buying a Brita pitcher with filter and keeping it full in the fridge can help.
Use This Multitasker - Coffee grounds are an easy deodorizer. Sprinkle some inside your trash or put a few beans in your shoe drawer to stave off funky smells.
Buy a Roll-out Organizer - It's the perfect place to store coffee mugs, snacks and more. For extra space, buy one sturdy enough to stack a Keurig machine or microwave on top of.
Hang Your Pantry - Placing a metal organizer on the back of your room or closet door can be the perfect makeshift dorm pantry.
---
Coordinate roommate agreement meetings with a sign up. SAMPLE
---
Making It Home 
Banish Bad Smells - Since most dorms ban candles, attach car air fresheners to your air vents for a sweet-smelling dorm room.
Add Fake Greenery - If your green thumb is out of practice, buy plastic flowers and vases and brighten up your windowsill with a little color.
Warm Up the Walls - College dorms naturally have a lot of wall space. You can't paint, but hanging up a colorful tapestry is cheap and brightens up the space.
Hang Curtains - You'd be surprised how much a cute pair of curtains can improve the institutional feeling of a dorm and make it look at little more like home.
Add Seating - Invest in a comfy fold-away chair. It can act as extra seating when friends come over, or a spot to study that isn't your desk.
Buy a Rug - A soft rug that hides dirt and stains can make your dorm room a little more inviting. There are lots of indoor/outdoor styles that make cleaning easy as well.
Add Plants - If you do have a green thumb, some succulents or even a house plant can bring some life into the room.
Personalize with Photos - Printed pictures are a cheap and easy way to decorate your dorm room! Arrange them in a grid or hang them from string lights for even more personalization.
Create a Makeshift Gallery Wall - Pick a few different posters and prints that all have the same color scheme to brighten up your wall.
---
Keep track of who is bringing which dorm needs with a sign up. SAMPLE
---
Sharing the Space 
Pick a Palette - Choose a few key colors for your dorm decorations so you and your roommate can express your individual styles while still keeping the room cohesive.
Separate Snacks - Have a drawer for snacks that you and your roommate share and drawers for snacks that are just yours. With this system, you won't come home to find all your favorite candy is gone!
Drown Out Distraction - Invest in a sleeping mask and a good pair of earplugs. That way, even if your roommate has to study, you'll be able to sleep soundly.
Create Roommate Guidelines - Together, outline a list of dorm expectations and rules at the beginning of the school year so that you can avoid future conflict. Genius Tip: Use this college roommate questionnaire to find the best match.
Establish Communication - Hang a whiteboard where you and your roommate can communicate, even if you don't see each other. That way, if you have a big test on Wednesday and need sleep — or just need to remind your roommate to buy more snacks at the grocery store — there's a handy place to write it all down.
Miscellaneous Tips and Tricks 
Stock Up on Medicine - At the beginning of the year, buy cold medicine and a first aid kit. Going out to get medicine when you're already sick is the worst — better to have some on hand.
Fill the Gap - If your bed has a gap between the mattress and the wall, stick a pool noodle in the space to avoid your phone or socks falling through the crack.
Prepare for Guests - If you don't have a futon, keep an air mattress underneath your bed for when friends from home come to visit.
Hang a Shower Curtain - Place it across your closet or under your lofted bed to hide clutter and mess.
Buy Disposables - If you know you won't wash your dishes, invest in some compostable paper plates, bowls and silverware.
With these helpful dorm room hacks, you'll be on your way to a successful school year! 
Kayla Rutledge is a college student who spends most of her time writing, singing for her church and eating quesadillas.