20 Top Corporate Perks for Your Company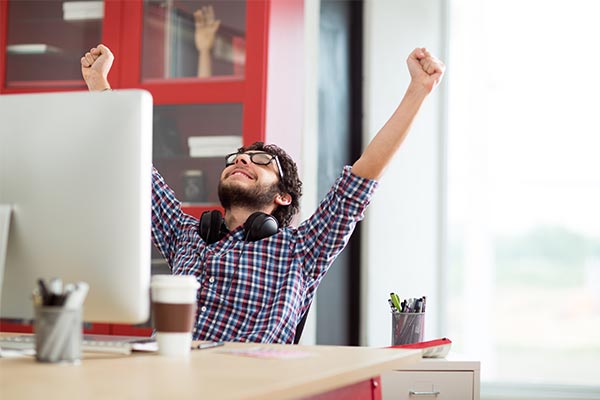 More companies are going beyond the traditional bonus system to entice and retain top employees. From family-friendly benefits to fun events, job seekers and staff consider much more than salary when evaluating their opportunities. Try some of these 20 top corporate perks to make your business a best place to work.
Ongoing Perks
Paid Volunteer Time - This is a win-win for your company. Give a specified amount of paid time off each month for your employees to volunteer with a good cause such as tutoring local school children, serving at a shelter or helping at one-time community events.  Employees will feel good about giving back to the community, while building a positive bridge between your company and the community they serve. Genius Tip: Schedule volunteer hours with an online sign up on SignUpGenius.
Extended Maternity (and Paternity) Leave - Companies are offering both maternity and paternity leave for longer lengths of time, going far beyond what the federal law requires (12 weeks unpaid maternity leave in most instances). This benefit speaks to potential employees about the importance of family at your company. More businesses also are giving the option for mothers to return with part-time status once leave is over, further underlining their commitment to a family-flexible environment.
Company-related Perks - If you are a travel company, consider offering employees discounts or stipends to travel. If you are a tech company, offer classes about new innovations and industry trends or give deep discounts on your products. More employees want to feel a connection between their company and personal life, so find ways to build a bridge.
Quality Health Insurance - A good health insurance plan is still tops on the list of benefits when employees are both seeking and considering staying at a job. The lower the premium and deductible, the happier your employees will be. Consider offering a health savings account (HSA) to help employees use pre-tax money for medical expenses. Smaller companies can consider going through a broker and giving a break on premiums through a health reimbursement arrangement (HRA).
Unlimited Sick Days - What if a company went so far as to say they trust their employees not to "fake it?" Offering unlimited sick days gives employees the freedom not to panic over using precious PTO when everyone at their house gets the flu — and the freedom to stay home and not share their germs.
---
Plan a business development seminar with an online sign up. SAMPLE
---
Company Concierge - Think of this as an errand-runner for your employees. Google is a well-known company that offers this amazing perk, and even if you must scale down to one day a week (or month), having a service that will take your car to get its oil changed or pick up your dry-cleaning sounds nice!
401(k) Match - This traditional benefit still matters to employees as they plan for their retirement. Consider a match in the 4 percent to 6 percent range, and make it simple for employees to enroll. Genius Tip: Schedule 401(k) consultations with an online sign up.
Fitness Incentives – If you have a flexible space, (indoors or out) consider offering a lunchtime wellness class for your employees to enjoy. Yoga or stretching classes require little to no equipment, and can even be led via an online instructor or video if your space has a large screen with Internet access. Go even further by giving perks like group CrossFit, company-paid 5K runs, cash incentives for gym memberships or fitness class fees. At a minimum, encourage walking breaks around the office park.
On-demand Food - Many companies give employees a boost by providing occasional snacks and coffee. One trend is utilizing food delivery companies to have fresh, local produce or artisan products brought to the staff lounge for everyone to share. Stocking a refrigerator or cooler with free healthy beverage options is always a hit. To go one better, some companies offer a cafeteria with a variety of menu options, or a monthly catered lunch from different local restaurants goes a long way in the perk department.
Wellness Bonus - Offer incentives such as money off company health insurance premiums for participating in fitness programs or being a non-smoker. Make staying healthy easy for employees by providing yearly flu shot clinics in-house and annual consultations with a doctor or nutritionist. Genius Tip: Schedule an employee flu shot clinic with an online sign up.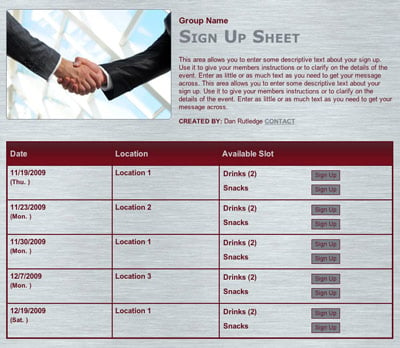 Occasional Benefits
Paid Sabbatical - Usually this word is associated with those in ministry or higher education, but more companies are giving employees an extended time of paid leave. This time can be used for personal and professional growth after employees have worked for the company for five or seven years, and usually requires some type of feedback to the company once completed.
Community-related Perks - Utilize the unique qualities of your community as perks for your team and give out passes to local sporting events, an upcoming festival or music show. For example, Burton, which makes snowboards and apparel, offers employees a season pass to their local mountain and "Burton Ride Day" where everyone takes the day to ride together.
Health Fair - Want to give more than a box of tissues for everyone's desk?  How about an annual company health fair that provides a few hours to meet vendors from local fitness clubs, get a complimentary back massage and get to know local services such as organic meal delivery or health food markets. If you use a large health plan, consider getting a rep from your provider who can come and explain some of the little-known benefits of your insurance plan and answer questions.
Summer Camp for All - The warmer months call to young and old alike, so why should kids have all the fun? Companies can offer not just time off, but also subsidize the cost of fun adult "summer camp" opportunities like visiting a retreat center, group travel or tours or family camps/retreats. Another popular program is "summer Fridays" where employees can skip out of work a few hours early during this season.
Newcomer Events - If you work at a large company with many employees who relocate, an annual welcome event can be a great perk for integrating individuals and families — not just into the work community, but also the city (and state) where they have moved. Include local service providers and a few popular food trucks to roll out the welcome mat for newcomers.
---
Plan a company benefits meeting with an online sign up. SAMPLE
---
Microloans for College Debt - Microloans (small sums at low interest) open the door for small businesses to get a start. You can give your employees with college debt a similar opportunity by offering small loans at low interest rates specifically to pay off those higher-interest looming student loans.
Pop-Up Classes - Pop-up classes teach skill-building for both business and creative endeavors, and this trend is catching on in many cities. Classes are inexpensive, and companies can offer this as a monthly or bi-monthly incentive or raffle to promote personal and/or professional growth.
Desk Allowance - If your office is cubicle-dependent, consider giving an allowance for each employee to personalize their workspace. The company Asana offers $10,000 to employees for office setup, but any budget that allows for making a workspace more enjoyable would be welcome.
Environmental Care - If your company places a high value on environmental protection, consider translating that into a company perk. Some environmentally friendly companies will provide subsidies for the purchase of hybrid transportation or offer reimbursement for utilizing public transportation or carpooling, which can underscore this value for potential employees.
Positive Work Culture - This is more philosophical than tangible, but all the perks in the world can't make up for a work culture that is negative and unbearable.  If you are the boss, make it a priority to foster a culture where communication and growth are embraced and egos and micromanaging are not welcome. That kind of perk is worth more to most people than their morning coffee (and that's saying a lot!). Genius Tip: 20 tips for creating and keeping a positive corporate culture.
Eliminating benefits can have a negative impact on your company culture. So search this list for ideas to make working at your company one of the best decisions your employees will ever make.
Julie David lives in Charlotte, N.C., with her husband and three daughters.