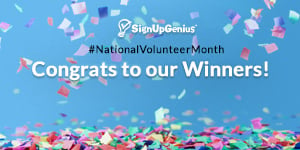 To celebrate National Volunteer Month, SignUpGenius ran a series of giveaways on our Facebook page throughout April. It was awesome to see the amazing things that genius volunteers like you are doing, and we had a blast celebrating you!
Here are the winners of each giveaway. Congratulations, everyone!
Giveaway 1: $500 to Your Favorite Nonprofit
Robin Agcaoili nominated Hawaii Education of the Arts
Hawaii Education of the Arts trains youth in classical choral music, Hawaiian music and dance, and musical theater. Students also fundraise and participate in community service. Pictured is their choir that will travel to Japan to represent Hawaii and the U.S. at the Hiroshima Choral Festival in May.
Giveaway 2: 5 "Genius Goodie Bag" Winners
Linda Garrett
Anggie Smith
Presley Hicks
Brittanie Lovett
Nate Baustad
Giveaway 3: $50 for You + $50 for a Friend Who Inspires You to Volunteer
Christi Rush Hain nominated Kelly Rickard
Deidra Dees nominated Belinda Dees
Amy Cadigan nominated Isabelle Spohn
Aleczandria Laschall nominated Tonya Sorrell
Corbin Gill nominated Amanda Gill
Giveaway 4: 3 $100 Gift Cards
Sheila Paquette
Natasha Houston
Cindy Grove
Giveaway 5: $500 to Your Favorite Nonprofit
Melissa Thomas nominated Carolina Waterfowl Rescue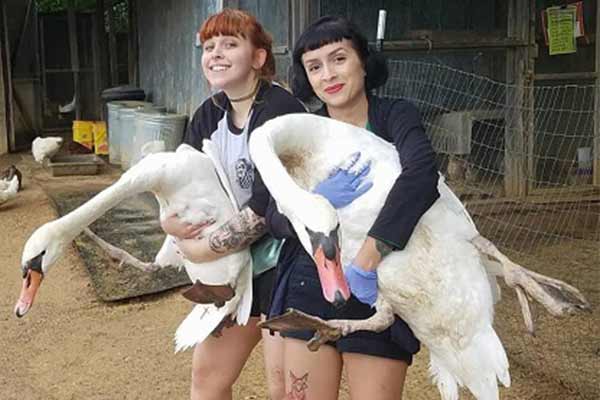 Carolina Waterfowl Rescue is run by federally licensed wildlife rehabilitators who provide sanctuary, rescue and rehabilitation to more than 1,000 birds a year, covering close to 40 different wild bird species.
Congrats again to all of our amazing winners. Look for our next giveaway soon!
Want to learn more about SignUpGenius? Check out our Starter Kit.