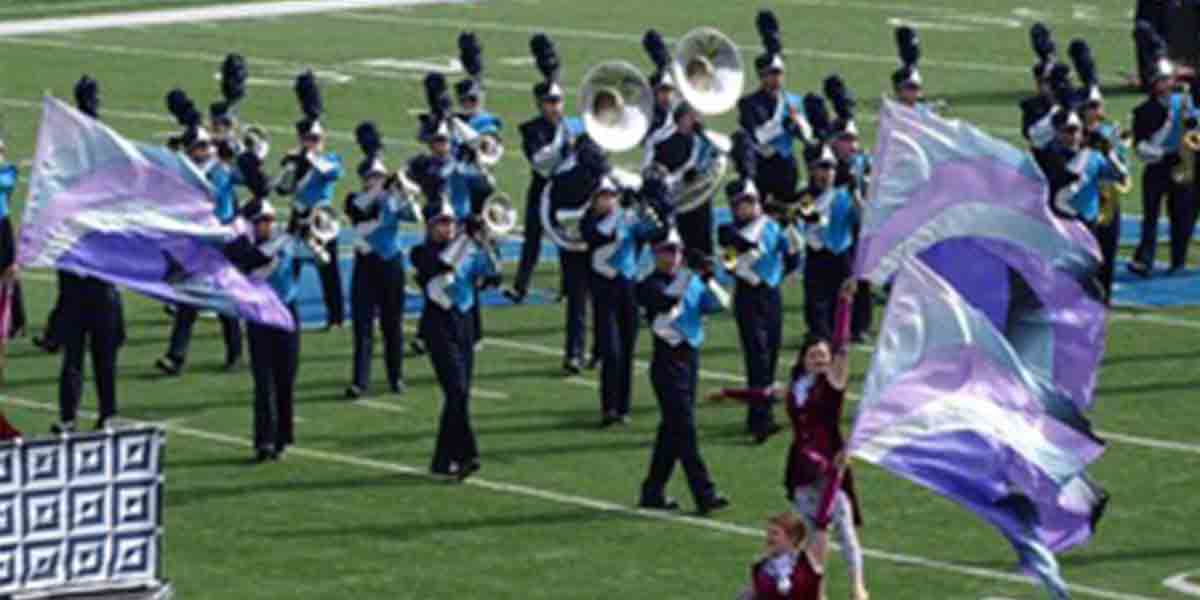 In Arvada, Colorado, the Ralston Valley Music Boosters provide a small army of volunteers to support the instrumental programs at Ralston Valley High School.
The volunteer organization is made up of parents, grandparents and alumni who coordinate and assist with transportation, meals, fundraising and more — with as many as 70 volunteers per event.
"During the marching band season, we coordinate volunteers for transporting our equipment trailers to and from events, food donations and volunteers for meal prep and serving at events, and volunteers to help move equipment and props on and off the field for competitions," Ralston Valley Music Boosters President Pamela Spring says.
In addition to organizing competition events, the Ralston Valley Music Boosters use SignUpGenius to coordinate volunteers for fundraising events like giving away promotional items at Colorado Rockies games and staffing booths at community festivals such as A Taste of Colorado.
"The marching band program cannot function without the help from numerous volunteers, and SignUpGenius makes it easy for us to coordinate and communicate with our volunteers," Spring says.
She also says that the ability to assign multiple administrators and collect fees on sign ups has been instrumental to the success of their competitions and events.
"These features were great for us in that we were able to have multiple administrators managing our multiple sign ups and we also were able to use the option for collecting fees for our annual end-of-season banquet."
SignUpGenius is proud to support Ralston Valley Music Boosters and its efforts to help band and orchestra members make beautiful music!