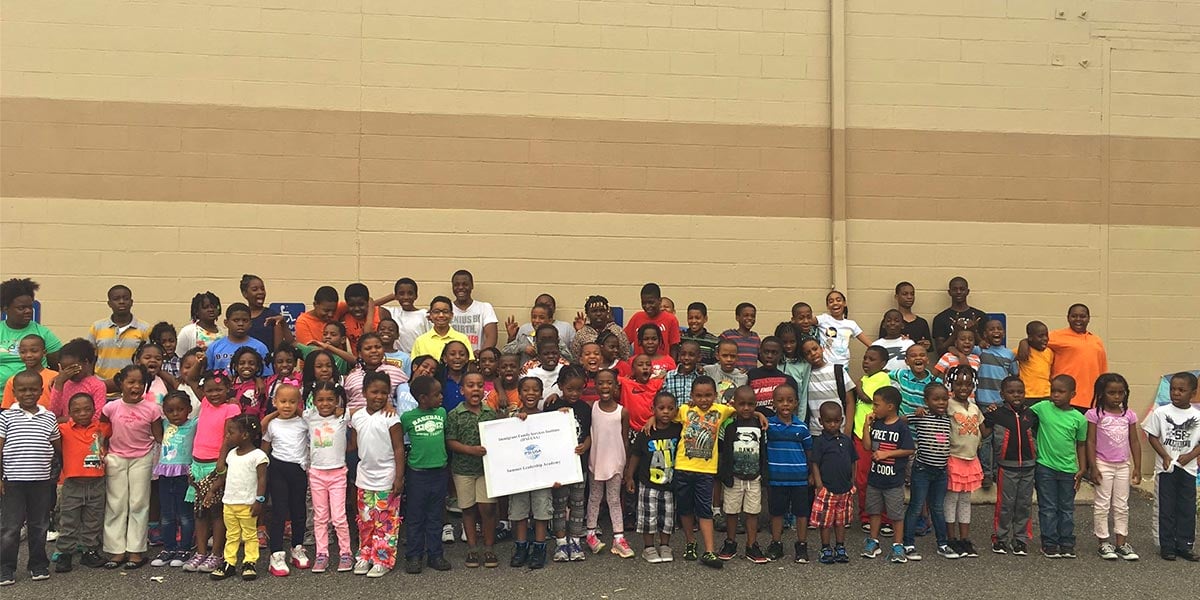 A new life, a new world.  
When immigrant families first arrive in the United States, acclimating to a new language and culture can be a challenge. Luckily, nonprofits like Immigrant Family Services Institute in Massachusetts are here to help. 
?IFSI strives to address the academic and personal challenges confronting immigrant children, and when the nonprofit needed a way to reach out to friends and supporters to donate supplies for their K-8 PLUS+ Summer program, board President Phyllis Spinale turned to SignUpGenius and saw immediate success.  
"(Donors) contributed almost everything on our sign up list, which was quite sizeable — 120 binders, 120 notebooks, 20 sets of crayons, colored pencils and markers, 20 different outside recess toys just to name a few categories," Spinale said. "SignUpGenius was so easy to set up and assured that we would not have duplicates." 
Using SignUpGenius, IFSI was able to stock all of its classrooms this summer. Thanks to a flexible sign up and generous donors, many children will enjoy a variety of games, arts and crafts projects and recess toys.  
"The comment section on our sign up allowed all donors to see what had already been donated in terms of games and recess equipment, ensuring variety and compatibility," Spinale said.  
With real time updates, SignUpGenius benefits all volunteer types with accurate data and compatibility. Additional features like email reminders and swapping abilities can help Spinale and other volunteers maximize their sign ups.
SignUpGenius is happy to empower nonprofits like IFSI to change the world — one family at a time.