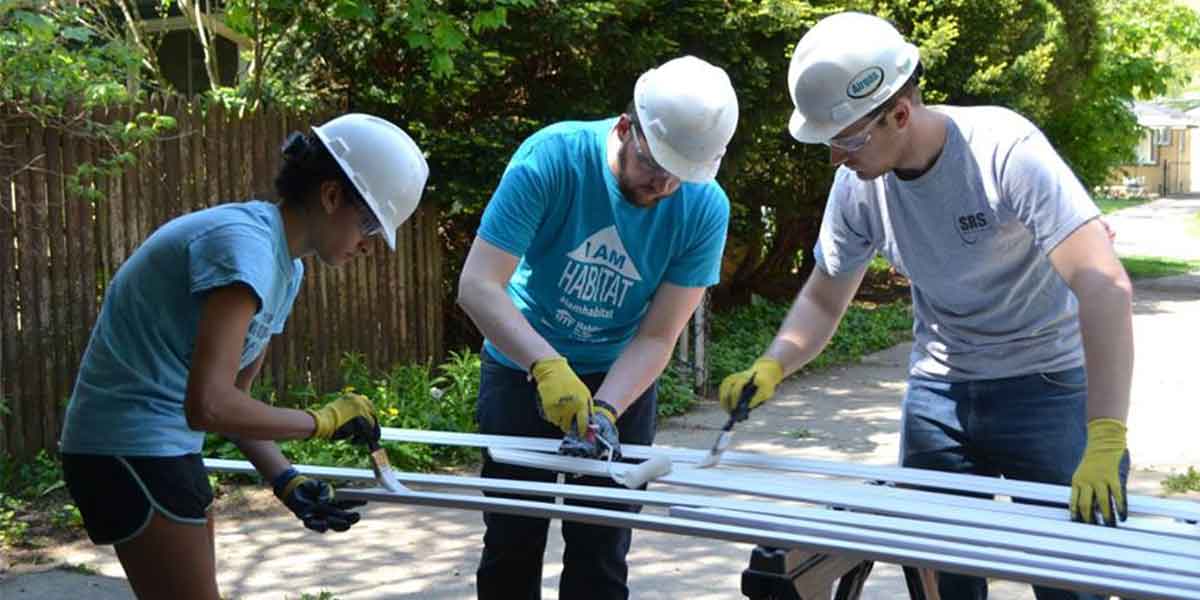 Building a strong community takes a village. That's something the nearly 6,000 yearly volunteers at Habitat for Humanity of Huron Valley take to heart. They contribute thousands of hours to help keep homes affordable for families in Washtenaw County, Michigan.
The Habitat branch, located in Ann Arbor, Michigan, is one of the top affiliates in the country — ranking first for number of renovations and eighth for families served.
"Volunteers, future homeowners, contractors and donors all help to make Habitat homes affordable," Volunteer Coordinator Lauren Brandt says.
Fully renovating 18 homes a year takes a lot of manpower and coordination to make everything run smoothly. That's why Brandt turns to SignUpGenius to schedule volunteers, send home updates and collect project data.
"SignUpGenius has been instrumental in helping us gather accurate volunteer information for our volunteer events," Brandt says. "It's been great using SignUpGenius to host group-specific events, easily change pictures and other volunteer day details."
Brandt can customize how many volunteers are needed at each home site and specify which roles are needed, such as construction helpers, lunch volunteers or team lead.
"Having the ability to add volunteers and spots to the sign ups has really come in handy," she says. "I've also used the report function and messaging functions. It's wonderful to be able to send messages from the site, and the reports are great for our data collection needs!"
After all, communicating with thousands of volunteers requires some GENIUS power.
SignUpGenius is proud to empower Habitat for Humanity of Huron Valley to make a difference in the Ann Arbor community. That's a no-brainer!