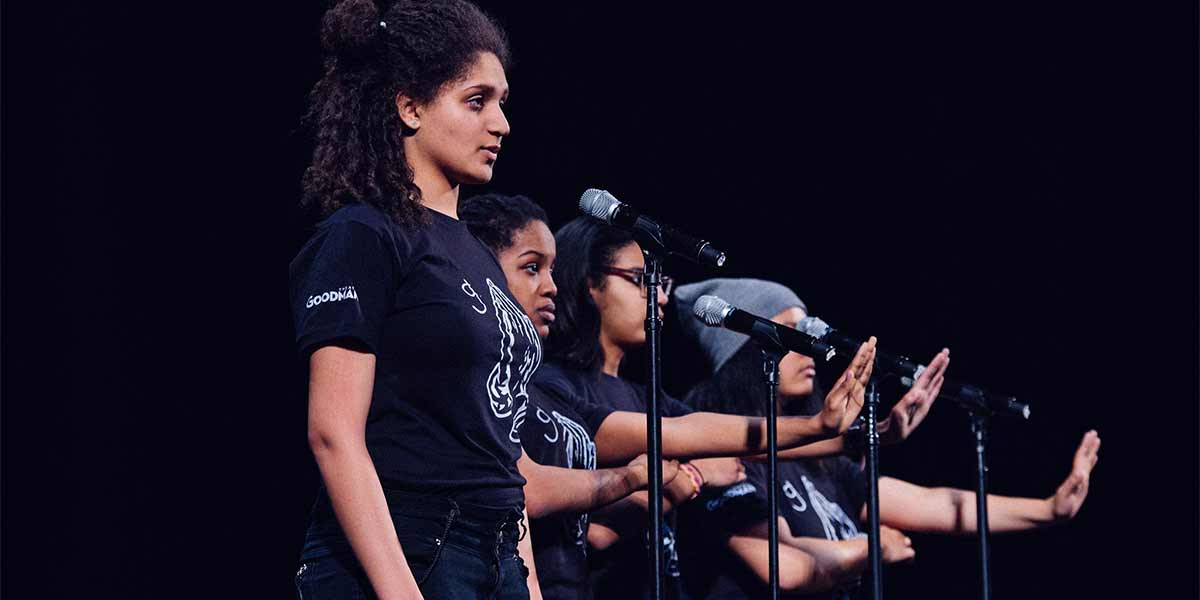 Young Chicago Authors introduces poetry to a new generation in a thoroughly modern way, organizing the annual Louder Than a Bomb, the largest youth poetry festival in the world. 
The five-week festival gives students a chance to stretch their literary muscles with a slam-style competition that attracts 120 teams — and an audience of nearly 4,000 people at the most recent finale. 
The organization also offers literary workshops across the country that reach more than 10,000 youth through school, after-school, weekend and summer programming. Sites include Dallas, Washington, D.C. and Ft. Lauderdale, Florida. "Kids are looking for new, fresh initiatives designed for them and by them," says Tammy Job, director of school and community resources. 
Coordinating the famous festival — it was the subject of the 2010 award-winning documentary Louder Than a Bomb — requires hundreds of volunteers each winter, from judges to merchandise sales. Job uses SignUpGenius to recruit and schedule volunteers, often posting her online sign up on social media to spread the word. 
"We have a pretty amazing community of folks. Many have come up through the festival," she says. "They're really our voice on the street." 
Job is able to easily enter multiple dates and locations on her sign ups. She's also fond of the ability to send emails to particular groups of people, and email and text messages that remind volunteers of responsibilities. 
"We love what we do, and we're excited that it continues to grow and grow organically," Job says. 
It's no wonder Young Chicago Authors earned a MacArthur Fellowship worth $625,000 — AKA a "genius grant." 
SignUpGenius is proud to help community groups that strive to reach and educate students every day. Now that's smart.