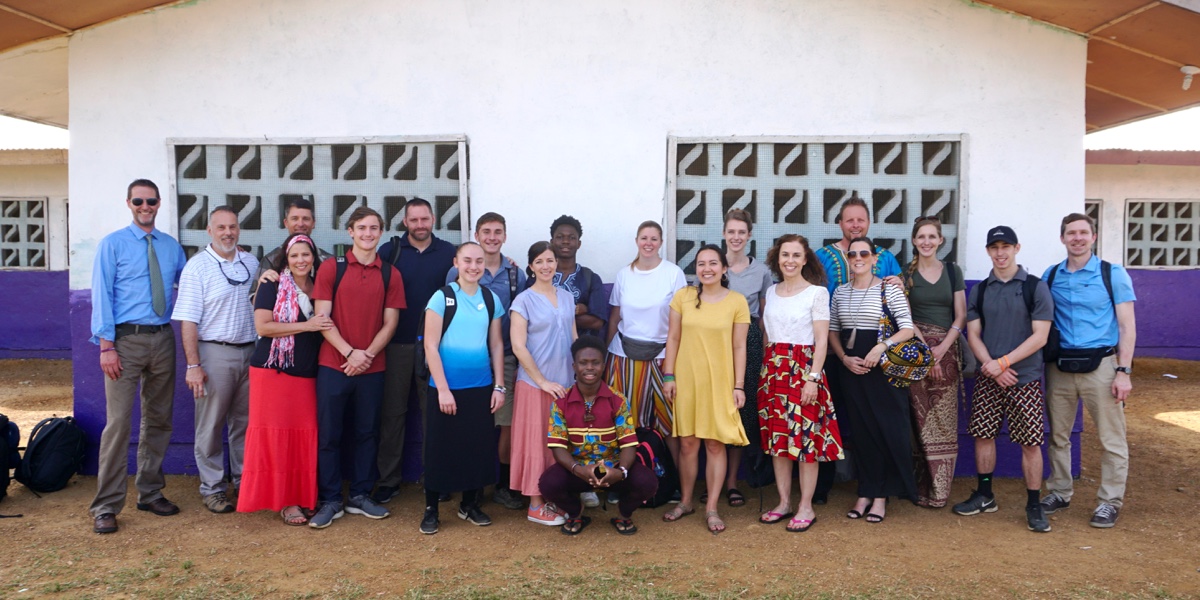 Since 2012, SignUpGenius has sent team members to Liberia, West Africa to support African Christian Fellowship International (ACFI), one of our main giving partners.
I was able to go on the trip this year, and I had a wild and wonderful experience working with ACFI leaders — plus, I got to browse the marketing section of the ACFI library!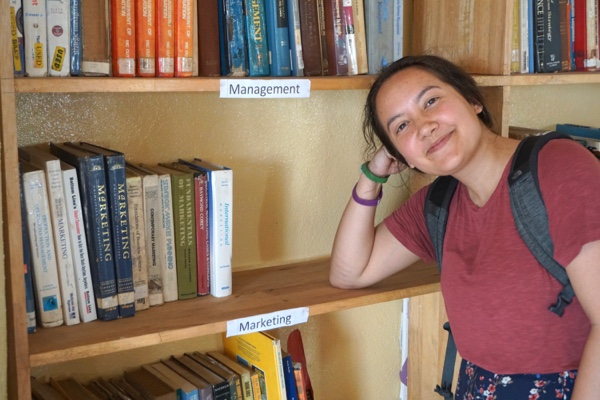 Our mission trip team of 20 (led by executive geniuses Dan and Angel Rutledge, and including genius senior web developer Phillip Molaro) saw firsthand how ACFI is serving one of the world's 30 least developed countries, according to a 2018 study by the United Nations. ACFI is working hard to provide education for indigent and orphaned children in Liberia.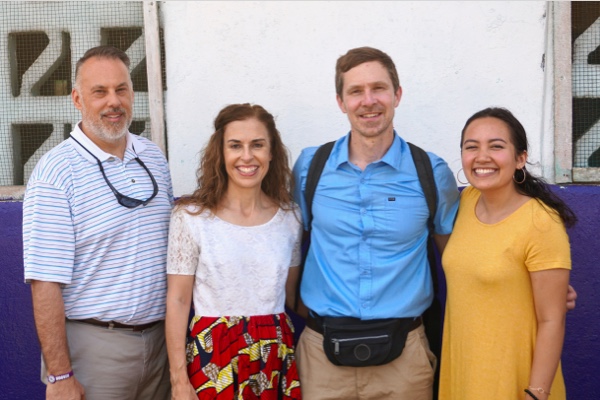 Our team stayed at Daniel Hoover Children's Village, a mission boarding school that ACFI started for orphaned and displaced children after nearly 14 years of civil war ended in 2003.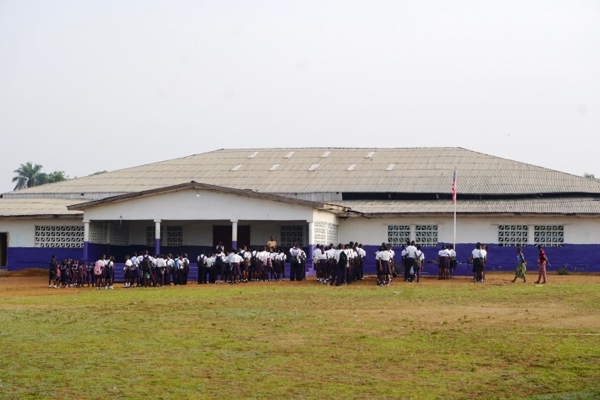 We also visited three of the other schools that ACFI has started in the surrounding area, including two private day schools and the Oscar and Viola Stewart School for the Deaf, a boarding school where deaf and hearing students learn together. 
One of our top priorities for the trip was to help collect supporting data for the sponsorship program that connects donors with students at both Daniel Hoover and the School for the Deaf, providing funds that allow children to attend and live at the schools when their families would otherwise be unable to afford it.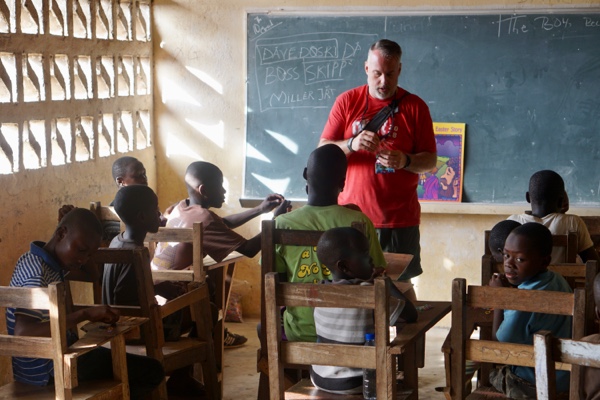 I spent mornings with students as they wrote letters to current and potential sponsors, and watching them write was so rewarding. These kids are exceptionally bright and eager to share their favorite school subjects, prayer requests and dreams.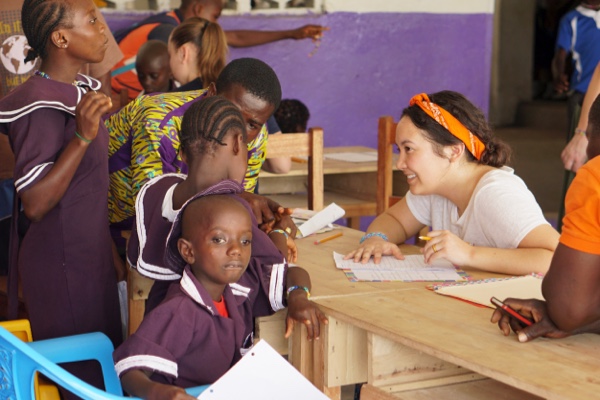 High school students (and some young adults working as TAs and advisors at the schools) took part in afternoon training sessions covering topics like finance, business and personality. Dan and Angel met again with a handful of students who filled out business interest forms during the large group training.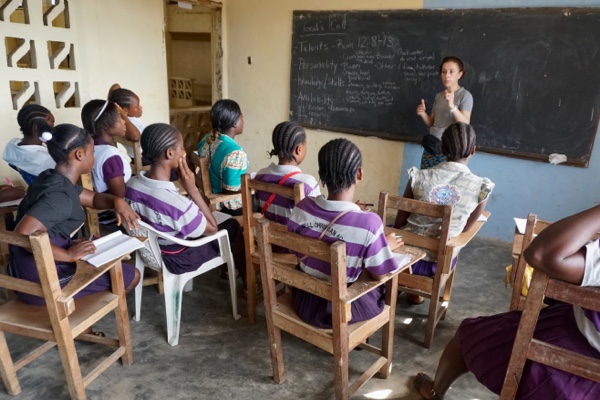 Several young entrepreneurs prepared business plans to review with Dan and Angel — particularly young women who have boundless ideas for revitalizing the Liberian economy. They have grown up seeing their mothers hold together households and businesses in the midst of a recovering postwar society with a smaller male population.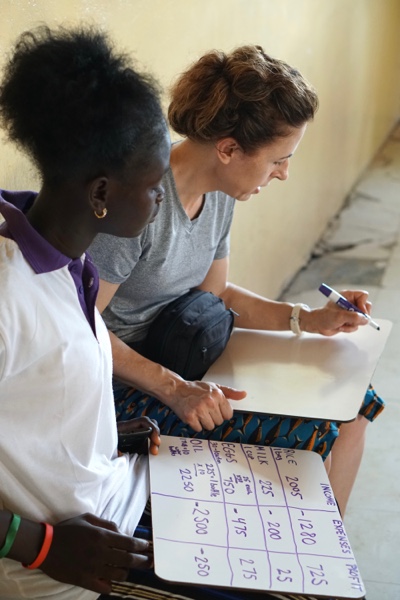 At the end of the week, our team put together an appreciation ceremony for the staff and alumni, complete with dinner and gifts. We got to hear from a few alumni who are starting a Daniel Hoover Alumni Association, and it was wonderful to see the strong, resilient young people who are starting out their adult lives on a mission to build a peaceful, compassionate, better Liberia.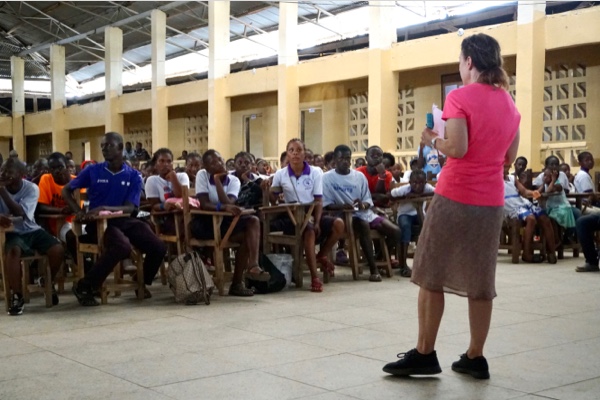 The core of our giving program here at SignUpGenius is advocating and caring for vulnerable children. We left Liberia deeply encouraged by the unquenchable joy filling the children that ACFI serves, and I am in awe of how they are growing up into men and women of fiery ambition, eternal courage and enormous faith.