Introducing LumaPay: A Brighter Way to Pay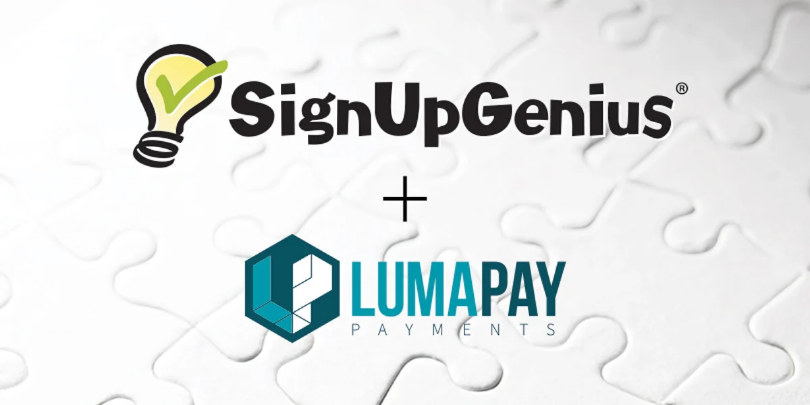 At SignUpGenius, we strive to build software solutions that help our customers increase engagement with their communities and gain access to important data-driven insights — all to better streamline group management. 
Our newest technology, LumaPay, powered by Stripe, brings the strength of leading online payments tool Stripe together with SignUpGenius — making payment processing both easier to use and more profitable. The payments tool integrates with SignUpGenius and our Lumaverse Technologies brands: NonProfit Easy, TimeTap, Fundly, Membership Toolkit, Learning Stream, and Registration Max to provide more to our customers.
With LumaPay you now get: 
Increased dashboard functionality and reporting through Stripe 
Payment collection via digital wallets (Google Pay and Apple Pay)
Direct customer service with the brands you work with 
Easy money transfer directly to checking account  
Ability to add additional users and change administrators within Stripe account
Branded customer receipts with your logo and brand colors
Top security and fraud protection
Have questions? We're happy to help! Please
contact our support team
. 
Want to learn more about how to get started setting up LumaPay and collecting money on your sign ups? See our helpful guide to walk you through the process.