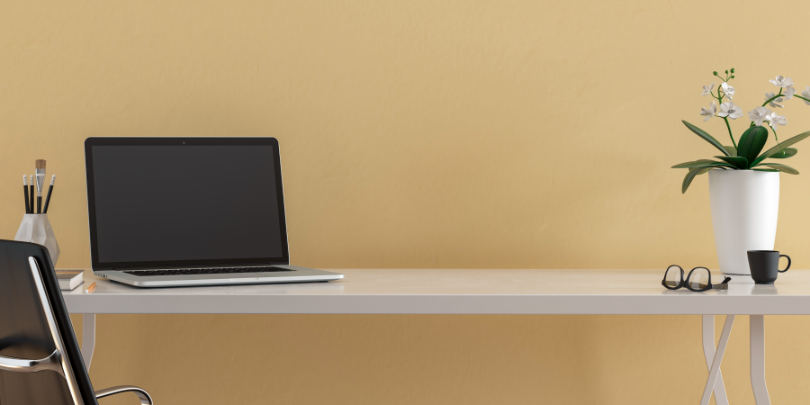 In 2020, online planning and virtual meetings were not only useful, they were essential. As we head into the new year, digital organizing continues to play an important role in connecting with groups and serving organizations in virtual ways. Have you considered how you'll embrace your digital world moving forward? Here are our best tips for approaching your virtual life with peace, calm, and heart.
Clarify Your Values
The way we spend our time reveals what we value most.
Align your personal values with how you spend your time in 2021. This practice of alignment requires saying "no" to some good things so you can say a full "yes" to the most important things. Then synchronize your calendar with those priorities.
Relationships need to be nourished through ongoing communication, especially as people have experienced an increase in loneliness through the pandemic. Set up your digital channels so they easily facilitate connection. Set reminders for birthdays, anniversaries, and major life events so you can pick up the phone or mail a card at the appropriate time. Print names in your journal, digital calendar, or paper planner to remind you to check in with those you value on a regular basis.
Create Focus
Distraction accounts for
a third of both time and salaries
across American businesses as stress depletes immune systems and increases our health risks. Evaluate your workspace, school space, and home organization tools to make sure you are set up to succeed and carry out a
stress-free lifestyle
.
Software as a Service - Invest in the necessary software subscriptions you need to help you boost productivity and organize your digital activity at work and at home. These can be paid apps, note-taking tools, graphic design aids and social media content planners. Use sign ups to organize everything from parent teacher conferences and nonprofit work to COVID-19 vaccinations for employees.
File Storage - Back everything up in the cloud. Move documents off your device to the cloud by choosing a storage plan and subscription. Dropbox, Box, Google Drive, iCloud, Microsoft One Drive are popular options. While you are at it create naming conventions or a file hierarchy you can use across all your files to stay organized and keep everything easily searchable. Make sure you delete duplicate files and tackle all those photos in the process.
Commit to a Calendar - Keeping everything in one place is pivotal for an accurate glance at the day's commitments. Once you decide on a format for your calendar (Google Calendar, Outlook Calendar, Cozi Family Organizer, etc.) think about how you can make your calendar work for you. Do you need to set reminders? Should you incorporate a meal planning element? How can you compile as much information as possible in each business meeting invite so everyone is on board and the agendas allow people to prepare for discussion? How will you manage multiple family members in different places at once?
Set Up for Hybrid
As we round the corner of 2020, we enter a new hybrid-friendly world. The future of work and school is hybrid remote/in-person, some events happen in-person while others are completely virtual. Each organization, geographic region, and family approaches the hybrid concept differently, so how can you feel confident in the ways you set up your digital calendar in this new year?
Integrate Personal and Work - These areas of life used to have clear boundaries for most of us, but now we willingly combine the environments and recognizing the strengths in both. Introducing your pup on a zoom call for work can bring social connection and smiles while a flexible workday offers the freedom for the family to gather at the table for a full breakfast or a brief lunch.
Embrace Data Security - As our long list of passwords grows and the world grows in complexity it is important to have a plan for the way you store your passwords. For best results store passwords in a password-specific app on your device and back them up in the cloud.
Rethink Education - Our educational environments have changed significantly, but we can still show our teachers we appreciate them, show our kids how to pay attention in a Zoom meeting, while also carving out brain breaks for them throughout the day. We can take a hold of our schedules even during hybrid educational experiences.
Declutter Digitally
Just as your kitchen counters become cluttered, so can your digital spaces. Spend some time this month organizing your technology and implementing positive habits for an organized life.
Unsubscribe - Go through your email inbox, credit card statements, and memberships. Close unused accounts and cancel unnecessary subscriptions. This is a great time to reevaluate your finances and budget for organizational tools you will use.
Phone Organization - Delete Apps you do not use to clear space on your devices. Monitor your notifications and if they are stressing you out go ahead and silence them.
Simplify Scheduling - Create effortless ways for people to book appointments with your business, sign up to participate in your next volunteer event and receive automatic reminders regarding their specific time slots.
Get Ready to Learn
As we head into 2021, let's ask how can we grow and change through online learning to become the best possible version of ourselves.
Incorporate Experiential and Active Learning - Teachers can include active learning strategies in the classroom with students and families can create active learning through togetherness, tradition, and gathering opportunities.
Set a Routine for Exercise - Choose a podcast and set out for a run, walk, or hike at the same time each week. Carve out time for physical fitness while learning and your brain and body will benefit.
Prepare to Give Back
Virtual service opportunities are on the rise and giving back to others creates feelings of wellbeing and joy for those involved.
Serve Together - Gather your family or friends (virtually) and come up with a few ideas for positively impacting your world this year. How can you work together to help others, even when meeting in person can be challenging?
Raise Money - Consider crowdfunding for a cause you care about and inviting others to join you in doing so. Clearly communicate the organization's mission and why you care about it to inspire others to get involved.
Give Back While Giving - Create a list of sustainable products or online gift cards you want to provide as gifts for loved ones this year. If you start this list at the beginning of the year you can add to it as time goes on and when a birthday or anniversary comes along you can send a meaningful gift in the mail or through email.
Just as we clean out our pantries and sort through the junk drawer at home, we now tend to our digital worlds. Use these ideas to create a custom plan to get organized and stay organized in 2021.