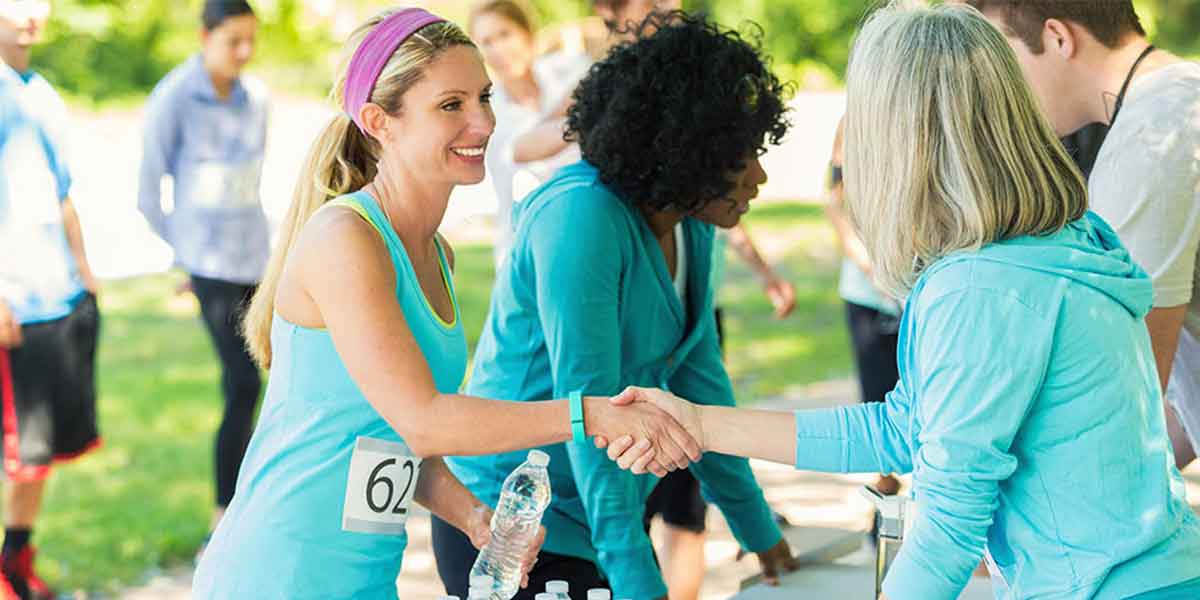 Fall and end-of-year fundraising is in full swing, and chances are you're raising money for your favorite groups and causes.  
Chances are you're also heading online for part of your giving campaign, so we reached out to Software Advice Market Researcher Justin Guinn for advice on the strategies and fundraisers most likely to help your group succeed.  
His research has appeared in publications like the New York Times, Forbes and Time magazine. Read our Q&A for his genius answers to some of your most pressing fundraising questions. 
SignUpGenius: If you've got a small budget, what are the best fundraising events to hold?
Justin: Our research on fundraising best practices found that the most effective small budget events are fun runs and walks. These events are typically low overhead, easy to plan and offer moderate to high revenue for fundraisers. This fundraising event is a great fit for schools, smaller nonprofits and volunteer run organizations.  
SUG: What if you're a larger group — any events that have the best return on investment or any you would steer clear of?
Justin: We found that although they're expensive and moderately difficult to plan, benefit concerts have the highest ROI for larger organizations. These events have a lot of moving parts: securing a venue, coordinating musicians, advertising the event and day of event management. Its a lot of work and requires some capital to get started, but the payoff can be significant, raising both funds and awareness. On the opposite end of the spectrum, we found auctions are the easiest to plan but offer the least ROI. 
SUG: How can groups encourage online giving to supplement fundraising?
Justin: Online donations have exploded onto the fundraising scene in recent years, but effectively utilizing the capability requires a detailed plan. Organizations should support their online giving by promoting it through social media and email marketing and making sure it is integrated into their overall development plan.  
SUG: What software advice would you give groups that are launching an online giving or capital campaign as part of their fundraising
Justin: For groups looking to launch an online giving campaign, you need to implement some sort of formal online giving platform. These systems offer users a wide array of features and reports to optimize the campaign. This includes customized pages for every event, donation/pledge tracking, recurring payments plans and social integration for benefactors to share pages on their own social channels. 
SUG: How can software help nonprofits and other groups be more efficient in their fundraising efforts?
Justin: The reporting features of these online giving platforms enable nonprofits to build segments and personas of their givers based on amount and frequency of donations. Nonprofits can then analyze these groups to spot trends and identify aspects to look for when trying to bring on new highly valuable benefactors. 
Thanks to Justin for sharing his research with us. Software Advice hosts research and reviews of registration software, event management comparisons and software for small businesses and nonprofits. You can find SignUpGenius' listing here. 
SignUpGenius can help your group raise and collect money with our online sign ups and SignUpGenius Payments. Learn more on our online fundraising page.