Bright Blessings Brings Joy to Children During the Pandemic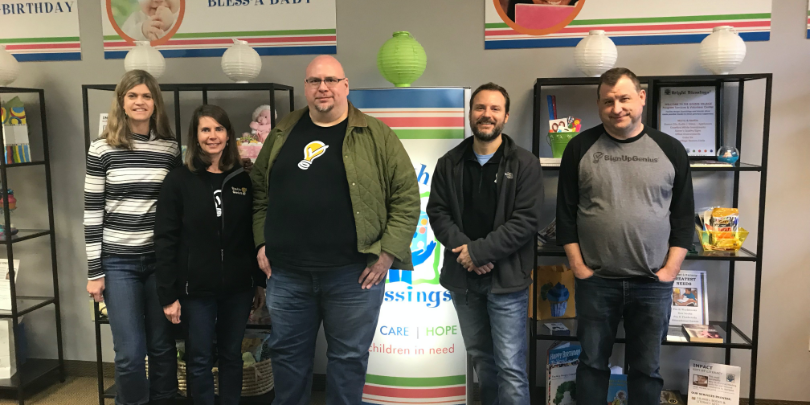 Nonprofits face unprecedented challenges as the COVID-19 pandemic devastates our communities. These organizations have adapted quickly to continue their world-changing missions while facing restrictions on volunteers and declines in donations.

Bright Blessings is a nonprofit that brings gifts of joy, care and hope to children experiencing homelessness and poverty in the greater Charlotte, North Carolina region. Melissa Tamez, development manager at Bright Blessings, shares how their team shifted in response to COVID-19 and how their community is rallying with support.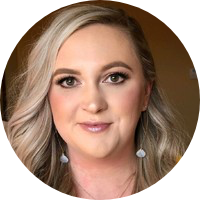 Melissa has been with Bright Blessings since 2018. She lives with her husband, 6-year-old daughter and two 9-month-old golden retrievers. Melissa enjoys singing, cooking and spending time with family and friends.

SignUpGenius: What was the first impact of COVID-19 on your nonprofit?

Melissa Tamez: The biggest impact we saw first was our inability to have volunteers in our facility. Part of our mission is mobilizing community volunteers to serve homeless and impoverished children. Our volunteers make our organization what it is. In the first couple of weeks donations were at an all-time low. Phones were quiet, no one came by with items, no online donations came in. We did end up furloughing a few employees. We weren't able to complete our student services birthdays for this school year due to schools being shut down. We had to stop sending groups to shelters to host parties with children.

SUG: How did you shift your events and fundraising strategy?

Tamez: We have moved our annual golf classic from March to August. We were planning a large gala in October and we've decided to move that to 2021. Those events have the biggest financial impact on our organization, and fundraising without them looks really different. We were very honest with our current constituents and to anyone following us on social media that we needed help. Both financially and with in-kind donations. We're blessed to have seen so much support throughout all of this. Our financial donations are up, our in-kind donations are through the roof. Those first couple of weeks of radio silence were tough, but this community absolutely stepped up and helped us make things work.

SUG: How has the pandemic affected the people you serve?

Tamez: We serve homeless and impoverished children from birth to age 18. Their situations don't change because of a pandemic. We had to keep serving them in whatever ways we could. Thankfully, the food distribution sites (mostly schools) that were set up by school systems have allowed us to distribute hygiene kits, supplemental nutrition snack packs, and joy bags at the sites. The response to our offering this has been overwhelming. We've been able to distribute thousands of items to families in need. We know this doesn't solve all their problems but it's something. It offers a little hope in a dark time. These children are living lives that are probably scary on a normal day. This has to be terrifying for them. We hope they feel supported and cared for when they receive items from us.

SUG: What initiatives are most important for your nonprofit during this time?

Tamez: Our main focus has been to keep serving children in need and keeping our doors open so that when things are back to normal we're able to keep going. A situation like this can be crippling for businesses and nonprofits alike. We knew if we didn't ask our community for help, we'd be one less avenue for children to turn to when they need help. Giving up just isn't an option. We have served over 10,000 children in 2020. Our top priority has always been and will always be the children we serve. Everything we do is for them.

SUG: How can volunteers still support your mission?

Tamez: You can donate financially through our website or by mailing a check to 1150 Crews Road Suite C Matthews, NC 28105. You can visit our website and click on the "get involved" tab, then "volunteer from your location" to find plenty of ways to help from where you are. As of June 1, we will be accepting volunteer groups in our facility again (yay!). We have new sanitation and safety protocols in place. If you have a group that would like to come in and help, there is a form on our website under "get involved" then "volunteer as a group" that will get your information to the right person and we can schedule you.
We're grateful to Bright Blessings for bringing joy to children in need in our community during this challenging time.