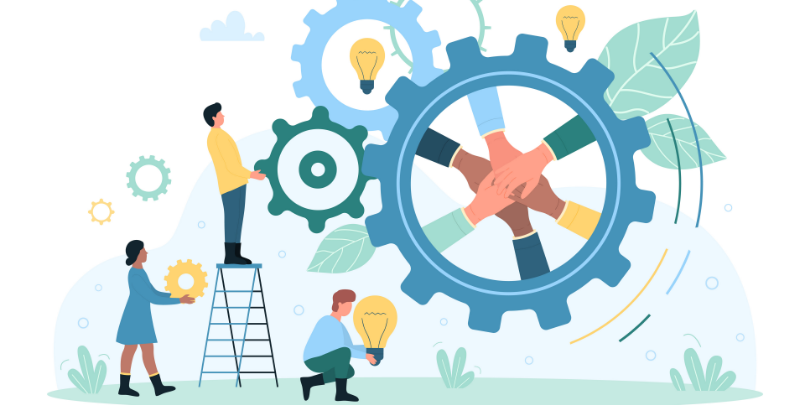 Since the rise of remote work, many teams are collaborating from different locations around the country and the world. It can be a challenge to grow your company culture when your team is spread out, but there are many ways to connect and have fun together. Take time to consider the elements of your culture that are most important, such as innovation, empowerment, and community service.  
Sign ups help organize company events whether your employees are based in an office or work remotely. Check out these sign up ideas to grow your company culture and uplift your team. 
Professional development 
Invest in your employees by offering training or
lunch and learn events
to support their career growth. You can bring in an outside expert or invite a senior leader to share their expertise and encouragement. Create a sign up to
manage registration
for career development sessions or a series. 
If you're planning a training event with a number of dates and times, you can simplify the process by auto-generating time slots. This feature eliminates the need to set up individual slots, populating event times based on the details you submit. 
You can also organize learning events that focus on topics to empower employees outside of the office such as financial management, health and fitness or even cooking. Or for fun, host a "show and tell" style event where employees can sign up to share something valuable with the team (anything from life hacks to making guacamole).  
Offering growth opportunities shows your commitment to enriching your team members in their careers and beyond.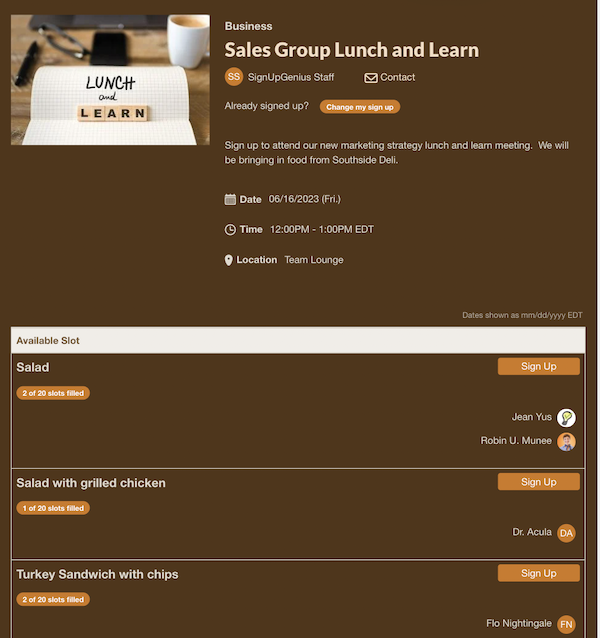 Company service project 
Giving back is an important part of your company culture, whether you donate to charitable causes, volunteer as a group or both. Sharing your success with the community and the world connects your mission to a greater purpose and shapes how your employees view their work. 
Sign ups simplify organizing for group service projects, making it easy to invite your team to participate in volunteer opportunities. If employees live in the same area, volunteering together in person is a great way to support local nonprofits and promote team building. If your team works remotely, you can create a sign up inviting people to "volunteer in your hometown" within a certain time frame.  
After employees sign up, you can share important details about your service project with custom reminders and confirmation emails. You can set up messages to send automatically and attach waivers or other paperwork to complete. You'll save time by simplifying communication with your team and taking care of administrative work in advance. 
If possible, plan to meet for lunch or coffee after volunteering, or schedule a virtual get together. Ask team members to share their experiences and what they learned, and if they have ideas for how you can make a difference next time.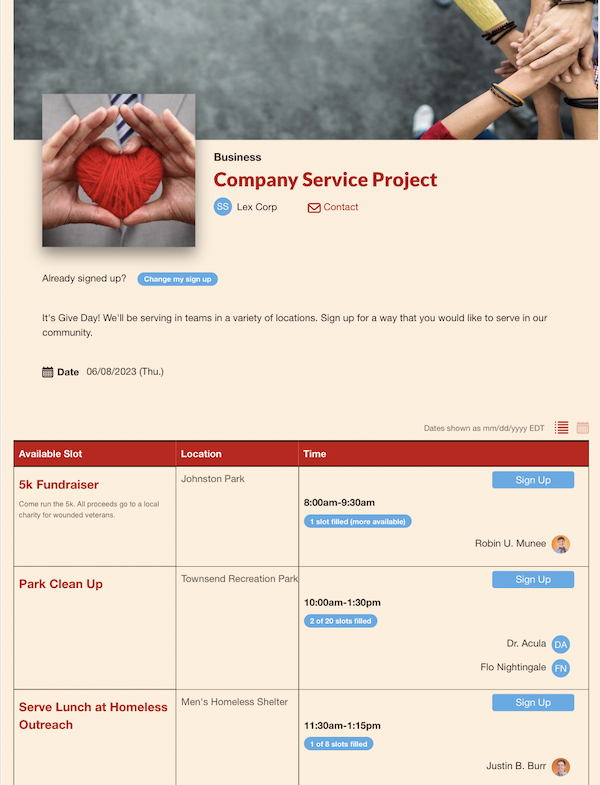 Team Building Fun 
There are many ways to plan fun experiences for your team that also give people the chance to connect and collaborate. You can plan an outing to an escape room, book a group cooking class or host a virtual trivia event. Create a sign up and choose from
hundreds of designs
to invite employees to an event or a series of events. 
Our multiple administrator feature gives you the ability to share organizing responsibilities with other team members. It's easy to assign different levels of permission to others, allowing some people to just monitor sign up slots and others to add volunteers or make changes to the schedule. This feature makes it easy to collaborate and simplify planning for your events. 
In between events, encourage team building by adding short activities to regular meetings. Try icebreaker games like Two Truths and a Lie or throw out an icebreaker question to kick off a meeting.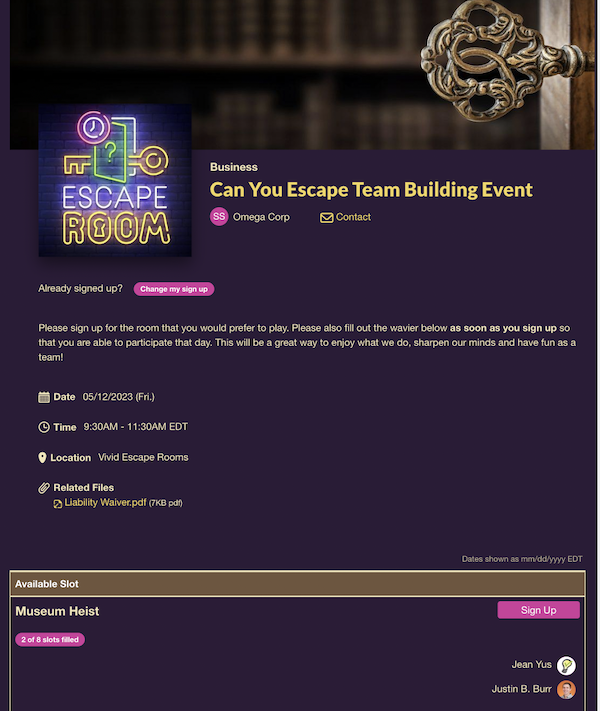 Growing a strong culture has many benefits for your company and your team. Ask for feedback on your company events and invite team members to share ideas for the future.