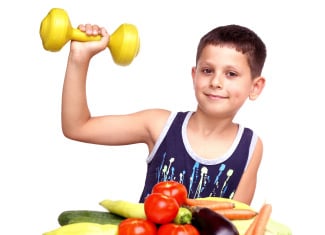 Want to encourage parents to bring nutritious snacks for your child's game or practice? Post these healthy ideas for all moms and dads to see as they prepare the team snack. 
1. Diced watermelon, cantaloupe or honeydew melon
2. Pepperoni slices & wheat crackers
3. Homemade trail mix in individuals bags (Mix raisins, almonds, granola, nuts, dried fruit.)
4. Waffle skewers (Cut one cooked waffle in 9 pieces. Thread waffle pieces, banana slices, peanut butter and grapes on pretzel sticks or wooden skewers.)
5. Carrot or celery sticks with hummus
6. Hard boiled or deviled eggs
7. Individual boxes of whole grain cereal with milk
8. String cheese
9. Whole grain muffins 
---
Organize team snacks with an online sign up. SAMPLE
---
10. Popcorn
11. Nuts and sunflower seeds
12. Fruit skewers (Simply slide grapes, strawberries, melons, apples - or fruit of your choice – on wooden skewers.)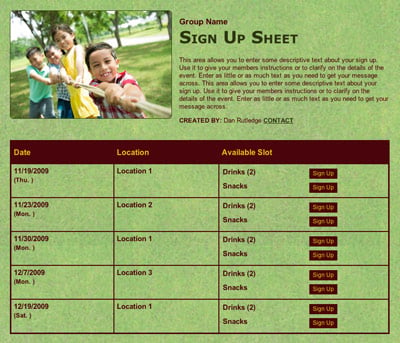 13. Yogurt tubes that were frozen the night before and kept in a cooler
14. Applesauce in pouches (Try brands like GogoSqueez.)
15. Small bags of pre-sliced apples slices (You can find these in produce section of grocery store.)
16. Granola bars (Look for brands containing less sugar, more whole ingredients.)
17. Half a sandwich, made with lean meat and cheese or peanut butter and honey
18. Rice cakes
19. Whole grain fig newtons
20. Frozen grapes, kept in cooler
---
Team carpools made easy with SignUpGenius! SAMPLE
---
21. Orange slices or clementines
22. Individual bags of dried cranberries (These can usually be found at grocery warehouses.)
23. Colorful chopped vegetables with ranch dip
24. Cut a Bagel in fourths, top with peanut butter or cream cheese
25. Tortilla rollups, made at home, filled with peanut butter and honey or fruit
26. Mini sandwiches: whole grain crackers, peanut butter, or lunch meat and cheese
27. Pirate's Booty in small bags
28. Frozen fruit juice bars (Look for brands made with real fruit, or make your own!)
29. Beef Jerky
30. Pretzels/corn nuts
Keep in mind that the best drink to accompany these snacks is water. If you consider an alternative, read labels and seek out real fruit options that are low on added sugar. It never hurts to be choosey on what you serve young athletes. Keep them healthy on and off the field!
Janis Meredith writes Jbmthinks, a blog on sports parenting and youth sports. After being a coach's wife for 29 years and a sports parent for 21, she sees issues from both sides of the bench.