40 Inspiring Sports Quotes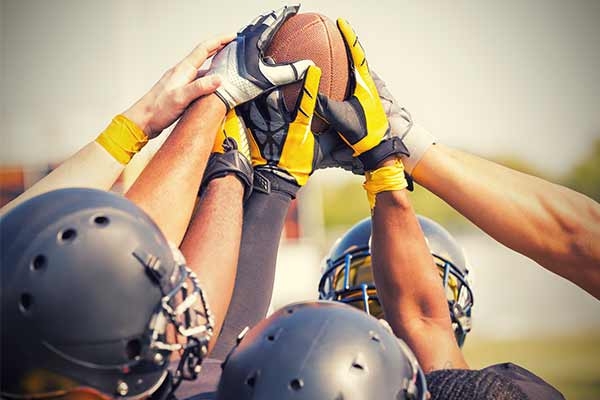 Sports can unify, excite, frustrate and inspire us like nothing else. Competition can bring out the best in people, and we hope these 40 favorite sports quotes will inspire you in the quest to achieve more.  
A life is not important except in the impact it has on other lives. - Jackie Robinson, first black professional baseball player
I am a member of a team, and I rely on the team, I defer to it and sacrifice for it, because the team, not the individual, is the ultimate champion. - Mia Hamm, professional soccer player and two-time Olympic gold medalist
I've missed more than 900 shots in my career. I've lost almost 300 games. Twenty-six times I've been trusted to take the game winning shot and missed. I've failed over and over and over again in my life. And that is why I succeed." - Michael Jordan, six-time NBA champion
Leadership is getting someone to do what they don't want to do, to achieve what they want to achieve. - Tom Landry, Dallas Cowboys coach, 1960–1988
It is not the size of a man but the size of his heart that matters. - Evander Holyfield, professional boxer
You were born to be a player. You were meant to be here. This moment is yours. - Herb Brooks, Olympic gold medal-winning USA hockey coach
I have believed that real, lasting success is defined not only by the accumulation of winning but also by the manner of victory. It's not enough simply to win. It is considerably more profound if success is achieved with integrity and care. - Jackie Stewart, three-time Formula 1 world champion  
---
Schedule team volunteers with an online sign up. SAMPLE
---
A trophy carries dust; memories last forever. - Mary Lou Retton, Olympic gymnast and gold medalist
In the dust of defeat as well as the laurels of victory there is a glory to be found if one has done his best. - Eric Liddell, Scottish runner and Olympic gold medalist
I do a little sign on the court every time I make a shot or a good pass and I pound my chest and point to the sky. It symbolizes that I have a heart for God … it's a reminder of who I'm playing for. - Stephen Curry, professional basketball player and NBA champion
If everything seems under control, you're just not going fast enough. - Mario Andretti, Formula 1, Indy Car and Daytona racing champion
What makes something special is not just what you have to gain, but what you feel there is to lose. - Andre Agassi, professional tennis player and winner of eight Grand Slam titles
I would rather be remembered for the person I am outside of the pool. World records will be broken. Times will be broken. I want to be known as someone who handles herself with respect, sportsmanship and with love. - Missy Franklin, five-time Olympic gold medal swimmer
Enjoying success requires the ability to adapt. Only be being open to change will you have a true opportunity to get the most from your talent. - Nolan Ryan, professional baseball player
Never let the fear of striking out get in your way. - Babe Ruth, Hall of Fame professional baseball player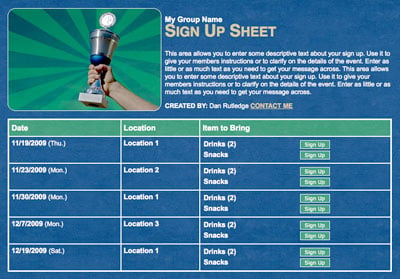 It's not the will to win that matters — everyone has that. It's the will to prepare to win that matters. - Paul "Bear" Bryant, six-time national champion football coach
True heroism is remarkably sober, very undramatic. It is not the urge to surpass all others at whatever cost, but the urge to serve others at whatever cost. - Arthur Ashe, professional tennis player
One man practicing sportsmanship is far better than 50 preaching it. - Knute Rockne, Notre Dame football coach
The most rewarding things you do in life are often the ones that look like they cannot be done. - Arnold Palmer, professional golfer
Watch your actions, they become your habits. Watch your habits, they become your character. - Vince Lombardi, Hall of Fame NFL coach
You'll score a lot of goals in your career but not one of them will happen without the help of a teammate. - Abby Wambach, professional soccer player and two-time Olympic gold medalist
Champions keep playing until they get it right. - Billie Jean King, professional tennis player
If you make every game a life and death proposition, you're going to have problems. For one thing, you'll be dead a lot. - Dean Smith, Hall of Fame basketball coach
God's definition of success is really one of significance — the significant difference our lives make in the lives of others. - Tony Dungy, NFL football coach and announcer
A good hockey player plays where the puck is. A great hockey player plays where the puck is going to be. - Wayne Gretzky, Hall of Fame professional hockey player
---
Organize a sports camp or clinic with an online sign up. SAMPLE
---
Tennis is just a game, family is forever. - Serena Williams, professional tennis player
Success isn't final, failure isn't fatal, it's courage that counts. - Alicia Coutts, Gold medal Olympic swimmer
So many people along the way, whatever it is you aspire to do, will tell you it can't be done. But all it takes is imagination. You dream. You plan. You reach. - Michael Phelps, Olympic swimmer with 23 gold medals
Don't let this (football) be the best thing that ever happens in your life. Maybe it'll be the best sports event, but don't let it be the best thing. Make sure you're a better father than this today. Make sure you're a better husband than this today. Because this goes away. … It's a game." - Mack Brown, Texas football coach, 1998-2013
To me the beauty of teamwork is the beauty of our sport, where you have five acting as one. You become selfless. - Coach Mike Krzyzewski, Hall of Fame basketball coach
Life is gonna throw you curve balls and it's how you deal with them and your attitude and your work ethic. - Kerri Strug, Olympic gold medalist gymnast
Age is no barrier. It's a limitation you put on your mind. - Jackie Joyner-Kersee, Olympic gold medal track and field athlete
Success is no accident. It is hard work, perseverance, learning, studying, sacrifice and most of all, love of what you are doing or learning to do. - Pele, Brazilian professional soccer player and winner of three World Cups  
---
Plan a running club with an online sign up. SAMPLE
---
Some may have more talent than you, but there is no excuse for anyone working harder than you do. - John Tavares, professional hockey player
During my 18 years, I came to bat almost 10,000 times. I struck out about 1,700 times and walked maybe 1,800 times. You figure a ballplayer will average about 500 at bats a season. That means I played seven years without ever hitting the ball. - Mickey Mantle, Hall of Fame baseball player
The real make of a man is how he treats people who can do nothing for him. - Darrell Royal, Texas football coach, 1957-1976
Don't give up. Don't ever give up. – Jim Valvano, national champion basketball coach and founder of the "Jimmy V" Foundation
Impossible is not a fact. It's an opinion. Impossible is not a declaration. It's a dare. Impossible is potential. Impossible is temporary. Impossible is nothing –Muhammed Ali, American heavyweight boxer
If you aren't going all the way, why go at all? - Joe Namath, Super Bowl champion quarterback
It ain't over till it's over. - Yogi Berra, Hall of Fame baseball player, manager and coach
It's time to get your sweat on! Use these inspirational quotations to achieve your own audacious goals.
Andrea Johnson is a native Texan now living in Charlotte, N.C., with her husband and two daughters. She enjoys running, photography and good chocolate.