30 Fundraising Ideas for Booster Clubs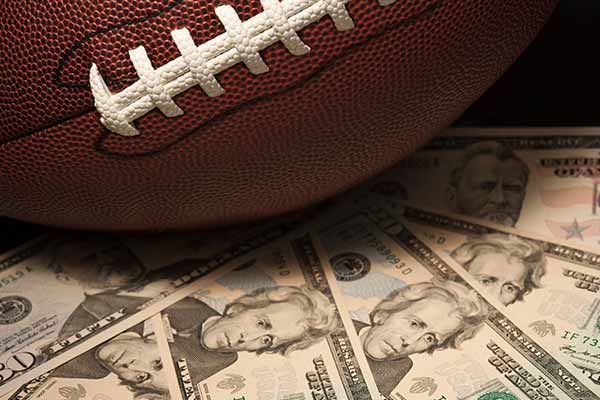 Athletic booster clubs make sure sports teams have everything from adequate uniforms to upgraded facilities — and in turn, these clubs need support from the school community to raise money. Check out these 30 fundraising ideas to help finance the needs of athletic teams and their booster clubs. 
Sports Events 
Burro Basketball - Have team members or key administrators play basketball while riding astride donkeys and sell tickets to the attraction. Riders will need helmets because donkeys can be unpredictable — but that's part of the fun.
Home Run Derby - Great for baseball and softball team fundraisers, a home run derby is a fun way to show off your team's skills with some healthy competition. Invite local sponsors and charge admission for the event, which could have different rules depending on the number of participants or how long you want it to last. One popular format is giving each player 10 outs and keeping track of how many home runs he or she hits, eliminating players until a champion is crowned.
5K Fun Run - Get your team and your community fit with this simple-to-plan fundraiser. Charge entry fees and choose a route. Ask local businesses to sponsor prizes for winners. Genius Tip: Organize a 5K, 10K or fun run with these tips.
Dance Marathon - This one is about stamina, not skill. Invite community members to pay an entry fee to come to dance their tails off, and whoever dances the longest wins a prize. Have staff or athletic team members act as judges who eliminate competitors if they stop moving.
3-on-3 Tournament - Best for soccer or basketball, the three-on-three tournament could include just team members or athletes vs. coaches. Sell tickets and have community sponsors for the event to raise some cash.
Slam Dunk or Skills Basketball Contest - Another fun, no-pressure way for your team to show off their skills is a slam dunk or skills contest. Encourage the team to use props, and invite local bigwigs as judges who will award points for style and creativity. You can sell tickets to your event and encourage community members to pay an entry fee — or even participate if they think they've got what it takes.
Kids' Camp - Have your teams host a camp for local youth athletes, and set a price for each session. Not only is this a great way to raise money, it's also a fun way to get kids excited about sports. Genius Tip: Organize a sports camp or clinic with these ideas.
---
Collect payments for a booster club BBQ fundraiser with a sign up. SAMPLE
---
Community Events 
Bail Me Out - Have high-profile members of the team or school "locked up" in jail and tell them they must raise "bail" from family and friends to get out. Coordinate with local law enforcement officers if they have room at their facilities or create a makeshift jail in the school gym.
Restaurant Night - Work with a local restaurant to have a portion of the day's sales donated to the club or team. You'll need to promote the day with fliers and on social media to let community members know which day to go eat there.
Bingo Hall - Turn your school gym or lunchroom into a bingo hall and have team members and coaches act as announcers, checkers, etc. Charge per card and have local businesses sponsor prizes or cash for winners.
Team Spirit Calendar - Get with a local print shop to create a calendar featuring photos of your team or students on several sports teams in your school's athletic department. You could also get local businesses to sponsor coupons for each month.
School Carnival - Organize a mini-carnival (or a full-blown festival) with classics such as a cake walk, bounce house and dunk tank. Charge admission or sell tickets for games and attractions. Genius Tip: Use these 30 festival games for fundraising.
Trivia Competition - Charge admission for a fun night of trivia by having people pay as teams to enter. Ask local businesses to donate prizes to give the winning team. The trivia questions can focus on fun facts about school coaches and faculty, the history of a specific sport or more!
Hire a Team - Let local organizations "hire" your team to help better the community. The team and coaches could clean a stretch of highway or a local park or volunteer at a senior center. Accept donations or set an hourly fee.
Hairy Scary - Set a fun fundraising incentive like having a coach or principal shave his head or dye her hair a wacky color once a certain amount is raised.
Cow Pie Bingo - This one is a great way to get a crowd out to the football or soccer fields. Mark the field up with a large grid of numbers, and have attendees pay to "bet" on a certain square. Then bring a cow out onto the field and let it roam freely. Whoever bets on the square where the cow deposits a "pie" wins some cash (and the rest of the proceeds go to your club).
Celebrity Waiters - Have team members work as "celebrity waiters" at a local restaurant one evening, with their tips going toward the booster club.
Parking Attendants - Have team members run parking lots at local concerts and other events in town and bring in a portion of the proceeds for the club.
Reverse Raffle - At your club's annual dinner or other celebration, throw a raffle with not-so-great prizes like having to sing in public, shave your head etc. Have attendees pay to get their ticket removed from the pot.
Car Wash - Break out the buckets, sponges and soap for an old-fashioned car wash. Have team members earn their cash by washing vehicles themselves, and charge extra for waxing, headlight cleaning, etc.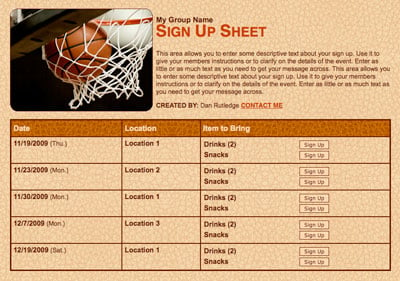 Fundraiser Sales 
Cookie Dough - Sell some dough to make some. Work with a national cookie dough company or see if a local bakery will cut you a deal on their dough.
Christmas Trees - During the holiday season, work with a local tree farmer to sell Christmas trees. You won't need much other than the trees and a large area (like the school parking lot), and possibly a saw and some rope. Charge based on the height of the tree.
Wrapping Paper - Another holiday season favorite, sell unique wrapping paper or sets of paper in different prints with coordinating colors so people's presents will look beautiful under their trees.
BBQ Night - Partner with a local restaurant to sell heaping plates of BBQ, coleslaw, beans and cornbread. Sell tickets ahead of time so it makes the day of pick up a simple process.
Mattresses - Everyone needs them, but no one likes buying them. Work with a local or national company to sell comfy mattresses. You'll need some space for people to try them out, so you may need to use the school gym or another large indoor area.
Pumpkin Patch - Work with a local farmer to offer pumpkins and other gourds of different sizes in the fall. Charge based on the size of the squash, and don't forget to have pumpkin carving kits on hand as well.
---
Plan a booster club potluck with a sign up. SAMPLE
---
Capital Campaign Themes 
When your club has a big ask like a major facility upgrade, new turf or construction of any kind, you'll likely need a capital campaign that will last several months or even years. Here are a few ideas for themes to help rally the community around your cause. 
Work Hard, Play Hard - This theme would work well for new or upgraded athletic fields (or even playground equipment). You can incorporate multiple fundraising ideas that have to do with work — like having the team do community service or wait tables at a restaurant.
Keep Tradition Alive - Tap into nostalgia by getting alumni involved in your capital campaign. For example, you could host a dinner for long-graduated team members and put up pictures, trophies, vintage jerseys and the like. Invite current team members to attend the dinner and talk about how the new field/new construction will improve the school.
We Got Spirit - Plan a school-spirited campaign that incorporates several fundraisers, such as selling gear in your school's colors, offering the community discounted tickets to sporting events and more. Get local businesses involved with a promotion like "Paint the Town Red" (or whatever your school's colors are), and sell wreaths or other door decorations in your school's colors.
Field of Dreams - Take a cue from this classic sports movie for your capital campaign. Sell inscribed bricks for walkways and have the community vote on who the facility should be named after to encourage participation. Genius Tip: Try these 25 tips for organizing a capital campaign.
However you decide to raise funds, make sure booster club members and the community know the impact of their donations — they'll be helping students learn the virtues of teamwork, perseverance, sportsmanship and more. 
Sarah Pryor is a journalist, wife, mom and Auburn football fan living in Charlotte, N.C.