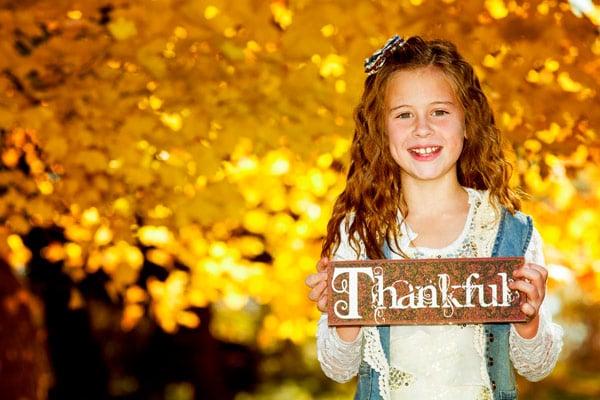 Handprint turkeys and paper pilgrim hats are great, but once your kids have made them for a few years in a row, they want something new and different to do at their school Thanksgiving party. Here are some fresh ideas that'll keep the kids interested and learning — in every school subject area. 
History
A lot has happened in America since the pilgrims landed on Plymouth Rock in 1620. Help children understand the historical significance and how it relates to their lives today. 
Thanksgiving rewind. What was Thanksgiving like 100 ago? Turns out it was kind of like Halloween. People wore masks and made mischief. Create your own Thanksgiving masks and talk about the traditions we observe now that might seem strange to people in 1915. For example, flying giant balloons through downtown Manhattan or watching hours of football on TV.
Think global. Thanksgiving is uniquely American, but many cultures hold harvest festivals during which they give thanks for their great bounty. Learn about and even practice some foreign traditions. Sample yam-based dishes like the ones they make in several African countries for their harvest festivals. Make your own version of Chinese moon cakes.
Thanksgiving predictions. What will Thanksgiving look like a century from now? Have the kids draw pictures and write stories about the Thanksgiving of the future. What technology will we be using to cook our turkeys in 2115?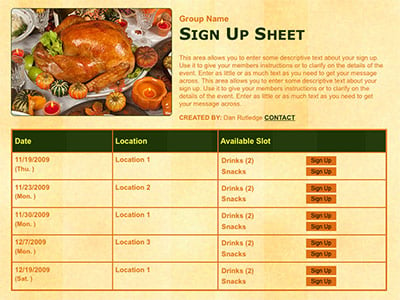 Character Education
Thanksgiving is all about being grateful, so it's the perfect time to emphasize giving thanks and giving back.  
Wordy inspiration. As a group, brainstorm a list of synonyms for gratitude. Then plug them into an online word cloud maker, print the results out and display it prominently during the month of November. Alternatively, you could have children make a list of what they're thankful for and make that into a word cloud — either individually or as a group.
Thanksgiving Guess-Who. Have students write down one thing they are especially grateful for on construction-paper feathers. Gather the feathers into a bouquet, and let one child "pluck" one of the feathers and read it aloud to the class. Then make them guess whose feather it is.
Make a gratitude box. This variation on the gratitude journal might work especially well for the littlest students who can't write yet. Get inexpensive paperboard boxes (or shoe boxes) and decorate with paint, sticker gems or even decoupage. Then have them draw on small pieces of paper things they are grateful for and put the artwork in the box.
---
Coordinate party game and activities easily! SAMPLE
---
Physical Education
The pilgrims might not have run a Turkey Day 5K, but that doesn't mean kids can't stay active around Thanksgiving — especially if they're chowing down for the holiday. 
Thanksgiving badminton. Right about now, the kids might be getting a little fidgety, so let them get their wiggles out with a game of Thanksgiving badminton. Take the badminton birdie, draw a turkey face on it and attach feathers. 
Pilgrim hat toss. If your party MUST involve pilgrim hats, go ahead and make them. But then use them in a game: toss pumpkin seeds in them. See who can get the most in from the farthest distance.
Thanksgiving race. See who can run fastest with their pilgrim hat on or with one of those tiny store-bought pumpkins on their head. Automatic disqualification if it falls off. 
Pumpkin seed balancing act. Take those pumpkin seeds and use them in a Thanksgiving version of an egg race — pile them high on a spoon and see who can run the fastest without any falling off. You could also use cranberries, which could be fun because they roll around when they fall off. 
Gourd bowling. Speaking of rolling, who doesn't love a round of gourd bowling? Get 10 empty soft drink cans and have the kids roll a gourd to knock them down.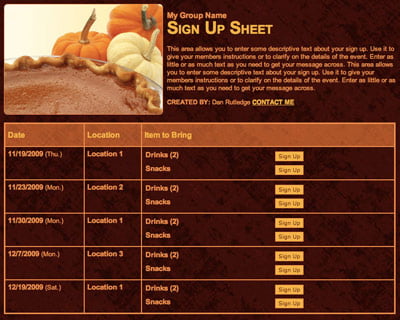 Language Arts
Assigning children to think deeply about what they're thankful for and express it in writing is a great exercise to get kids to open up. Plus, there are a number of books to pull from. 
Say thank you. Learn how they say thanks in 10 different languages. Type the phrases up and make a word cloud out of them.
Make a gratitude journal. It's always nice to send kids home with a craft project they can actually use. Bind together blank pieces of paper — with festive strings or staples. Then have them decorate the cover with pictures of things they are grateful for. Inside, they can keep a running gratitude log. 
Thankful story time. Storybooks are a great way to get kids thinking deeper about gratitude. Read "Did I Ever Tell You How Lucky You Are?" — one of Dr. Seuss' lesser-known classics. Have the kids tell you what they have that they are grateful for. Then, have them tell you what they don't have that they are grateful for.
---
Organize a festive Thanksgiving lunch for faculty and staff at your school! SAMPLE
---
Art
Thanksgiving and the fall season are an inspirational time. Kids will be happy to roll up their sleeves and create some masterpieces. 
Get artsy. Many great American artists such as Norman Rockwell, Roy Lichtenstein and J.L.G. Ferris have captured the spirit of Thanksgiving in their works, which can serve as inspiration for your young artists. Doris Lee's "Thanksgiving" is an especially charming depiction, and the Art Institute of Chicago offers a lesson plan about the 1935 oil painting on its website that's appropriate for all grade levels.
Quote it. Like adults, kids love inspirational quotes. Find a bunch of gratitude-themed quotes online and print them out. Let the kids pick their favorite and then make a frame for it — either with popsicles, glue, paint and other decorations or with an inexpensive pre-made frame kit.
Math  
Thanksgiving presents a surprising amount of ways to get kids thinking about math. After all, you think the pilgrims didn't have to do some calculations on their way over to the New World? 
Count calories. Give the kids a list of calories found in typical Thanksgiving foods, as well as a list of physical activities and how many calories they burn. Have them calculate the calories in a typical Thanksgiving meal, then figure out how long it would take to burn those calories off.
Meal planning. Have you seen the price of turkey this year? Find out the cost of all the different typical Thanksgiving foods and have students calculate the cost of a meal for their family.
Thanksgiving travel. Get out the globe and measure how far the pilgrims travelled to Plymouth. Use the rate/time/distance formula to figure out how long it would take to make the crossing, at various speeds and using various modes of transportation.
---
Gather supplies for a classroom event or activity! SAMPLE
---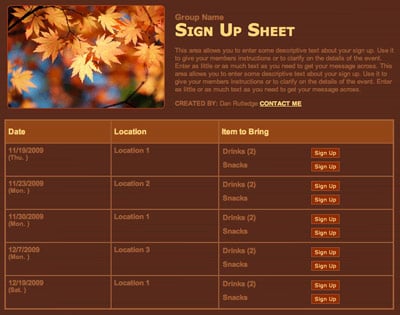 Science  
Thanksgiving is about food, and cooking, after all, is science. From growing plants to gorging on turkey, the holiday presents lessons for children. 
Get in the dirt. Squanto was a Native American man who assisted the pilgrims after their first winter in the New World by showing them how to fertilize crops by burying fish. A few websites offer ready-made food science lesson plans to show how fertilizer helps our food grow. The gist: Plant some seeds with fish emulsion fertilizer and others without. See which ones grow faster.
Recipe for learning. Cooking is a fun way to get kids interested in science. Research the science behind some of their favorite Thanksgiving foods. What makes gravy thick? What makes corn pop? Why does turkey make you sleepy?
Tyrannosaurus Turkey. Did you know that turkeys are believed to be descendants of dinosaurs? In fact, some researchers now believe they are distant relatives of the Tyrannosaurus Rex. Study the ways the T. Rex skeleton is similar to the turkey's. The kids will get a kick out of the idea that they are (kind of) eating a dinosaur for dinner on Thanksgiving.
Food & Fun
Don't forget to have a good time this time of year. There are important lessons to learn, but there's always time for some fun. 
Charlie Brown classic. With a recent "Peanuts" movie, it's a good time to show them what Charlie Brown and the gang were up to when you were a kid, with a viewing of "A Charlie Brown Thanksgiving." Clocking in at about 30 minutes, it's the perfect length to fit into a single sitting.
Fruit cornucopia. Give them a Thanksgiving cornucopia to munch on during the movie. Get sugar ice cream cones and dampen the pointy ends, then curl and let dry. Let the kids fill their horns of plenty with a variety of bite-sized fruit including grapes, apple chunks, melon balls and berries. Add some raisins, nuts, chocolate chips or jellybeans if you want to get crazy.
Thanksgiving stand up. What kind of music did the pilgrims like? Plymouth Rock! Kids love to tell jokes, especially to grown ups. Find a bunch online and print them out. Let the kids pick their favorites and have them transcribe them into a little booklet. And if you really, truly can't do a Thanksgiving party without a handprint turkey, let them make one to decorate their joke book cover.
 Thanksgiving is the perfect time for children to learn about American history and reflect on what matters to them. No matter what subject matter you're trying to teach, there are valuable lessons kids can learn.  
Jen Pilla Taylor is a former journalist and mother of two school-age children.