25 Preschool Graduation Tips and Ideas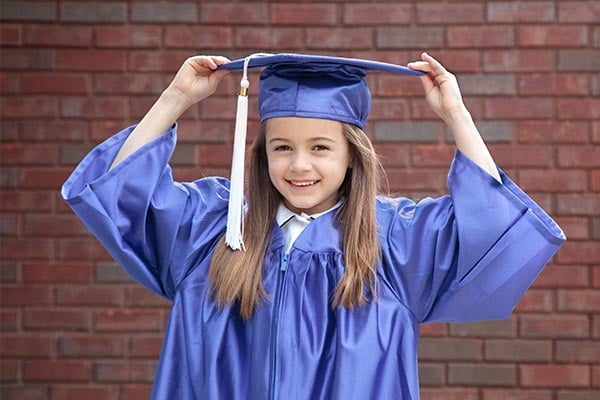 One of a young child's first celebrated milestones is graduating from preschool. For a preschool teacher, it will likely be the most important event you will host during the year. To help inspire your planning, here are 25 tips that teachers, parents and administrators alike can incorporate into your next graduation ceremony. 
Pre-ceremony Logistics  
Pick a Location - Depending on the size of your class and number of expected guests, determine how much space you will need. Consider all the potential options — your classroom, a larger school room or an offsite facility. Genius Tip: Collect RSVPs with an online sign up.
Get it on the Calendar - Scheduling during business hours makes it difficult for working parents to attend. Weekends can be problematic with everyone's commitments. A good choice is late afternoon or early evening on a weekday if you run a full-day program or a morning ceremony if you run a partial-day program. That way people don't have to shift schedules as much.
Set a Budget - Before you start spending, figure out your budget. Do you collect yearly programming fees like many preschools? Decide at the beginning of the year how much of this will go toward the big celebration.
Order Caps and Gowns - Some preschools invest in buying caps and gowns for students. Dry cleaning them and reusing them year after year makes it a solid investment. Plus, kids look super sharp in them.
Plan the Order of Events - Think through the components of the entire celebration. Consider student seating for easy access to the stage for performances and diploma processional.
---
Collect reception refreshments with an online sign up. SAMPLE
---
Put Students Front and Center 
Plan Entertaining Performances - Parents love seeing their children on stage, so consider a class performance to mark this special day. A simple selection of a few songs is an ideal choice. Making this a group effort will ease any performance anxiety — there is safety found in singing in a group. For faith-based programs, consider asking children to recite Bible verses as well.
Hold an Art Show - An easy way to decorate the celebration room without breaking the budget is with student artwork. Parents will love seeing these masterpieces. Pieces that incorporate student photos, handprints and thumbprints can be especially meaningful.
Make a Movie of the School Year - Putting together photographs or video from the year and setting them to music will surely please your guests. Make sure to include every child in your production. Play the video before the ceremony to entertain parents and guests as they arrive.
Create a Wall of Possibilities – Parents will laugh out loud when they read responses to prompts such as, "When I grow up I want to be ____", "My Favorite Food is ___" and "The Best Part of the School Day is ___." Plus, these make cute keepsakes to take home and put in a scrapbook.
Create a Photo Booth – Set out props such as mini diplomas, graduation caps and bow ties. Create a chalkboard backdrop, and let preschoolers take photos with their fellow students or parents.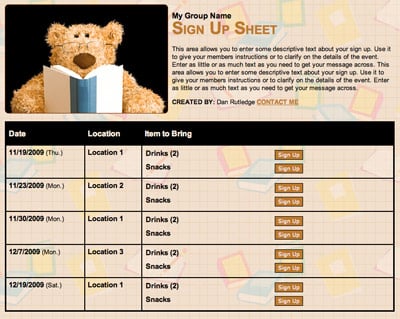 Recognize Your Students — and Teachers 
Hand Out Diplomas - For your graduates, a fun takeaway is handing out diplomas during the graduation ceremony. Search online to find free printable ones. Double check the spelling of each child's name, and tie the rolled diploma with a nice ribbon to enhance the occasion.
Give Special Awards - A nice way to celebrate positive characteristics in each child is giving out special recognition awards. Some choices to consider: Mr. Manners, Best Dressed, Mad Scientist, Amazing Artist, Friendliest Kid and Team Leader.
Print Graduation Programs - Handing out programs to parents upon their arrival is a nice touch. Add a class photo, list the order of events and include graduates' names in alphabetical order. Don't forget to spellcheck.
Remember Teachers - Teachers and administrators deserve to be acknowledged for their hard work as well. Parents can help with this one by asking children to practice their newfound handwriting skills by signing a card. Genius Tip: Parents can go in for a nice gift card by collecting group gift payments on a sign up.
---
Organize RSVPs for a preschool party with a sign up. SAMPLE
---
Don't Forget … 
Set a Time Limit - Matching the celebration's length with the children's attention span will go a long way to ensuring smiling faces all around. Restless children can be hard to keep on track. Estimate each segment's length, adjusting as necessary to stay within your timeline.
Test Equipment Beforehand - In preparation for the big day, check the microphone, speakers and other technical equipment to make sure everything is working properly. It's better to know sooner than later so you have time to correct a malfunctioning piece of equipment.
Rehearse - No matter how big or small the graduation festivities are, it's imperative that both teachers and students walk through the entire ceremony several times. If you are planning to hand out diplomas, practice the handshake and the handoff of the diploma, so everyone knows what to do.
Expect Preschool Behavior - It's hard to know how your students will act in front of a crowd. If someone acts up, do your best to contain the situation. Remember to keep smiling, parents will understand.
Establish a Photo Policy – Parents are understandably excited about their child's graduation and performance. Outline a clear photo and video policy (so not to block the view of others), including when and where these can be taken. Hire a photographer for the ceremony if your budget allows.
Have Extra Seating for Guests - Have more seats than you expect you will need. In case your seats fill up, keep a space open in the back for people to stand.
---
Plan a teacher appreciation gift with an online sign up. SAMPLE
---
Celebrate!  
Set Up Early – Get as much as possible set up the day before the ceremony, so you won't be stressed about anything right before it starts. That includes setting up tables for refreshments, organizing seating and stacking diplomas in the correct order.
Give a Welcome Speech - Ask the school administrator or principal to welcome guests at the start of the ceremony. It's a professional touch and a great way to get the show going. Make sure to recognize parents and give a special shout out to any event organizers.
Order Refreshments - Based on your budget, consider having cake or cupcakes decorated in a graduation theme. If your budget is limited, several plates of cookies work well. Don't forget to make sure your refreshments are peanut-free. Mini water bottles are less messy than juice boxes. Genius Tip: Ask parents to chip in with a potluck-style reception using an online sign up.
Give Graduation Favors – Next to your refreshment table, have a table to hold educational goodie bags for your students. Pack them with pencils, a children's book and anything you think will support their big step into kindergarten.
Say Thank You – Personally express gratitude to parents who pitched in to help you have a successful school year. Parents will appreciate the recognition.
A little planning goes a long way to leave students and parents with special memories of their preschool graduation. With these tips, you can craft a successful celebration year after year.  
Sara Kendall is a freelance writer and mom of two daughters.