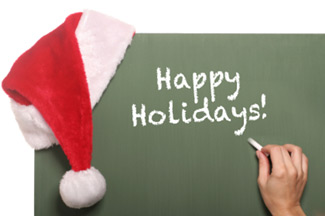 When you signed up in September to coordinate the class holiday party at your child's school, you thought it would be a cinch. All those fall months stretched out before you to come up with creative ideas and develop an administrative gene. How hard could it be? Who knew that suddenly you'd be up to your earlobes in planning your own family's holiday festivities with little time or energy to add an extra responsibility? No worries! SignUpGenius is here to help. With these ideas and assistance from our free online sign up system, you can plan the class party in a snap.
Calling all Reinforcements
Who says you have to pull off an amazing winter holiday party all by yourself? The rest of the class parents are bound to be so happy that you've volunteered to organize the festivities that they'll be thrilled to send in an item or two if you ask. With SignUpGenius' help, you can do this in mere minutes. Once you plan the details of the party, make a list of all the help you need. Create a sign up list through SignUpGenius and send it out to all the class parents. You won't have to worry about "reply to all" emails or people forgetting what they signed up to do or send in. Your sign up will be easy for everyone to see at any time, and we'll even take care of sending out automated email reminders a couple days before the party if you'd like.
Sign up party needs:
Food
Paper Products and Utensils
Drinks
Decorations
Set up, take down and during the party help
A holiday craft
A game or two
You're So Crafty
The simplest route to plan an awesome craft for the holiday party is to see if there's another parent itching to take on this planning role. You can do that with your initial sign up that you send out. If no one expresses interest, don't sweat it. You can bop over to a local craft store where you'll find plenty of holiday craft kits for less than a dollar a student. Keep in mind the age of the students for whom you're planning. Younger students will love anything to do with stickers and glitter glue. You'll want to be more creative with the older crowd, especially boys in middle school and older. An edible craft is usually a big hit with them.
Craft ideas:
A handmade ornament with the student's photo on it and the year displayed
A large sugar cookie to decorate and enjoy during the party
A "Get Well Soon" card for a teacher or school family member who is in the hospital
A homemade gift for Mom or Dad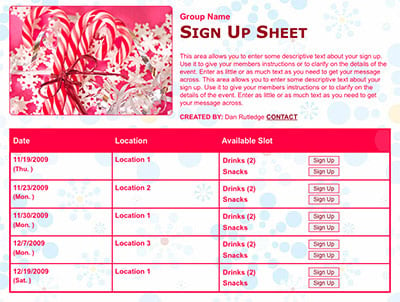 Get Your Game On
Every school party needs a fun game or two. Not only will it help get some holiday wiggles out of a crew that's bound to be bouncing off the walls, but it's a special treat for students to get time to full out play with their classmates. Just remember to plan games that are age appropriate. All but the youngest kids enjoy games a la Minute-to-Win-It style. If you have a large space like outside or in the gym, parents will love you if you wear off some of the sugar high of the party with several relay races. If you're hesitant about controlling the energy level of the party by introducing games, you could always go for an inexpensive gift exchange instead. Students could wrap a funny unwanted bauble from home, or you could put a spending limit of $1-$3 on gifts.
Game ideas:
Minute-to-Win-it games
Outdoor relay races
A race to unwrap a gift that's been wrapped multiple times wearing lots of winter garb, including mittens
White Elephant gift exchange
Watch How You Treat Them
Sure, being able to eat a bunch of snack food at school will be the part of the party the students look forward to the most. Still, that doesn't mean it's a good idea to pump them full of every sweet imaginable. In fact, they're likely to enjoy a fairly healthy spread even more than one that contains all junk food, and they'll definitely go home feeling better for it. Creating a menu that is varied and colorful with one or two treats alongside fun, healthy food will leave everyone smiling.
Menu ideas:
Popcorn
100% Juice
Fruit salad
Cheese and crackers
Holiday cookies
It's Better to Give than to Receive
Have you ever noticed that the more kids receive, the more they want? While a party designed to ensure a high dose of fun is okay in the short run, if that's all it is, you may just set the kids up to whine and complain as soon as the focus is no longer on making sure they have a good time. To avoid the party let down, why not build a service project into the fun? You can even collect money for your project using
SignUpGenius Payments
.  Keep it simple and meaningful, and you're likely to find it's the part of the party the kids talk about long after the celebration is over.
Service Project Ideas:
Put together a holiday basket for a local family in need. Have a group of students deliver it.
Create holiday cards to send to an orphanage or a local homeless shelter.
Wrap gifts that have been donated for kids at a low income partner school.
Collect toiletries from students and have them put together individual bags to donate to a homeless shelter. 
Now that you're armed with these tips for planning a class holiday party, all you need to do is take advantage of SignUpGenius' easy sign up system. With our sign up creation wizard and quick tutorial videos, you'll have your winter party organized in less time than it'll take to exchange Uncle Eddie's Christmas sweater. We know, it's genius!