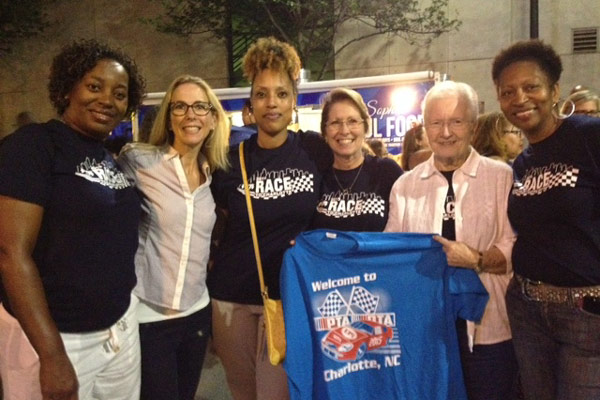 With 1,500 attendees from all 54 state congresses converging at the 2015 National PTA Convention and Expo, state host chapter North Carolina PTA had its work cut out for it. As PTA members met to vote on important policy decisions, network and listen to education thought leaders, the NC PTA was tasked with recruiting and scheduling volunteers to cover everything from set-up and registration to meeting room managers and greeters.   
Members are driven by a mission to engage and empower families and communities to advocate for children, and volunteers play an important role organizing the annual convention. Having heard about SignUpGenius from several colleagues, Nellie Taylor, office coordinator at NC PTA in Raleigh, N.C., knew using the online sign up service would save her valuable time. 
In fact, Taylor quickly filled the shifts for the four-day event. "We needed at least 130 volunteers, and 150 signed up!" Taylor says.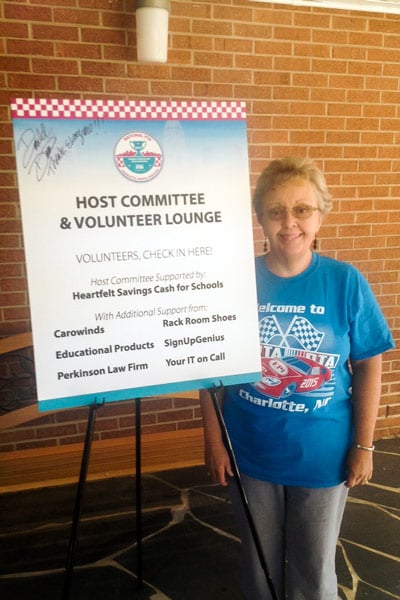 Volunteers appreciated how easy it was to use SignUpGenius. "We received many positive comments on the features offered by SignUpGenius," Taylor says. "Volunteers said the site was user friendly and provided the opportunity to easily make changes to their volunteer commitment — updating, adding and deleting volunteer times. Additionally, SignUpGenius customer service is exceptional." 
Using additional features available with a SignUpGenius premium account, Taylor had all the reporting information she needed at her fingertips. "SUG made the process of securing and tracking volunteers so easy," she says. "Being able to pull reports and export into Excel gave us the opportunity to generate nametags, sign-in sheets, volunteer hours by person, etc." 
The National PTA also offered one-on-one coaching sessions using SignUpGenius. Attendees could sign up for time with national thought leaders to discuss issues like advocacy, membership and board management. 
The SignUpGenius team thanks the dedicated volunteers who make events like the National PTA Convention run smoothly and is honored our site could assist. 
Disclaimer: National PTA and North Carolina PTA do not endorse any commercial product, entity or service.