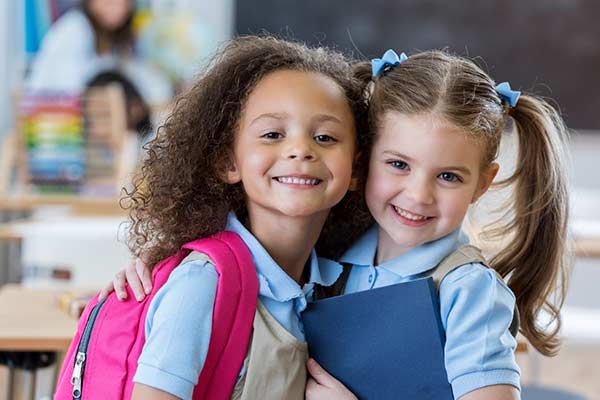 It seems like only yesterday you were bringing your tiny bundle of joy home and now it's time to think about kindergarten. This is a milestone for the whole family! Consider these tips and reminders to get ready for the big day. 
Is Your Child Ready? 
Similar to other developmental milestones, determining readiness is critical in figuring out if kindergarten is the next logical step for your child. If your child attended preschool or participated in early child care education, teachers can be a fabulous resource in helping you determine if your child is ready for kindergarten. Some states and early education organizations also provide helpful guidelines to help you assess your child's readiness. Some basic kindergarten readiness clues might include the following: 
Can follow a set of simple directions.
Understands complex language and speaks in four- to six-word complete sentences.
Follows a simple daily routine and can anticipate what comes next.
Displays relative ease in separating and spending the day away from parents or caregivers.
Interacts in a positive manner with other children, teachers and caregivers.
Can perform basic independent tasks such as feeding, toileting and getting dressed without assistance.
Of course, there are no hard and fast rules to being kindergarten-ready, and each child develops differently. If you still have questions, consider speaking with your child's pediatrician. They should be able to address your concerns or assist in connecting you with additional resources if needed. 
---
Coordinate kindergarten open house tours with a sign up. SAMPLE
---
Explore the Options — the Earlier the Better 
Once you know your little one is all set and ready to enter the big world of kindergarten, the real homework begins. Your most important assignment is exploring all the education options and determining the best fit for your child. Word-of-mouth is often a great first step in figuring out where to start. The options might include one or more of the following: 
Public School Kindergarten - Depending on where you live, your child could automatically have a seat at a school OR you might be able to participate in a lottery or school choice program. Give yourself at least 12 to 18 months to research each school, attend open house events and schedule tours BEFORE the enrollment process begins.
Private School Kindergarten - Many private schools offer kindergarten or junior kindergarten or transitional kindergarten (JK/TK) programs. Just like public schools, start your research early and be sure to take a tour. Ask if the school has a waiting list and how the application process works.
Religious Organization Kindergartens - You might also have the option of sending your child to a kindergarten run by a local church or religious organization.
Pre-K or Pre-Kindergarten - If your child needs more time to firm up social or learning skills, many childhood education centers offer a pre-kindergarten or pre-K program. This step focuses on getting children ready for kindergarten.
Home School - For other parents, trying a year (or more) of homeschooling might be the best fit. Reach out to local homeschool co-ops for ideas about curriculum and extracurricular activities.
There aren't really any hard and fast rules when it comes to determining the best learning environment for your child. Allow plenty of time to research the options and remember it's OK to change your mind.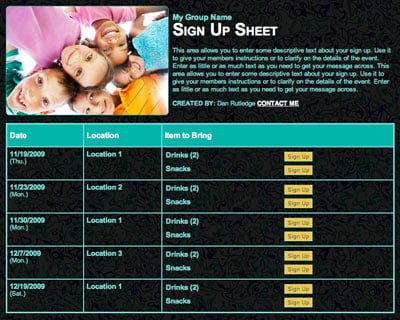 Deadlines and Paperwork 
The next assignment is sorting through the list of requirements your child will need for successful enrollment. This checklist could include the following: 
Medical Records - Depending on where you live, your child might be required to be up to date on immunizations. If you have questions or concerns about these requirements, contact the school.
Enrollment Deadlines - Pay close attention to enrollment or lottery submission deadlines. Some schools only offer participation in enrollment one time a year.
Documentation - For first-time enrollment, you might be asked to show proof of residency (where you live), birth certificates and other documentation. Find out what you'll need before you start the enrollment process.
Fees - Some schools might require an application or processing fee in addition to the application. Have money ready to ensure an easier application process.
Contact Logistics - During the enrollment process, you could also be asked for a list of names and contact numbers of people approved to pick up your child as well as emergency contacts. Have this list ready and include a few contacts other than primary caretakers.
Once the enrollment form is complete, the process may still not be over. If you are on a wait list or in a lottery, it could take several weeks to learn where your child is going to school. Ask the school when you should expect a decision and don't hesitate to call and see where your application is in the process or if any additional information is needed.  
---
Recruit classroom volunteers and keep schedules organized with a sign up. SAMPLE
---
Get Ready for an Exciting Year! 
Congratulations! Your child is headed to kindergarten. While the tough part might be over (for the moment), there are still things to do before the big day. 
Get the School Supply List - Depending on where your child is going to school, the all-important supply list could be online or in paper form. The earlier this list is in your hand, the better.
Mark the Calendar - Don't forget beginner's day, any parent/child socials or meet ups and of course, the first day of school. Genius Tip: Organize a popsicles on the playground event with an online sign up.
Be Routine Ready - As the big day gets closer, discuss and start implementing the new bedtime routine. Talk about what you expect your child to do in the morning (brush teeth, pack a book bag, etc.). A few weeks before school starts, implement the new evening routine. Genius Tip: Try these 25 tips to establish a good morning routine.
Take a Morning Practice Run - A few days before school, set the alarm and see how long it takes the family to get up, get ready and out the door to school. These trial runs can help you figure out the best way to get to school and allow time to navigate alternate routes in case of bad traffic or other problems. If your child is taking the bus, practice drop off and pick up and review any carpooling logistics.
Celebrate! - In all the excitement of the upcoming kindergarten year, it can be easy to bypass all the learning and growing that is happening with your child right now. Set aside time to get friends and family together for a backyard party or meet at the park for an afternoon of fun!
---
Coordinate a celebration potluck dinner with a sign up. SAMPLE
---
Make the Most of Kindergarten 
Thought your homework was done? Keep these items in mind throughout the year to ensure a successful transition. 
Communicate with Teacher - The beginning of the year will be filled with new routines and initial assessments. Connect with your child's teacher — school curriculum night or parent-teacher conferences are ideal — to get a sense of strengths and weaknesses.
Adjust, then Adjust Again - You may notice changes in your child — like being super tired at the beginning of the year. It's a lot of change! Plan for an early bedtime and stick to routines.
Ease into Activities - In the same vein, start the year with only one extracurricular activity so you don't overload your child in the midst of all the changes. Let them have plenty of input on favorite activities.
Get Involved - If you're able, volunteering is a great way to get to know the school community. Whether it's a buying raffle tickets for a school fundraiser or volunteering during spirit week, try to get connected.
Now all you have left to do is find the perfect first day of school outfit (for them and you) and get the tissues ready! 
Courtney McLaughlin is a freelance writer in Charlotte, N.C. She gratefully shares her life, home and heart with her daughter and their dog.