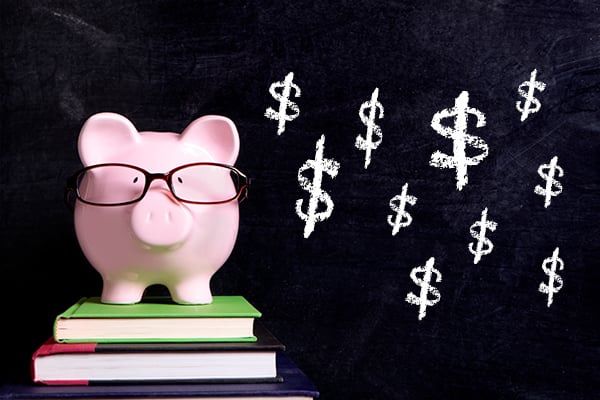 Season after season school groups are challenged to find new fundraiser ideas that build excitement and support. Here are 20 fundraising activities geared toward the elementary school crowd to make things more profitable while also being fresh and FUN for those involved!
NEW Silent Auction Themes and Ideas
Tired of the same old, same old when it comes to auction ideas? Here are a couple new ones to try.
?No Cooking Night – Bring the crowds out by hosting a chili supper, Chinese New Year platter, or spaghetti dinner combination to go along with your auction. Offer a discounted "family meal" ticket for purchase to encourage entire families to come! Sell tickets ahead of time with a sign up. SAMPLE
Night at the Arcade! Contract with a local vendor and sell tickets to be used at a variety of games including Fruit Ninja, Candy Crush even video Rock Band/Game of War! Most vendors bring these in a trailer for about 10 students (or adults) to participate at a time, or they can be set up around a room.
Family Meal Item – Have a local grocery/restaurant donate one fully cooked meal for pick-up on a set date for a family of 4 as an item for your auction. In fact, busy parents may love this idea so much you could plan an entire auction with this theme and have local businesses sponsor meals.
"The Voice" for Robo Dial – Most schools have some form of automated phone system to contact families with school news. The top bidder would get to be "The Voice" for a regular Robo Dial announcement. Script would be pre-approved by a School Administrator.
Blind Gift Card Auction – Solicit gift card donations from local businesses for one set price value – whether it be $25, $50, or more. Advertise all of the participating businesses that donated beforehand to entice bidders, but when the auction starts do not disclose which business is matched to which envelope. Write funny but obscure clues to each, and have attendees bid "blindly" based on the clues that intrigue them most.
---
GENIUS TIP: List event needs and collect donations easily with a sign up! SAMPLE
---
Health Activities
Events that combine family and fitness are always a win!
Family Fitness Fair – In addition to a walk/run that your school may already do, incorporate a Family Fitness Fair. Ask local businesses (grocery stores, workout facilities, hospitals, etc.) to host a booth at your event. Offer pre-sale event tickets to attendees along with attraction tickets for activities such as bounce house, climbing wall, face painting, fake tattoo art and more. Sell donated water, fruit, granola bars, etc. to raise additional funds.
5k Run or Walk, with a Twist - For a reduced price, offer a Pet/Stuffed Animal Fun Run/Walk/Trot for children who can walk a dog, pull a turtle in a wagon, carry their favorite doll, etc. along a set route. Or offer a Stroller Run/Walk for those families who would like to participate and have a younger family member in a stroller.
Show your Spirit Wear – Many runners "collect" shirts from running events throughout the year. Work with a local vendor on a moisture-wicking or thermal shirt that is truly athletic and popular with runners. Arrange for pre-sale t-shirt, sweatshirt or even socks printed with the date and your logo or simply your school name/logo on it for your Fair/Walk.
---
GENIUS TIP: Event registration and ticket sales are easy with a sign up!
---
Fundraisers Within Fundraisers
Whether you are holding a carnival, festival, silent auction, run, etc., you can set up these activities to generate additional income!
Fish Bowl Drawing – Sell "fish bowl" tickets. Participants drop as many or few tickets into each of the fish bowls that have been placed in front of specific prize packages. Name drawn from bowl at end of event wins that prize!
Cereal Walk – A new take on the classic Cake Walk. Gather donated, new cereal boxes and offer choice of one cereal box for winner of each Cereal Walk round.
Soda/Juice/Athletic Drink Pull – Many adult-only auctions will sell chances to pull a wrapped bottle of wine from a wine rack. Sell chances to pull a (wrapped) 2-liter bottle of Soda/Fruit Punch/Athletic Drink, instead.
Up in the Air – Tired of Bounce Houses? Bungee bounce "jumpers" are now available from most carnival/catering vendors. Rent one for the event and charge a fee per use for a set amount of time.
Flamingo Reverse Auction – Every time someone pays for a ticket, they get to vote who will receive 25 plastic flamingos in their yard at the end of the event. The only way to NOT get "flamingo'd" is to buy a ticket and have your say as to who should get the flamingos!   
---
GENIUS TIP: Sell merchandise at an event to bring in more money! SAMPLE
---
Small Events
Every dollar counts, so when it comes to fundraising, it's okay to think small at times. Finding an event that stirs up fun quickly is essential.
Freaky Friday – For $1.00, students can participate in whatever the theme is for the designated Friday. Pajama Day, Crazy Hair Day, College T-shirt Day, or Hat Day, are all popular themes.
Popcorn Day - Tried and true! Make sure the bag of popcorn sales time allows the students to eat the popcorn during a recess or lunch time to allow for little interference with class time.
Restaurant Night Yearly Calendar – Set up your rotation of restaurant nights early enough that your group can send out a schedule for the year to your families early in the fall.
Movie Night Snack Pack – Whether you do your Movie Night right after school or in the evening, do offer a "Snack Pack" ticket add-on that allows a parent to pre-pay for popcorn/juice box/candy to be ready for pick-up by their student at arrival. Sell tickets with a sign up.
Penny Wars Pizza Party – All students bring in their family's "pocket change" over a set period (can be a day, week, etc.). The class that brings in the most $ wins a donated pizza party!
Dress a Teacher or Principal – Students pay $2 to be able to "vote" on a specific character/famous person (ballot might include Abraham Lincoln, Ballerina, Banana, Taylor Swift, Gorilla etc.). Ballots are cast during a set amount of time (2 days, 1 week, etc.). The teacher or principal has to dress for a day at school as whichever character gets the most votes.
24-Hours of (insert your School's Name) – Create a fundraising sign up on SignUpGenius. For a set period of time, encourage families to simply make a donation of any amount that is comfortable for them. These donations can be generated for something specific (ex.: buy a new piece of playground equipment) or go toward your organization's general fund as part of a membership drive.
Have a favorite fundraiser idea that is NOT on our list? Add in below in the comments! Need more tips and ideas? Check out additional fundraising resources
here
.
Betsy Biederstedt is a retired school principal who balances her time now as the home administrative assistant for her family's many activities.