Character Education Ideas, Tips and Programs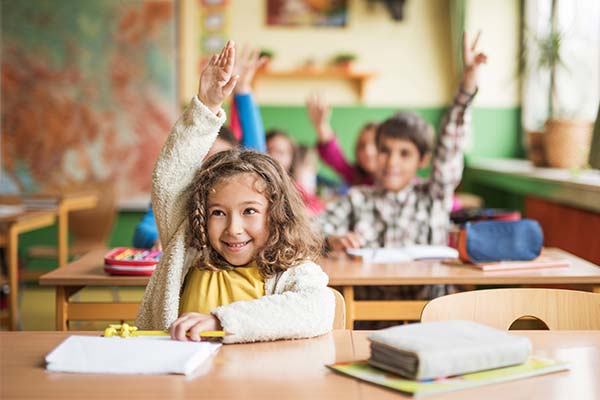 Spend time in a classroom setting and it becomes clear that guidance in character development is as important as subject-matter learning. Here are character education ideas and tips to help you get an A+ in cultivating a caring and safe place for students to learn. 
What Character Education Is and Isn't 
Character Education Should:
Go beyond head-learning to encourage heart-learning.
Get kids to consider how their behavior and attitudes affect others.
Emphasize that everyone has the chance to be a "good guy."
Strive for positive interactions. Shame doesn't motivate in a lasting way.
Use kid-friendly language.
Character Education Shouldn't:
Be about perfection. Students should see character growth throughout the year.
Come from only worksheets and videos. Children need to put ideas into practice (and see it modeled in their teachers and administrators).
Be about rule following. Character education should go beyond kids doing what they are told.
Overwhelm you with work.  A lot of character education is talking and processing the choices we have to make every day.
Be confined to the classroom. It should penetrate the playground, lunchroom and home as well.
---
Organize a student club for positive behavior with an online sign up. SAMPLE.
---
Tips To Make Your Program Successful 
Get Teacher Buy-in - A character program for kindness and respect will never work if your school culture is back-biting and negative.  Character education starts with living examples from the top down.
Promote Best Practices - Teachers need to understand the importance of character education to help students feel safe and respected. Do some brushing up on best practices for teachers to help promote character in the classroom.
Keep it Contained - Find a program that doesn't cut too much into instruction time or you will negate tip No. 1.
Keep it Simple - Words like empathy and resilience may not be familiar to small people, so be sure that character traits can be explained with familiar examples and real-life practice.
Tailor to Your Community - Different learning communities are as diverse as the real world, so make sure your character education speaks to the real issues that your students face.
Persevere - Don't give up too soon. Good character programs, especially school-wide ones, often take several years for everyone to catch on.
Take Character Everywhere - The program needs be fully integrated into the school. Make it a language you speak on the playground, at field trips or any time you are interacting as a class, so kids see character matters wherever you go.
Keep it Real - Children with high-stress home environments often have physical needs that affect their emotional capabilities. Factor in real needs — like hunger or sleep deprivation — so your character education fits with real lives.  
Involve Families - When possible, ask families to get on board with character education and start to use the common language of your program at home as well.
Retool Lesson Plans - For classroom character education, find new ways to use curriculum you already have in place to integrate character lessons. No need to recreate the wheel.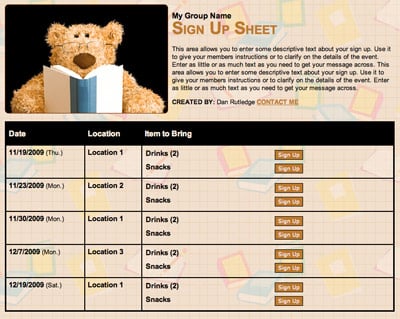 Ideas for Schoolwide Character Programs 
Bucket Fillers - Teach kids the power of words to lift people up or drain them. Many creative ideas have been dedicated to the idea of bucket filling and for good reason. It's a great word picture for little ones in particular.
The "Six Pillars of Character" - This widely used program emphasizes trustworthiness, respect, responsibility, fairness, caring and citizenship with a variety of school-wide activities.
THINK - This program uses an acrostic to help students think about the impact of words

Is it True?
Is it Helpful?
Is it Inspiring?
Is it Necessary?
Is it Kind?

Build a Caring Community - A building blocks approach that includes kindness, respect, honesty (and more).
Buddies Program - Partner older students with younger ones and give them regular opportunities to work together.
Cultures are Cool - Help students understand the importance of diverse communities and that embracing differences creates understanding and empathy.
Habit of the Week - Pick a different building block each week. This curriculum is based on the Seven Habits of Happy Kids, which includes "seek first to understand, then to be understood."
Critters of Character - Associate an animal with a desired character trait, and this becomes a common language in the school.
Character Calendars - The school creates a calendar with artwork and quotes that support good character throughout the year.
Whole-School Character Texts - The entire school reads a specific book that emphasizes character, and upper grades plan projects or a "character festival" that they open to lower grades.
---
Organize a charitable donation drive with an online sign up! SAMPLE.
---
Ideas for Classroom Character Programs
Classroom Meetings - These are a great starting point to teach taking turns, establishing goals and solving problems.
Kindness Matters - This one theme can springboard into lessons on apologizing, showing respect, laughing inappropriately, taking care of the classroom and more.
Anti-Bullying - Programs should help kids think about their own experiences, as well as increase respect for differences and similarities among their classmates.
Peacemakers vs. Peacebreakers - This helps students reflect on behaviors that cause conflict versus behaviors that promote a peaceful classroom environment.
Good Classmates - Define what a good classmate is, does, says and is not. Students can help brainstorm.
Trait of the Week - Pick four top character qualities and each month repeat the traits but with new activities.
A-Z Character - Display a poster using the alphabet and character traits (yes, you might have to use Xcited, but we can make that Xception, right?)
What Scholars Do - We can all say what a doctor does, but what do scholars do?  Use this idea as springboard to establish classroom character expectations and responsibilities.
Stalk your Stuff - This concept promotes being responsible for your supplies and personal belongings.
Cooperative Learning Groups - These groups help students work together on a task.  Take time beforehand to discuss good group behavior and afterward to reflect on working together.
---
Organize a class party with an online sign up! SAMPLE.
---
How to Evaluate and Update Your Program 
Assess your program's goals from the start: Do you want to have fewer conflicts in the classroom? More observation of certain character traits? Be realistic about what to expect.
Send home evaluations (or having them filled out during parent-teacher conferences) about character issues. This can help gather information on the effectiveness of a character education program.
Be careful about rewards. If students begin behaving just for rewards, it may be time to cut back on external motivators and get back to reflection on why we practice good character.
Bring in outside speakers or consider asking parents to come in to talk about different character issues. Connecting character back to the home is always a great addition to your program.
Don't reinvent the wheel. You may have been teaching for 30 years, but these kids are in their grade for the first time, and it's all new to them. If something isn't broke, you don't need to fix it.
Remember, whether you are just starting your character education program or it's already cruising along, you are not alone. Educators recognize that a safe and healthy environment fosters learning. You can't have one without the other.   
Julie David lives in Charlotte, N.C., with her husband and three daughters. She is a former teacher.