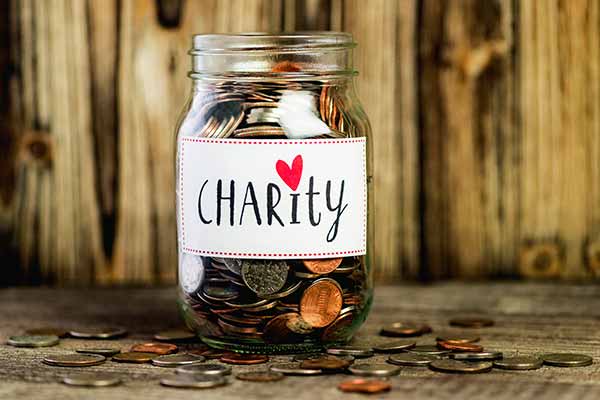 December 31 is a powerful motivator for charitable giving, creating opportunity for nonprofits as donors try to meet the year-end tax deadline and take advantage of deductions. Use these 10 end-of-the-year tips to help increase donations to your charity. 
1. Craft a Compelling Message - One of the most important factors to attract new donors and gain their long-term loyalty is your nonprofit's message. Make it clear and concise. It's extremely important to illustrate to your donors why you need their help and how their donation will make a difference. Use this powerful message through every media avenue you utilize. Make your goals specific and actionable.  
2. Have a Goal in Mind - Give your donors a reason to give at the end of the year. For instance, recruit a foundation or larger donor to match year-end giving to a certain amount or promise all money will go toward a specific initiative such as a new playground at your nonprofit. You could also plan a competition, pitting older alumni versus younger alumni for donations, for instance. 
---
Plan a winter coat drive with an online sign up. SAMPLE
---
3.
Test Your Messaging - 
Email campaigns are a tried-and-true technique for fundraising, but are you truly measuring what works? Experiment by breaking your email list into two batches of emails, and see which messages, colors, themes and content perform best. This can work on social media as well. 
4. Optimize Your Web Presence - Your website is no less important than your physical location. It's worth the effort to ensure your donors' virtual visit with your organization is smooth, intuitive and adds to their experience in a positive way.
Ensure your call to action message is clear and simple and conveys your main idea in as few words as possible.
Incorporate strong branding elements like your signature colors and logos throughout your web pages.
Simplify navigation by having three or fewer clicks for your visitors to get anywhere on your site.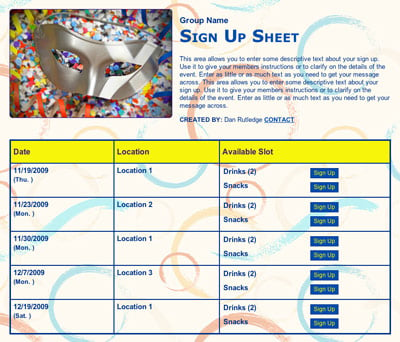 5.
Plan Search Optimized Content - 
Ensure you place appropriate keywords throughout your site, in particular in headings and URLs. This will make it more likely that an online search will direct users to your website. Search engine optimization requires a bit of planning when creating content for your site.  
6. Make Online Donations Quick and Easy - Improving the experience of making a donation could be the best use of your resources. Make it quick, seamless and user-friendly.
Implement easy-to-use donation software. Genius Tip: Collect donations directly on a sign up.
Do not require a donor to log in to donate.
Incorporate a Donate Now button on every page.
Test your donation page to ensure every aspect is working correctly.
Include a security and user policy page, so donors can understand the steps you take to keep their financial information secure.
7.
Go Mobile - 
With trends showing mobile usage surpassing desktop, it is wise for nonprofit groups to provide easier access for potential donors through mobile devices. Boost online fundraising with donation forms that work well on all major smartphones. Consider a free smartphone app for downloading if your organization has the scale to make it effective. 
---
Plan holiday gift donations with an online sign up. SAMPLE
---
8.
Boost Exposure on Social Media - 
Posting on your social media accounts regularly can dramatically increase and potentially entice people to click the
Donate Now
button. Consider these outlets: Facebook, Twitter, Instagram, Pinterest and Snapchat. If you've got the budget, you can also boost your message on these platforms by paying for advertising. Just remember that having a memorable message and story will be most important to grab attention in this fast-paced environment. 
9. Plan Giveaways on Social Media - Engage your audience by offering holiday-themed giveaways via social media accounts. Partner with a local business to give away a coupon or product with every donation. Consider working with local businesses to offer goods or services as an incentive for increased donations. 
10. Add Giving Levels - Instead of asking people to type in the amount they want to give, suggest a handful of amounts. Research has shown that suggesting giving amounts leads to increased donation performance. Use pre-set amounts to gain a boost on donations on both your website and smartphone app. Don't forget this technique for traditional mail campaigns as well. 
Remember, planning for year-end giving should start well before the end of the year approaches. Incorporate some of these tips, and you'll see dividends year round. 
Sara Kendall is a freelance writer and mom of two daughters.