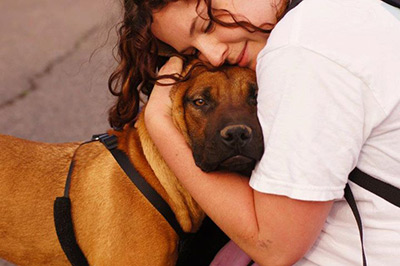 As the largest and oldest no-kill shelter in the state, the Arizona Animal Welfare League has a powerful impact in their Phoenix community for good. That impact grew even stronger once they discovered SignUpGenius. A volunteer suggested checking out the free online sign up system to help the animal shelter coordinate all of their volunteer needs. Amber Durand, the Volunteer & Event Coordinator for the shelter, says of the discovery, "Learning about SignUpGenius was a Godsend!" Before Durand started using the site, she was spending her days coordinating by phone and email, never quite feeling like she could keep up. "It was a nightmare and I was always behind."
From its humble beginnings in 1971 when a group of concerned animal lovers started adopting rescued cats and dogs, the league has evolved into a full-service animal welfare organization and leader in innovative behavior training, medical care, adoption, education and community outreach programs.
With the significant growth over the years, the organization has found itself coordinating all types of volunteer opportunities from ongoing orientation and training programs to recruiting and scheduling people to work at large fundraising events. Tired of dealing with scheduling concerns and unruly spreadsheets, volunteer coordinators couldn't seem to find an easy way to organize all of their volunteer opportunities seamlessly and in one spot. And then they discovered SignUpGenius.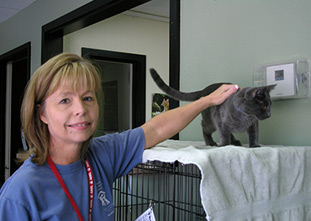 Director of Volunteers and Events, Kay Wilder, says that once they realized how helpful the tool was, they started using SignUpGenius in many different ways. They have used online sign ups for orientations and training sessions, for scheduling weekly adoption events, and for coordinating over 100 volunteers for their annual Walk to Save Animals. The site has been especially helpful in organizing on-going schedules, such as pairing matches for the center's "Buddy Days" where a newbie volunteer is paired with a seasoned volunteer for the first day of hands-on training. Each person can go online whenever it's convenient for them and sign up for the times that work best. They can also swap times with another individual without going through a middle man. This frees up the coordinator to focus on larger initiatives.
SignUpGenius has allowed Durand to spend less time hunting down volunteers, and she's most impressed with how easy the interface is to use. On top of using the site to coordinate special events and on-going opportunities, she can send mass emails through SignUpGenius easily. "It is very user friendly and helps to keep track of the volunteers, as well as allows us to do mass emailing to all the volunteers who signed up for a particular event or class," says Durand.
The Arizona Animal Welfare League uses the mass email feature on SignUpGenius, but they also can create a unique link to their sign ups and send it out through the company e-newsletter. Durand is relieved to have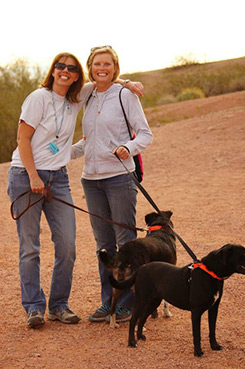 everything in one place that is easily accessible to volunteers. And the volunteers seem to share her sentiments about SignUpGenius. "[Volunteers] are very used to it. They know to depend on it," says Durand.
Thanks to SignUpGenius, Durand and Wilder can enjoy a recent expansion of the animal welfare league without fearing what it will do to their volunteer coordination workload. With a generous donation from John Breslow in honor of his wife's 60th birthday, the Sonia Breslow Adoption Center opened recently. While over 3,000 animals were rescued last year, the AAWL is hoping to increase the number to 5,000 animals saved this upcoming year.
SignUpGenius is thankful for the opportunity to streamline a volunteer sign up process for the Arizona Animal Welfare League. Durand is happy knowing that she can save time and energy with SignUpGenius: "We now have an easier more efficient way to communicate to volunteers which enables us to focus more on other aspects of our events." SignUpGenius staff consider it an honor to help organizations like the AAWL focus on their mission and enrich the community in which they live.