50 Virtual Giving Tuesday Service Ideas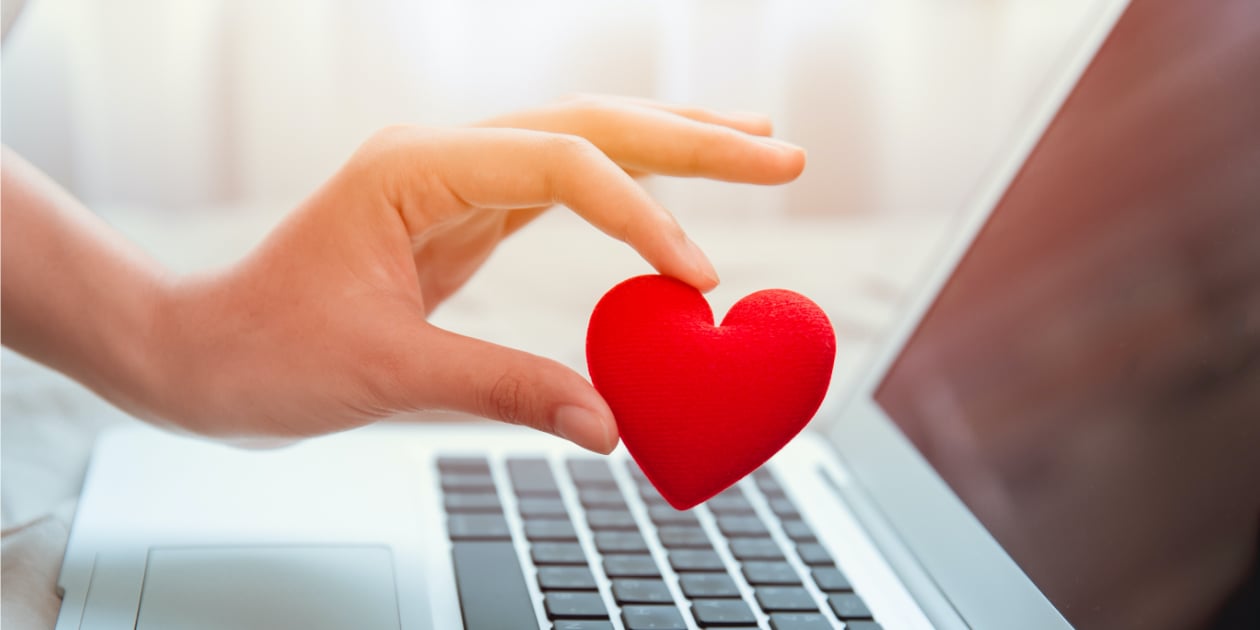 Giving Tuesday is a global generosity movement celebrated on the Tuesday after Thanksgiving each year. The movement unleashes the power of people and organizations to transform their communities and the world. The need is great right now and while there aren't a lot of opportunities for in-person volunteering, there are still plenty of ways to give back this Giving Tuesday.
Giving Made Simple
Advocate on Social Media - Spread the word on social media. Remind people in your network that it's Giving Tuesday. Encourage others to make a difference in their own communities.
Share the Love - Social media can be a stress-inducing place these days so make a commitment to focus on the positive. Spend the day posting only good news to your social media pages.
Spread Kindness - Commit to performing acts of kindness on Giving Tuesday. They can be simple or big in scale, just pick a number and make sure you get them all done on Giving Tuesday.
Give Financially - Make a donation to a cause that matters to you. It may not be as much as you've been able to give in years past, but every dollar will count.
Tip Well - Consider tipping a little extra today. Whether it's the person delivering your groceries or the server at the restaurant, give them a little extra love in honor of Giving Tuesday.
Write Letters - Handwritten notes are still a great way to make someone smile. Send funny cards to friends and loved ones who may be far away.
Phone a (New) Friend - Connect with an area nursing home to arrange regular phone calls with residents. Many are unable to see loved ones and would love some new human interaction.
Do a Weekly Check-in - The pandemic can be very isolating for people living apart from their families, especially for single people and the elderly. Make a list of the people in your circle who may be feeling lonely and make a regular schedule to check in with them. It can be as simple as a weekly call or text to let them know they're not alone.
Order Takeout or Delivery - This is a win-win. The winter months are going to be tough on the restaurant industry and many fear widespread closures. You can help support a local restaurant by ordering takeout and treating your household to a great meal at the same time. You can also bring a takeout meal to a family or neighbor going through a tough time.
Start a Book Club - Host a virtual book club for a local adult care facility. Choose the book and come prepared with interactive questions. Make it a regular thing that they (and you!) can look forward to.
Self Care - Don't forget to do something good for yourself. We're all facing unprecedented stressors and many of the things we normally do to relax are not an option right now, so find new ways to give yourself a break. Maybe that means watching a guilty pleasure TV show, calling an old friend or getting in an extra run. Just don't forget to give yourself some love.
Organize volunteers for a Giving Tuesday event with an online sign up. View an Example
Giving in Your Neighborhood
Virtual Food Pantry - Collect food from your neighbors and people in your circle and donate the goods to an area food pantry. Promote the idea ahead of time so neighbors can be prepared and connect with the organization you are donating to and ask about any special requests.
Cover Your Crew - Pay domestic workers even when you're not using them if possible. Dog sitters, babysitters and hairstylists are all facing reduced hours.
Education - Sign up to be a virtual tutor. Kids need more help than ever before, and parents are overwhelmed right now. Check with a local community center or area schools to pair up with students in need.
Shop Local - The retail industry is among the hardest hit. Shop local when you can and buy gift cards that you can use or gift to others. The cash flow could help keep your favorite store open.
Give Blood - Blood drives had to be cancelled across the country during the pandemic, so the Red Cross says blood donations are way down. Make a difference and give some blood.
Feed Hospital Staff - Send food to hospitals or senior care centers for frontline workers. Order it from a locally owned restaurant to support the restaurant at the same time.
Bake - Make cookies or cupcakes for the fire station and include a handwritten note of gratitude. Check first to see if they can accept homemade treats, during the pandemic they may prefer store-bought items like doughnuts.
Shelter Supplies - Collect women's toiletries and drop them off at an area women's shelter.
Coat Drive - Host a winter clothing drive in your neighborhood. Collect coats, gloves, hats and scarves and donate them to an area homeless shelter.
Help a Neighbor - Offer to mow your neighbor's lawn or hang their Christmas lights for them. A simple task for you may be a lifesaver for someone else.
Support Homeless Pets - Animal shelters can always use extra food, treats and toys for their four-legged residents. Check with a local shelter to find out their greatest needs and bring by donations to help keep homeless pets happy.
Cash Counts - Monetary donations go even further at food banks. Donate cash if you can.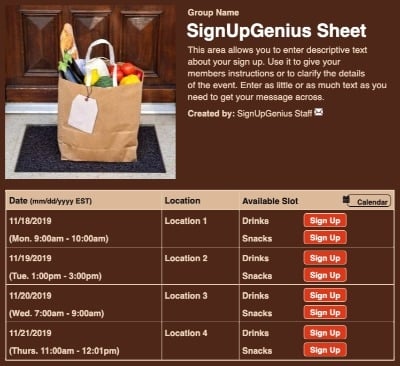 Deliver Groceries - Shop for your neighbors. Elderly neighbors or people who are considered high risk may be fearful of going to the store. Volunteer to grocery shop or run errands for them. Maybe even organize a sign up system in the neighborhood to keep them covered for several weeks.
Amazon Wishlist - Check with local nonprofits to see what's on their wish lists then purchase new items and have them shipped directly to the agency.
School Supplies - Host a drive to collect supplies for local teachers and their students who may have a variety of needs for online and socially distant schooling.
Attend an Online Concert - Musicians are struggling right now but many are performing online concerts on social media. Tune in to hear your favorite artist and send them some love (make a donation!).
Neighborhood Library - Build a Little Free Library for your street then stock it full of books for your neighbors to share.
Give to Shelters - Homeless shelters are facing bigger challenges with more people in need and the challenge of adapting to social distancing requirements. Make a donation of clothing, cash or other supplies to the shelter in your community.
Donate Sanitizer - Long-term care facilities and homeless shelters also need hand sanitizer and masks. These are items that were not in their pre-pandemic budget.
Meals on Wheels - Consider being a driver for Meals on Wheels, a national nonprofit that provides home delivery of food to seniors. Many seniors are stuck at home and in need of meals, so they need more drivers than usual.
Unite Your City - Many communities have created a community or city response fund to help local organizations. Make a donation or see how you can help in your neighborhood. Here in Charlotte, North Carolina, we have SHARE Charlotte uniting local nonprofits for Giving Tuesday. Ask around and see what nonprofit network exists in your neighborhood or city.
Become a Museum Member - Buy an annual membership to a local museum, symphony, orchestra, ballet or performance hall. Many are struggling after forced closures and need the support.
Foster a Pet - Foster a cat or dog from your local shelter. Don't be surprised if you fall in love and end up with a new family member.
Virtual Storytime - Read a bedtime story to some of the neighborhood kids. Organize a Zoom call and ask people to sign up to be nightly readers. Parents in your neighborhood will appreciate a little bit of a break and kids will love sharing story time with friends.
Organize a holiday volunteer service day with an online sign up. View an Example
Giving at Your Workplace
Angel Tree - Have your work team adopt a family for the holidays. Gather funds, ask a church or nonprofit for a wish list for each family member, shop for them, wrap the gifts and deliver them in time for the big day.
Multiply Your Impact - Check to see if your company will match cash donations to nonprofits in your area. It's an easy way to make your donation money go even further.
Use Your Skills - Offer your services free of charge to a local nonprofit. Many are in need of financial and legal assistance. They can also use web and graphic designers, marketing and public relations experts and more.
Give Tech - Donate extra computers to help make sure kids in your area can "attend" school. If you work for a company that is upgrading its technology, ask those in charge to donate the old ones.
Coordinate virtual visits for seniors with an online sign up. View an Example
Give Virtually
Ask How You Can Help - Many nonprofits are getting creative with ways for volunteers to work virtually. Check in with your favorite nonprofit to see how you can safely lend a hand.
Answer Calls - Crisis hotlines are overwhelmed right now. You don't have to be a certified counselor to pitch in. You can likely help manage the phones right from your living room.
Volunteer Match - Check out one of the biggest networks of nonprofits and volunteers in the nation. It has an entire section on its website dedicated to virtual opportunities at nonprofits across the U.S.
Direct Relief - This organization works with people impacted by emergencies and people living in poverty across the U.S. and around the world. During COVID they've also focused on delivering protective gear. If you have PPE to donate, they have a network of warehouses and logistics capabilities to help get the PPE where it needs to go.
Translate for Others - Translators Without Borders is working with the World Health Organization to translate important COVID information. They need translators to help with medical jargon.
Visit the Marketplace - Points of Light has a volunteer marketplace connecting you to nonprofits that need help in your area.
Reach Out - Table Wisdom brings you together via video conference with someone who may be feeling isolated because of social distancing. Sometimes we all just need a little human connection, even if it is over video.
Charity Navigator - If you're considering making a cash donation to a nonprofit, use Charity Navigator to make sure they're on the up and up. The site tracks and evaluates almost 2 million charities.
Books for Others - Bookshare needs virtual volunteers to categorize and describe images for books that are distributed to special needs kids and adults.
Smithsonian Digital Volunteers - Help one of the nation's treasured institutions make historical documents more accessible. Thousands of volunteers have been working since 2013 to transcribe all kinds of documents and there's still lots of work to do.
See for Someone - Be My Eyes is just as it sounds, the organization connects people who can see with people who are visually challenged to help with everyday tasks.
You will feel good starting off the holiday season by spreading kindness and generosity in your community. From a quick call or handwritten note to grocery shopping, there are simple things you and your team can do. The pandemic has created new ways to get involved and some you can do without ever leaving your house! Things may look a lot different this year, but there are still plenty of ways to make a positive impact. It's almost always true, giving feels better than receiving.
Michelle Boudin
is an investigative reporter for WCNC TV and a freelance writer.