Unique Volunteer Appreciation Ideas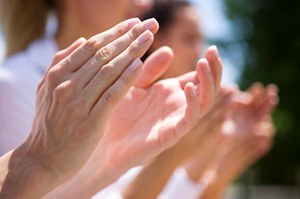 You know how valuable your volunteers are, and you'd do just about anything to make sure they understand this, right?  What you need are some easy to organize and inexpensive ideas to make sure your volunteers feel the love.  Read on for creative ways to say, "Wow, you're amazing!"
Give away Volunteer "Me" Time
What is the one thing that none of your volunteers have enough of? Free time! So why not send a little TLC their way?
Volunteer Party with a Twist
If you're going to ask your volunteers to attend an appreciation event on their behalf, make sure it's fun and include the important people in their lives. After all, why ask them to sacrifice more time away from their friends and family when you're trying to spread the happy?
Organize a breakfast bar at church where they can swing by with the family and pick up some eats before services begin.
Host a "Sundae on a Friday" where volunteers can load up on sweets at your local ice cream parlor.
Invite volunteers and their families to an outdoor movie with popcorn and soda on a summer's night.
Give Volunteer Gifts They'll Really Want
Don't make the mistake of giving a gift that's merely a showpiece of your organization. You may need to put on your big girl pants for this one, but unless you're way cooler than we realize, your volunteers don't want a t-shirt, mug or lapel pin with your organization's name on it.
Give them a basket with the ingredients to a quick prep meal.
Contact half a dozen local eateries about donating a BOGO free coupon specifically for your volunteers. Put the coupons in a thank you card and wow your volunteers with unexpected mail.
It's the Little Volunteer Thank You's that Count
Don't wait for the once a year Volunteer Appreciation event to say, "Thank you!"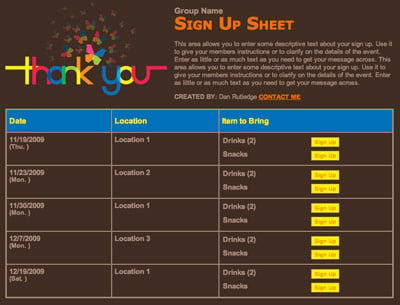 Who doesn't like receiving a roll of lifesavers with a "You're a lifesaver!" note attached
What about candle with a "You make our organization shine!" post it note?
We're all suckers for a birthday card with a few words of thanks and a coupon for a free cup of coffee.
A permananent marker with the note, "The permanent mark of your contribution is everlasting!"
Whatever volunteer appreciation plans you land on, make sure you get them on the calendar at the beginning of each year. By following through on several of these unique volunteer appreciation ideas, you're sure to keep you volunteers coming back for more!